SnapDownloader Review & Pricing
Today, social media platforms are so common that billions of users are active on platforms like Instagram, Twitter, Facebook, YouTube, and a lot more. However, the big issue people face while using such platforms is that they can't download videos from without using extra tools.
Although there are some third-party software available to enable users to download videos from these platforms, but many of them don't really work and many are full of annoying ads.
If you are looking for a good way to download YouTube videos then SnapDownloader is a great choice for you. This program is used to download YouTube videos and facilitate users who want to download YouTube videos or videos from other sources. This all-in-one tool is the perfect solution for users who want the best experience.
What is SnapDownloader?
SnapDownloader is a desktop application that enables users to download videos from over 900 platforms and websites including YouTube, Facebook, Twitter, Vime, TikTok, and many more. You could conveniently use this video downloader for Windows and macOS. You can also choose your desired resolution of the download.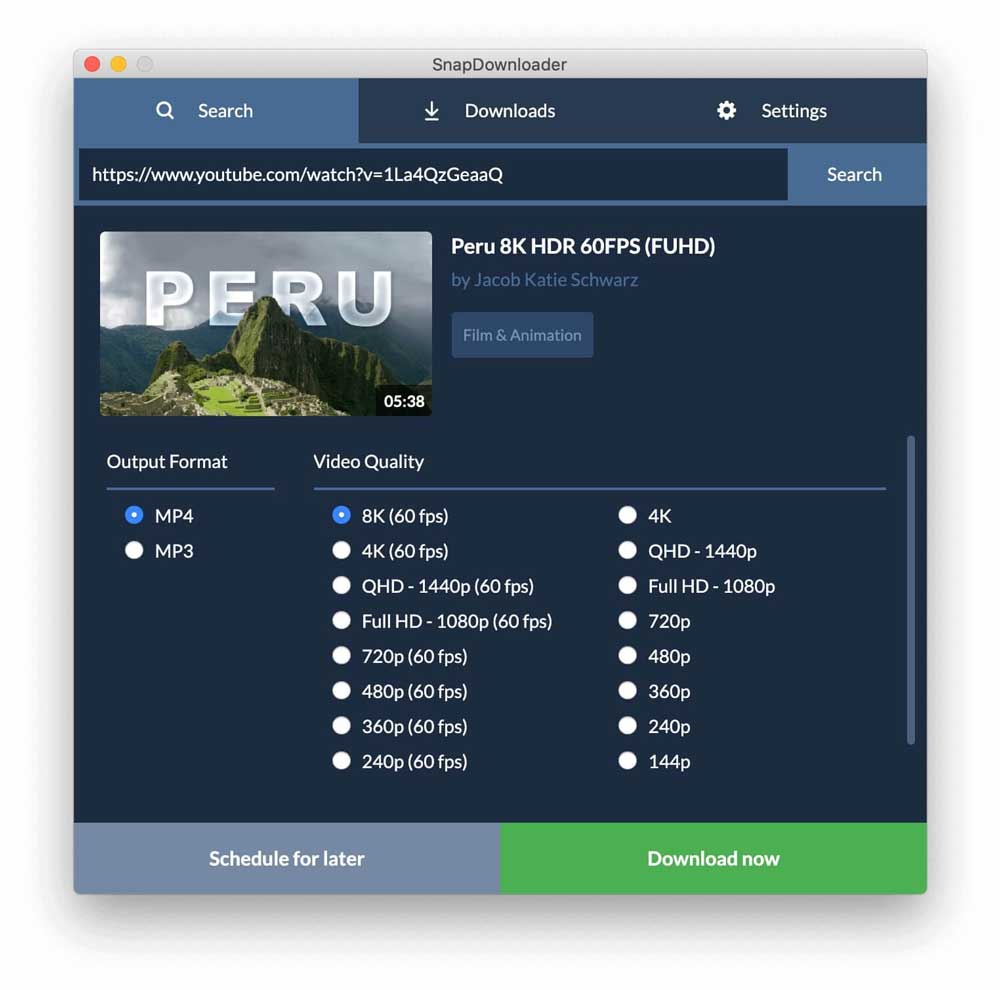 This tool allows you to download the video between 144p and 8K resolution so that you can choose the quality and size of the file.
With this application, you can also convert to MP4 or MP3, schedule download and download at a high speed.
Features
SnapDownloader comes with lots of useful options and features which make this video downloader a great choice for people who are searching for a personal use video downloader.
One of the great things about this software is its great quality. Many video downloaders fail to download videos in 8K or 4K resolution which is one of the most common reasons behind the low performance of these downloaders. However, SnapDownloader can download your preferred videos in 1080p, QHD, 8K, and 4K quality with great ease. Besides, the videos downloaded by SnapDownloader are compatible with many devices.
In addition, you can directly convert the video to MP3 format while downloading it using the SnapDownloader. It is a very useful feature for users that are more interested to listen to the audio of the video they are downloading.
SnapDownloader supports almost 900 platforms allowing you to download your favorite videos. With so many options, you can download videos without any restriction. Moreover, you don't have to use any other downloader as SnapDownloader has you covered completely.
Also, you don't need to worry about VR video support since with SnapDownloader users can also download 360 degrees VR videos. The downloading process is the same for VR videos as normal videos.
Another great this about this application is that it's been built for both macOS and Windows which makes it a perfect choice for all people no matter what's the operating system they use.
Instead of downloading videos one by one from a playlist, you can use SnapDownloader to download a complete playlist with convenience and ease. The process involves some simple clicks and your video will be on your way. SnapDownloader also enables you to schedule the downloading as per your choice as the process will be easier and efficient.
If you are having any issue while using SnapDownloader, you can use their 24 /7 active customer support service to resolve your issue.
Pros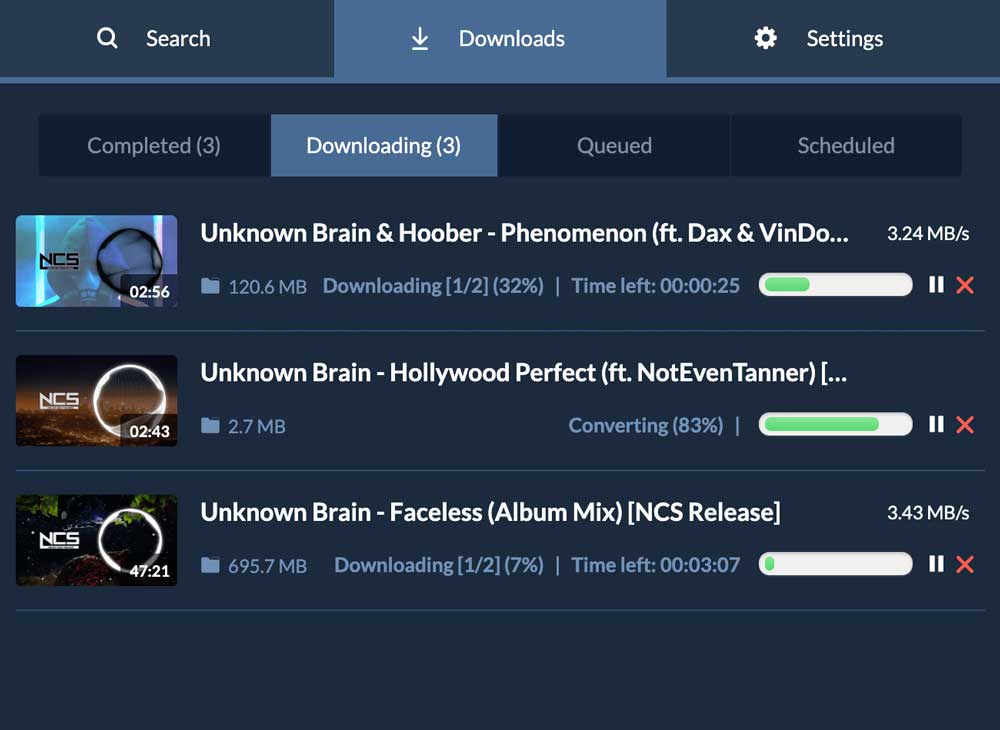 Reliable and fast  video downloading
Download videos in bulk
Download videos from over 900 platforms
Direct and fast conversion between mp3 and mp4 formats
Schedule time and date of video download
Quality and size of the file can be chosen
Free life-time updates
30-day money-back guarantee
Cons
Only supports macOS and Windows
Free trial for just one day
How to download videos from YouTube with SnapDownloader
Now you know about the unique and interesting features of SnapDownloader, so let's have a look at how to use this tool to download videos from YouTube.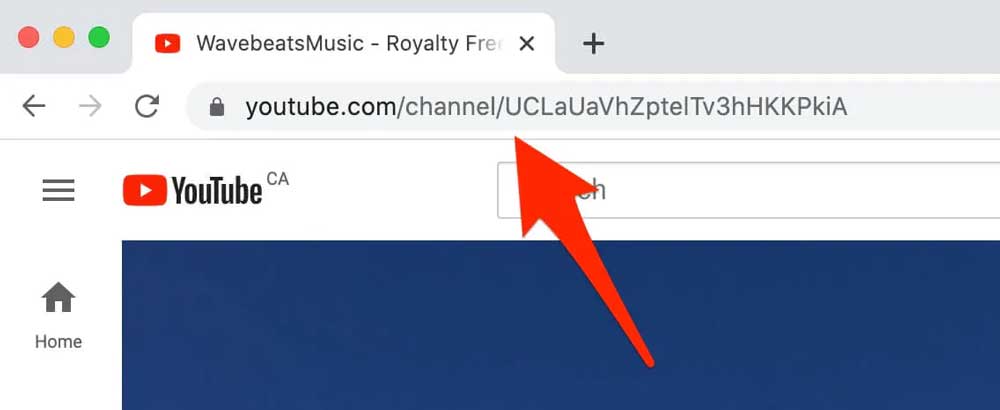 Downloading YouTube videos using SnapDownloader is an easy process and involves a few simple steps so that you get the maximum convenience. Steps to download videos using SnapDownloader are:
Step 1
First, you need to go to the official website of SnapDownloader to the download software and install it. Once the software is installed, you can open YouTube on a browser and find the video you are willing to download and copy the whole link or URL from the address bar.
Step 2
Now launch the SnapDownloader and you will be asked to give the URL of the video you want to download and you just have to paste the link or URL to the video that you just copied in step 1.
Step 3
In this step, you are allowed to choose your preferred video quality and adjust some other basic settings which you can do as per your requirements.
Step 4
Now you just have to wait for the video to download. When the downloading process is complete, you can access the folder where you saved the video and enjoy watching it. The process will not take hours to complete.
Using these simple steps, you can easily download your favorite video from YouTube.
Pricing
SnapDownloader has a simple pricing plan: Personal and Family Edition.
With Personal license which costs about $20, you could use the software with full features on one computer.
On the other hand, for about $40, you could have the software for the whole family – or more exactly install the downloader on 3 computers – with full access to all options.
Both licenses are for lifetime and you don't have to pay anything later.
Also, the company offers a 24-hour trial for free which could be helpful for you to try the application before deciding to buy it.
Conclusion
If you are looking for a simple and easy video downloader tool, SnapDownloader is for you. You can download YouTube and many other videos using this application. With SnapDownloader, you don't have to wait for long to get your desired videos as it can download videos at ultra-fast speed.
This software is consistent and worth the time. It offers a free trial of 24 hours and at this time you can download videos for free.