4 Best Security Extensions for Google Chrome
The Google Chrome browser has numerous extensions contributing to its multiple functions. Research says Chrome happens to be the most widely-used browser globally for several reasons. It has a user-friendly interface and performs fast. Also, you can sync the chrome browser with mobile gadgets without difficulty.
Extensions refer to small software apps that personalize users' browsing experience as well as customize Chrome functionality according to individual preferences.
These are developed based on technologies like Cascading Style Sheets (CSS), JavaScript, and Hypertext Markup Language (HTML). While extensions have the tendency to slow down browsers, look at the benefits and choose the best one for your requirements.
Here are top 4 Google Chrome security extensions which could help a lot in providing a more secure and ad-free browsing experience:
Web of Trust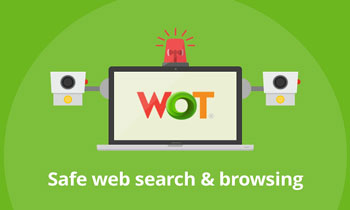 WOT or Web of Trust should be your first pick for a Google Chrome security extension. It sends warning signs for each link on the Internet. Green is for secure. Red means avoid by all means. And, yellowish-brown (amber) is for doubtful.
Ratings are based on feedback of users. WOT is capable of building a safe browsing experience by displaying security icons  beside the Uniform Resource Locator (URL) as well as reputation notifications for risky websites.
The extension promotes online security by means of a warning pop-up if the user lands on a website with doubtful reputation. WOT gives users the choice not to proceed and return to safety.
In order to install WOT extension on your Chrome browser please use the following link.
Chrome Web Store Link: https://chrome.google.com/webstore/detail/wot-web-of-trust-website/bhmmomiinigofkjcapegjjndpbikblnp?hl=en
Avast Online Security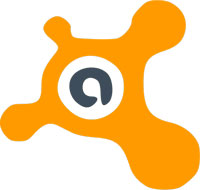 Avast Online Security is a vital extension with features like its anti-virus version. Avast scans websites for possible threats of malicious software or Malware.
It shows small icons beside Google search engine results that come out once you perform online searches. Avast extension contains a feature called, "Do not Track" capable of blocking unsolicited ads and stops analytics from monitoring you clandestinely.
Avast works on all sites that you intend to visit. This online security platform will help you avoid malicious websites by redirecting users to genuine websites.
Link to install Avast Online Security: https://chrome.google.com/webstore/detail/avast-online-security/gomekmidlodglbbmalcneegieacbdmki?hl=en
AdBlocker Ultimate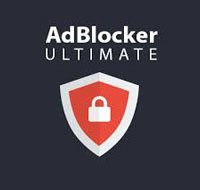 AdBlocker is an open-source ad blocker that you can download for free. By using this extension, users can choose legitimate advertising.
AdBlocker Ultimate blocks irritating ads like YouTube commercials. At the same time, it removes or disables different online trackers and removes pop-ups as well as videos. Users get the option to white list sites with ads they prefer to support.
Below you could find the web address to install AdBlocker Ultimate extension on Google Chrome.
Chrome Web Store Link: https://chrome.google.com/webstore/detail/adblocker-ultimate/ohahllgiabjaoigichmmfljhkcfikeof?hl=en
McAfee SiteAdvisor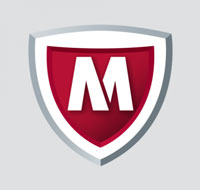 SiteAdvisor is similar to WOT. This Google Chrome extension courtesy of McAfee cautions users the link they intend to follow may not be totally safe.
The alerts of SiteAdvisor rely on McAfee instead of the WOT. The green check mark refers to safe while red means dangerous.
This can be installed in Chrome to determine whether search results are safe based on reports gathered from said searches. Use the ratings to find out if the website is secure from malware.
To easily install SiteAdvisor just follow the provided link below.
Chrome Web Store Link: https://chrome.google.com/webstore/detail/mcafee-siteadvisor-enterp/cmendinpapjjojakimjlmkkkcmnojefg?hl=en-US
About Google Chrome extensions
At present, Google Chrome has close to 10,000 extensions with more than 1,500 themes.
In order to find and install different types of Chrome extensions, including the ones used for security and ad blocking purposes, users could go to the Chrome Web Store at https://chrome.google.com/webstore.
One-third of Chrome users install a minimum of one extension which produced more than 70 million extensions. It is now up to you in making the right choice based on your needs.