Three Key Tools You Need to Have as a Marketer
As a marketer, you always want to be at the top of your game. You need to frequently evaluate your marketing strategies and adapt to the latest trends and tools. In our guide, we state the three crucial marketing tools you need to improve your work productivity.
Three Tools You Need to be Aware of as a Marketer
1. Jarvee: Management of Multiple Social Media Accounts
One of the primary duties of marketers is managing several social media accounts. The process can be very challenging and confusing. It gets even more exhausting when you're faced with website restrictions and are forced to use the services of a proxy provider.
Jarvee is an efficient tool that helps you manage multiple social media accounts. It is an automated software designed to offer efficient and smooth social media account management services. The software is used as a bot and allows you to manage social media platforms like Instagram, Facebook, YouTube, and Twitter.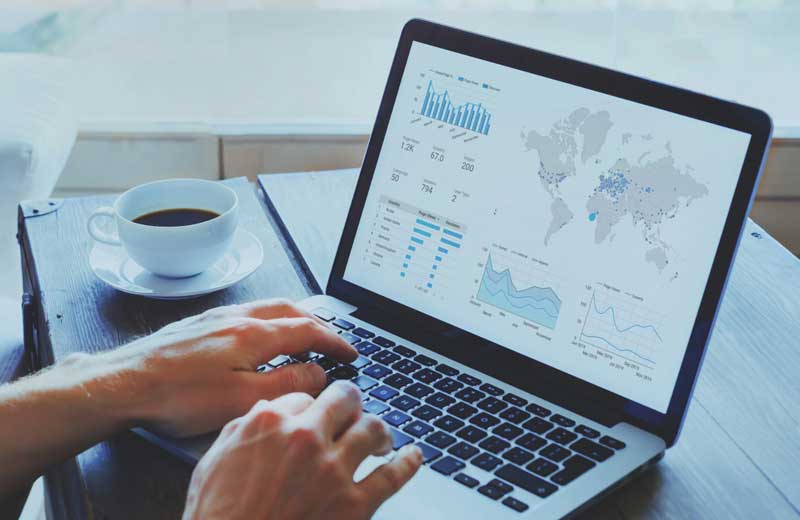 To use Jarvee, you must have a Windows system. The other option would be getting a virtual machine software, which can perfectly imitate the Windows system environment. After setting up the windows system, you need a proxy provider.
With both Jarvee and the proxy provider, you can easily schedule posts on your social media accounts.
If you meet the system's minimum requirements, you can set your social media accounts on Jarvee. All of the account data you enter on Jarvee is stored on your PC. The information is only used by the bot when connecting to your various social media platforms.
The software provider has no access to your social media platform data. It's a good idea to use a proxy provider like Smartproxy with Jarvee when managing your social media accounts.
2. Screaming Frog/ ParseHub/ Scrapebox: Web Scraping
As an online marketer, one of the best resources is online data. Collected data allows you to evaluate and improve your current marketing strategies. Web scraping is the process of mining data from a specific website. The information is extracted and converted into a useful format. Marketers can use the data from web scraping to analyze products and prices, monitor the brand, and acquire more leads.
Most of the time, we perform web scraping manually, which is very time-consuming and expensive. Not to mention, there's the possibility of human error when converting the data. To avoid all these hassles and frustrations, you can use automation tools to perform web scraping efficiently. Below are top tools that you can use for web scraping:
Screaming Frog
The software allows you to conduct website audits, and it's user friendly. Screaming Frog offers marketers comprehensive technical assistance and abundant on-page details.
ParseHub
ParseHub is a free web scraping tool and efficiently interacts with dropdowns, AJAX, forms, etc. With just a few clicks, ParseHub allows you to collect data from multiple websites. Users download the collected data from its servers. After collecting the data, you can download the information in various formats (Excel, API, and JSON).
Scrapebox
Scrapebox offers web scraping services at the cost of $97 annually. The paid software comes with several features meant to make the web scraping process very fast and efficient. Some of the critical features of Scrapebox include:
Collecting keyword ideas
Creating a sitemap
RSS submission
Harvesting proxies
3. Mail merging technology
Mail merging technology is the last secret tool you need to have as a marketer. Most marketers have a mail contact list, and managing the list gets more difficult as you add more contacts. Mail merging technology is commonly featured with data processing software. Hence, allowing users to send letters and documents to multiple recipients. The technology is instrumental when performing large scale marketing campaigns by automating sending bulk emails to people in your contact list.
This tool only works with the data files and letter templates. Letter templates don't have the contact information of the recipient. The information will be included after the mail merge process starts. The fetched data will automatically fill in the needed information. With data files, you enjoy a complete and speedy process. Ideally, data files can either be a spreadsheet or database containing various information or data to be merged in the letter.
Conclusion
These three tools will improve your work productivity as a marketer. They also come with additional features that can be very useful for you as a marketer. Add them to your top marketing tools, and you will be shocked by the positive effects.