Best Online Backup Services (Home & Business)
To help the users choose the right online/cloud service to backup and restore their files whenever and wherever they want, we gathered a list of the market's top choices.
Please note that most of these services could be used by Windows and Mac users.
Top services
– iDrive
iDrive provides lots of options and features for data backup and restore. Both business and home users could benefit a lot from using this great service. It also has strong security options and powerful customer support. The service could be used for many devices such as Windows based PCs, Macs, and smartphones and tablets.

Additionally, this online service provides great mobile access options. The apps are available for all popular mobile operating systems: iOS, Android, and Windows Phone.
iDrive offers three plans for users: Free, Personal, and Business.
Free plan comes with limited features and only 5GB of sync space. The 'Personal' plan costs $59.50 (although the discounted price is $44.62 for the first year. The sync space on this plan is 1 TB and most features suitable for home users are included. The 'Business' package, on the other hand, offers extra options useful for companies and businesses. These include support for Windows Server 2003, 2008, and 2012, Linux backup, and MS Exchange, MS SharePoint, MS SQL, and Oracle backup. The cost for the first year use of this plan is $74.62 (the regular price is $99.50).
– Carbonite
As one of the well-known brands in the cloud backup and online storage category, Carbonite serves more than one million individuals and businesses across the globe. No matter users want to protect work files or family images, the service take care of the job with high security and easy-to-use tools and options.

Carbonite offers two kinds of packages: Personal and Business. Both could be used for Mac and Windows users.
Personal plans include: Basic ($47.99/year), Plus ($79.99/year), and Prime ($119.99/year). The 'Basic' subscription offers all basic features an individual requires to back up their single computer. External hard drive backup option is included in the 'Plus' plan. And Courier Recovery Service and Automatic Video features could only be found in the 'Prime' package.
Please note that the above prices include the first year 20% discounts.
Business plans aren't as simple as personal's. They include workstation plans, server plans, etc. It's better to check out the official Carbonite website to learn more.
– CrashPlan

Another great service for data backup solutions is CrashPlan by Code42. It has various plans and solutions for individuals, families, enterprises, and so on. Users just need to know what their requirements and needs are and then select the best subscription term.
Some of the features include unlimited online storage space, external hard drives protection, deleted files backup, restore-to-door recovery, mobile access, continuous and automatic data backup, etc.
CrashPlan subscription packages start from $0/month (free) and $5/month for individuals to $10/month for CrashPlan endpoint backup + cloud storage and $12.5/month for the whole family. More information on pricing could be found on their website.
– BackBlaze

Many business and personal users around the world use BackBlaze to protect and back up their files and data. The service provides features such as different file types support, high security, unlimited data size, lost computer locating, and so on.
Mac or PC users could subscribe to the Personal plan ($5/month) or Business plan ($50/computer/year). See the article for BackBlaze review on Techalook or the official website to learn more.
– Dropbox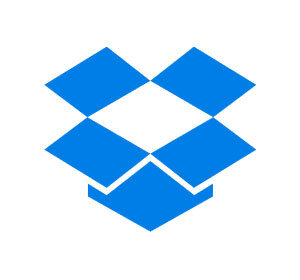 Although for many people Dropbox is synonymous with file sharing platform, it has a strong potential for cloud backup and online file storage solutions. However the service lacks scheduling options for automatic backups and therefore manual tasks should be done to do the job.
Users could choose from three subscription options: Dropbox Basic (free), Dropbox Pro ($9.99 per month), and Dropbox Business ($15 per month per user). Please note that the prices don't include the tax. Basic plan offers 2GB of space with basic functionalities. Remote wipe and additional sharing controls are included in the Pro plan which provides 1TB of backup space. For priority support and unlimited file recovery options users need to consider the Business package.