Webroot vs ESET vs Bitdefender Reviews & Comparison
While searching for the best antivirus tool, you will come across many different options such as Webroot, ESET or Bitdefender antivirus programs. Here we review and compare them.
You need to be mindful at the time of making a decision out of these options. That's because the decision you make it is in a position to create a massive impact on the results that you will be getting at the end of the day.
Among the different antivirus applications available, Webroot, ESET and Bitdefender have received lots of attention. Due to the same reason, we thought of doing a quick comparison in between these options.
Then you will find it as an easy task to go through the different options and pick the best one available out there with ease.
Webroot Antivirus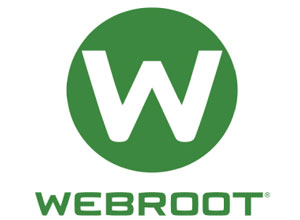 As the first part of this comparison, let's take a look at Webroot antivirus. Webroot is known as an antivirus tool, which is in a position to deliver overall protection to the users. On top of that, functionality offered by Webroot is based on the cloud.
Therefore, you will be able to make sure that it doesn't consume your system resources unnecessarily.
You will only be installing a smaller application on your computer with Webroot. You don't need to think twice when moving forward with this installation.
That's because it cannot create a negative impact on your system. On the other hand, Webroot is in a position to deliver an enhanced functionality to you by harnessing the resources available in the cloud.
Webroot provides the benefits of its advanced threat protection mechanism to both Mac and Windows users. Apart from antivirus, you can find Webroot offering anti-malware and anti-phishing services as well.
Along with that, you can allow Webroot to monitor your Wi-Fi network along with the network firewall. You will also be able to ensure the protection of your webcam with the use of Webroot.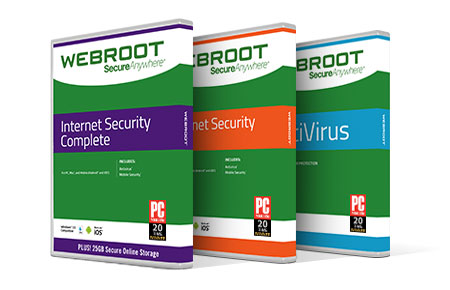 Webroot is available for free. However, you can make a payment and get hold of the additional features that come along with it, such as password manager and mobile support.
All the premium users of Webroot will be able to gain access to the Android and iOS apps. The premium users will be provided with a 25GB cloud storage space as well.
The price for home users starts at about $30 per month for Webroot SecureAnywhere Antivirus to about $60 for Webroot Internet Security Complete plan which covers smartphones, tablets, Macs and PCs. It also protects online banking and shopping activities along with users' identity.
More plans such as Antivirus for Gamers or the ones suitable for Business users could be found at the official Webroot website.
Bitdefender Antivirus

Bitdefender has earned a lot of reputation among people out there in the world as the most secure antivirus tool available as well. That's because it provides a large number of impressive features to the users. These features are in a position to cover up a variety of potential cyber security threats as well.
As a standard feature, Bitdefender would provide malware protection to you. When you go through customer reviews, you will figure out that Bitdefender has the ability to catch some of the most sophisticated malware out there in the world as well.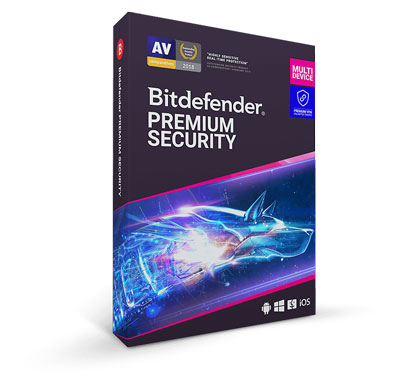 Bitdefender can also provide you with Wi-Fi security features and real time data protection. Along with that, you can find a firewall implemented by Bitdefender to block oncoming threats and offering protection to block microphone and webcam access.
Moreover, this antivirus will also deliver a browser extension to you, which can assist you to keep the peace of mind when you are browsing the internet.
The functionality of Bitdefender is delivered with a VPN. However, the VPN in free version has a limit of 200MB. If you want more bandwidth, you can make a payment and go for it.
ESET Antivirus

ESET is another popular antivirus product, which has the ability to deliver a range of cool and impressive features to the users.
You can find all the basic features that are delivered by an antivirus tool in ESET. In addition to that, you will be able to discover many other cool features available in ESET as well. For example, it can help you to track your laptop when it is lost. On the other hand, ESET will deliver super cool parenting control feature to you as well.
When another party gains access to your webcam, ESET will provide an alert to you. Therefore, you can quickly go ahead and take appropriate measures to overcome the situation. ESET is widely popular among businesses because of the convenient features offered.
You will also be able to get your hands on excellent support features with the help of it.
ESET virus protection programs include ESET NOD32 Antivirus, Internet Security and Smart Security Premium packages with about $40, $50 and $60 price tags respectively.
Different features include encrypted folders, passwords safe storage, safe shopping and banking and ransomware protection.
Supported devices include those powered by Windows, Linux, Mac and Android.

Conclusion
If you are looking for an antivirus application, which is extremely easy to use, Webroot is the right option available to go ahead with. You can also get a quick response out of it because of cloud based functionality.
On the other hand, Bitdefender is a comprehensive and an all-inclusive antivirus tool that you can use. People who are looking for unique and super cool features in an antivirus application can simply take a look at ESET. It is up to you to pick the best one out of these three based on information you gathered.