Spyzie Parental Control Software Review
It's always important to protect your children and keep them away from danger. That's why using a parental control software like Spyzie can be a very good idea. It allows you to monitor your kids' social media activities, track their location and keep them safe from afar.
What is Spyzie?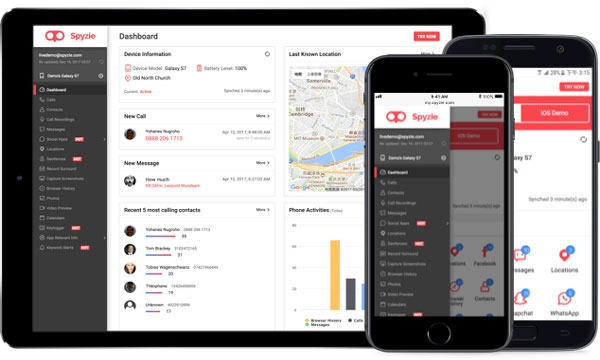 At its core, Spyzie comes with a few very simple ideas. It's a complete parental control software that will allow you to keep your child's internet and phone usage experience clean and adequate to his age.
Plus, you get to keep hackers away while also knowing the whereabouts of your child at any given time. You can also check on web browsing logs, user SMS and social media activity.
Spyzie features
What we like about Spyzie is that it's very comprehensive. It allows you to control screen time and it also offers control over social apps like Facebook, WhatsApp, Kik, Instagram, and Line, among many others.
They also added a keylogger which will record all kinds of input info, not to mention you can check the documents that your child used and see what's in them. Spyzie goes even further by setting a schedule to reduce phone usage, and you can even monitor all activity like browser history, GPS location, contacts, apps, photos and calendar activities among others.
Parents can use Spyzie to create a geofence and whenever your child steps away from that you will receive an alert. They even let you know if there are SIM card changes or charges, depending on the situation. The idea is to offer a complete system that parents can use in order to keep their child safe.
How does it work?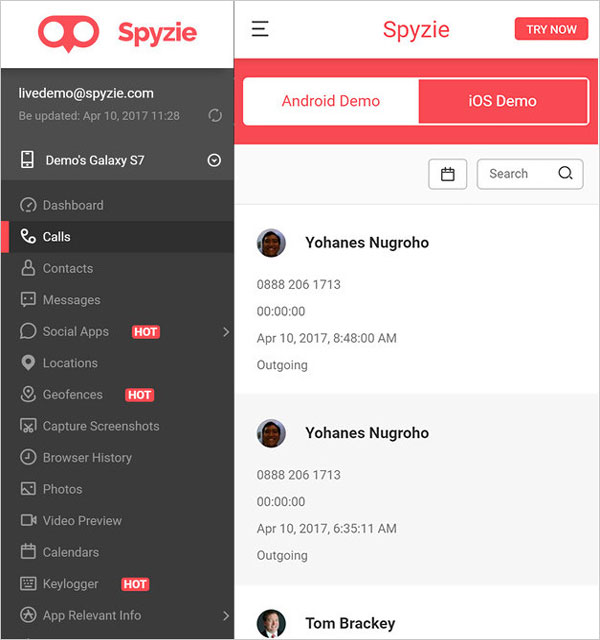 Spyzie works quite nicely, the idea is that you have to install it on the target device, so do that before you hand the device to your child. You will have to pay for Spyzie before you create an account. Once you handle all of that, you will complete the installation and the icon will be invisible.
The trick with Spyzie is that it needs a valid internet connection to track and monitor all activities, so your child's phone needs to have active internet.
You, the user, will have access to the control panel app and this offers you immediate access to all the stuff on your child's phone. Refreshing data is easy, you can click on the Refresh icon and you are good to go. But the target phone should not be powered off, and it still needs to have an internet connection.
Pricing
On Android you have a cost of $39.99 per month for Ultimate and $29.99 for Premium, however, the best option is yearly licensing which requires $99.99 for Ultimate and $89.99 for Premium.
That being said, iOS only offers a monthly license of $39.99. This is a bit too much for the iOS side, considering that on Android you receive a yearly option that helps you save quite a lot.
Is it worth it?
Spyzie does a very good job when it comes to monitoring your child's activities in the online world. The great thing about it is that it can be customized to suit your needs and you don't have to access all its features if you don't want to. Overall, it's a comprehensive parental control suite with a great interface and nice features.