Freshdesk Customer Support Software Pricing & Review
Freshdesk is a very reputable cloud-hosted helpdesk solution. This customer support software is focused on offering some of the best features in its class in order to make it easy for you to provide professional support services at a very good price.

Who is Freshdesk for?
The service is designed for small companies as well as large ones. It offers multi-channel support as well as a way to streamline operations with help from automation tools and gamification. Basically every business can use Freshdesk by Freshworks, and it's very easy to customize for any company!
Features
Right off the bat, gamification makes things more interesting here. The tool can also be automated and it does support chatbots. But we like the fact that it's designed with a true focus on a great customer experience. You can have multiple channels active at the same time, which is nice. Other than that, you get the classic helpdesk ticketing, community platform and knowledge base.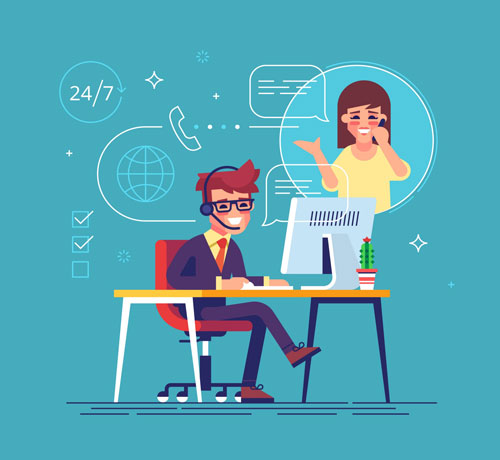 The setup process is seamless, and you will also get support from the Freshdesk team which is a nice added bonus to all of this.
After installing, Freshdesk will turn support emails into tickets and that means you can track every support message fast and you won't have to worry about handling any problem or anything like that.
Another thing to note about Freshdesk is that it also allows you to link forum questions to a ticket. That way you will find it easier to offer solutions to customers without making them worry or lose time.
This type of approach certainly needs to be used more often, and hopefully that will happen sooner rather than later.
You should also keep in mind that Freshdesk has support for the legacy productivity tools and it also integrates with most CRM solutions for fast customer tracking and support. They also made it easy for the app to be integrated with YouTube, Google Apps, SlideShare and so on.
The support comes in the form of widgets, and you can add many of these as you see fit. The addition of mobile apps does make Freshdesk very portable and you can always offer fresh results and great customer experience results no matter the situation.
Freshdesk has phone support and live chat too. And by adding gamification as a motivational tool, you will get to further improve customer support results and not make the process and experience boring for them. There's support for 26 languages in total too, which is very helpful.

Pricing
The popular helpdesk software has 5 plans listed on its website. The 'Sprout' plan which is free, could be used by unlimited agents and include features such as social ticketing, ticket trend report, knowledge base, team collaboration and email tracking.
For $15 per month, small team users could take advantage of the 'Blossom' plan which offers everything provided by the free plan plus extra features such as marketplace apps, collision detection and automations.
Higher plans are 'Garden', 'Estate' and 'Forest' with $29, $49 and $109 per month prices respectively.
Please note that the above prices are yearly prices. Users could be billed monthly which is of course higher than yearly-based.
More details on the Freshdesk prices could be found at their official website.
Conclusion
Freshdesk has lots of amazing things going for it. The wealth of integrations and intuitive interface come as a great advantage.
Gamification is unique in the helpdesk world and it motivates employees too. The downside is that management controls are lacking at times. But other than that we found Freshdesk to be a solid helpdesk tool that you will enjoy using again and again.
It does have its fair share of issues and it could be improved, but it's worth your time and you should totally check it out.