TranscribeMe Review
Are you looking forward to venture into transcription industry? Then you must take a look at TranscribeMe. It is a great platform available for any person who wishes to become a transcriber. Keep on reading this TranscribeMe review and you will be able to get a better understanding about what it is.
What is TranscribeMe?
TranscribeMe is an online transcription company. Unlike many other transcription companies, it has opened its doors for newcomers.

So, in addition to being sure that this is a legit company, you will be able to enhance your skills in getting work done with the support offered by TranscribeMe.
You don't need to be equipped with any special qualifications to sign up with TranscribeMe and access the platform. In fact, you don't even need to purchase any software.
Instead, it will be able to help a person offer transcription services for the people in need.
A person who doesn't have any previous experience in working as a transcriber will be able to sign up with TranscribeMe.
However, it is important to keep in mind that you should have Basic English grammar and spelling knowledge to get the best possible results out of it.
Otherwise, working along with TranscribeMe will be a challenging job for you. People who have a high typing speed will be able to get the most out of it as well.
If you are a person who is used to different English accents, you will find it as an easy task to get your work done with TranscribeMe. Hence, you will fall in love in working along with TranscribeMe.
What jobs can you do?
Before you sign up with TranscribeMe, you need to have a basic understanding about the jobs that will be sent on your way as well. Then you will be able to get your hands on the best jobs out of them and proceed with them with ease.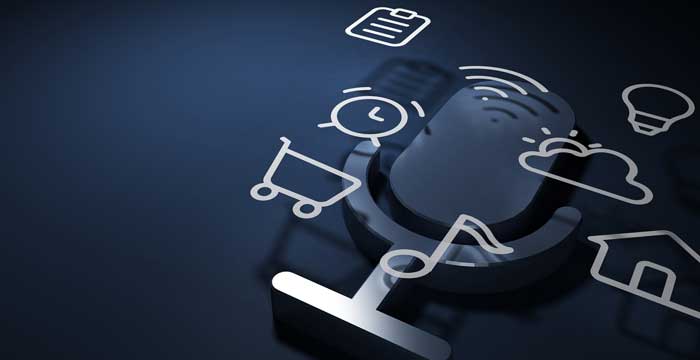 You will be provided with numerous general transcribing jobs from when working for this company.
You can complete these jobs based on the skills that you have.
Along with that, you will also be able to become a QA with the jobs that are provided by TranscribeMe.
Proofreading content and editing them to make them correct will be one of the biggest responsibilities that you will have to bear while you are working.
If you get selected to work as a transcriber on the website, you will be provided with the chance to enroll with work hub. This is where you are provided with the freedom to select the projects that you need to work on your own.
This will deliver added flexibility to you at the time of getting things done. That's because you have all the freedom to determine how much you need to work for.
How to start working with TranscribeMe?
If you are comfortable in working along with TranscribeMe, you can take a look at the steps, which you need to follow in order to sign up with the website and get access to what they offer.
In order to access TranscribeMe, you will need to register online. Then you will be provided with a training course to follow.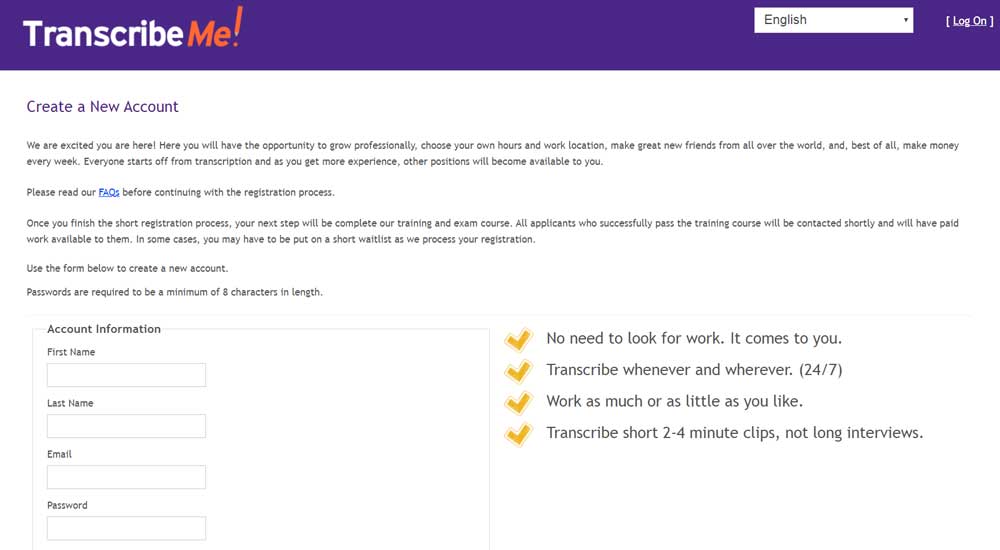 Along with that, there is an exam as well, which you will need to get through. Once you get through this exam with successful results, you will be awarded with paid tasks to complete.
You should carefully read the tasks and complete them. That's because they are extremely important to ensure your success while you are working on TranscribeMe.
If you can work mindfully, you will be able to overcome the challenges that are sent on your way in an effective manner. Hence, you can ensure that you receive best possible results with TranscribeMe.
In case if you fail the exam, you will be provided with three additional attempts. You need to learn your lesson from the attempt and complete a future attempt to get through the exam.
In general, the application process is simple. You will be able to complete it with ease. On the other hand, people who come from every corner of the world are provided with the freedom to sign up with TranscribeMe as well.
How do you get paid?
TranscribeMe is paying a decent rate for the work that you complete. For example, the audio work is starting at $15 per hour for all the general projects. When you go ahead and complete specialized projects, you will be able to earn a higher amount of money with ease.
All the payments will be made by TranscribeMe over PayPal. The minimum payout amount is $20. You can request for payouts on a weekly basis.
If you really like transcription jobs you could also consider comparing TranscribeMe vs. Scribie vs. GoTranscript or other alternative which provide audio/video transcription services. That way, you'll get a great knowledge of the market you would be entering.
Keep these facts in your mind and sign up with TranscribeMe. You will love what you are getting out of the platform.