App Academy Review
These days many people who seek high paying jobs in software engineering and web development careers are looking for top bootcamps which could prepare them through online or in-person courses. App Academy is among the top options available for both experienced and new programmers.

What is App Academy?

Based in New York and San Francisco, App Academy is a code school which offers in-person and online courses in software engineering.
It's also called a bootcamp which helps students learn professional coding skills through intensive courses.
Full stack web development is the main focus of App Academy, including subject materials on HTML/CSS, JavaScript, Ruby on Rails, and Ruby.
One of the key interesting advantages of App Academy compared to many other coding bootcamps is its tuition cost which isn't charged by the school until a student is hired by a company and starts earning money through their programming or software engineering skills.
App Academy courses
Several online or in-person courses are provided by App Academy including:
Bootcamp Prep: as the name suggests, it's a preparatory course intended to help students get selected for the best coding schools. The course is part-time lasting four weeks. Bootcamp applications, HTML, CSS, advanced JavaScript, Node.js, and mock interviews are among the things students would be trained in the program. The cost is about $1000 to $4000.
Software Engineer Track (Online): in this program members are trained to become professional web developers through instructors' live lectures, career services, pair programming, projects, live Q&A sessions, daily videos, and more. The promise is that the students would be ready for a developing job in 24 weeks while learning the required material full-time.
Software Engineer Track (In-person): the program is very similar to the online course but with the obvious difference (and advantage for many) of being physically in the school. There are a variety of subjects offered such as UX, JavaScript, Algorithms, SQL, Ruby on Rails, JQuery, HTML and CSS.
Acceptance rate
Getting accepted in App Academy main program is really difficult for most applicants. In fact, the acceptance rate is about 5%.
After submitting their applications, and in order to show their coding skills potential, students have to show their coding work (just introductory level) during the admissions process. Although prior coding experience is not required for the applicants.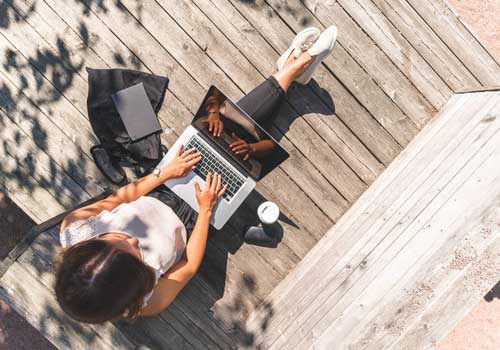 However, before starting the formal program, some preparatory projects should be done by the students.
Pros
High reputation
Deferred payment plans
Cons
The cost
The intensity of the courses
Final word
App Academy is certainly one of the top choices for everyone who wants to get a high earning job positions at top companies such as Pinterest, Etsy, PayPal and Google. Although to complete the course, students are required to do hard work for a 24-week period with  a strong drive and almost no free time.