Academized Essay Writing Service Review
The industry of essay writing services is on the rise to the sheer joy of students everywhere. Websites like Academized.com offer to write your paper, whether it is a dissertation, a thesis or a literary critique for a variable fee. If the deadline for your report is due tomorrow, and you haven't even figured out its title, then your best choice is this type of professional writing service that covers all academic levels.

What is Academized.com?
Academized.com is an online service that offers to write academic papers for you. Any student from high school freshmen to Ph.D. candidates can apply for their services, which can be tailor-cut to their needs and requirements.
Academized takes pride in having one of the lowest pricing systems on the market and thus making essay writing services available to all students. The website provides a broad range of report types and subjects that you can choose from, as well as the option to have it written in a timeframe between 3 hours and 14 days.
Who should use?
Academized is the ideal service for any type of student, and not only for the lazy ones that like to leave essay writing to the very last minute. This online service is great for busy students who also have part-time jobs, or for older ones who need to look after their families.
Essay types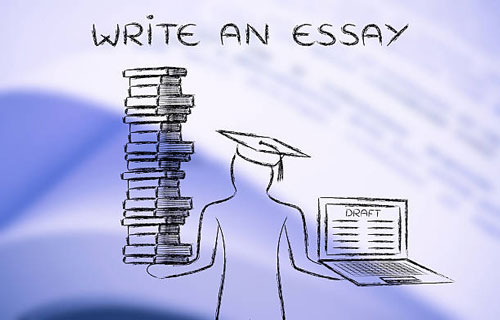 If you want to have your essay written by a professional, then Academized offers a decent range of report types, such as:
Admission papers
Research reports
Statistical analysis
Dissertations
Literary critiques
This selection may not seem so impressive, but it covers the general needs of most students out there. Should you choose a rare type of essay, be prepared to wait a while before your order is accepted, as the website appears to have a limited number of writers with a wide area of expertise.
Covered subjects
According to their online presentation, Academized covers a huge variety of subjects that range from business to psychology and from English literature to politics. Their writers seem to master almost any assignment that you send them, regardless of the topic.
Prices
In the world of essay writing services, you must be prepared to pay a heavy fee if you want somebody else to do your work for you. The lowest price that high school students can get on Academized is $12.99 for a one-page essay. The cost of a report increases in relation to the number of pages, topic type, and duration.
Special services include a 15% discount for new users and the possibility to have your essay written in the nick of time, with just a few hours before submitting it.
What are people saying about Academized?
Academized users seem to favor the website's essay writing services. Most of the online customer reviews are positive and consumers rate it as a stress-free method of getting a report done before a deadline.
The bottom line
If you are looking for an efficient essay writing service, you don't need to look further than Academized. This online resource can remove the stress from your student life by writing almost any type of academic report that you need. Their variable pricing system may not be the best bargain out there, but the quality of the work surely makes up for it.