TrackR vs Tile Bluetooth Trackers Review & Comparison
Are you looking forward to purchase a new Bluetooth tracker? Then you will get overwhelmed by the different options that are available to consider in the market.
When you are going through the different options, you will notice that TrackR and Tile are two of the most prominent Bluetooth item finders available for you to consider.
That's why we prepared a comparative review for these two Bluetooth trackers, so that you will be able to make a better decision and purchase the best one out of them.
Tile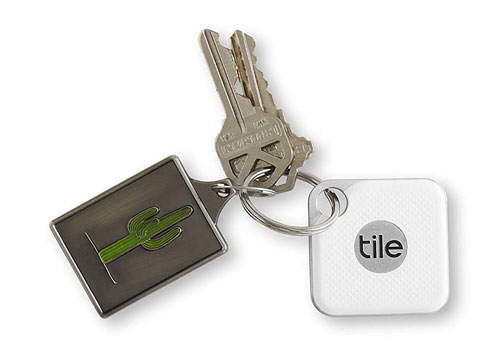 As the first part, let's take a look at the Tile Bluetooth tracker. Tile tracker has a square shaped deign. It is made out of plastic and you will be able to get a whitish finish out of the product.
You will feel the buttons of this product are solid. Hence, you can secure to receive a perfect experience out of it.
The Tile tracker will be a long lasting product. That's because it comes along with a splash proof and a waterproof design. You can even think about using it in extreme conditions and there is no need to worry about anything.
You will not be able to find any battery replacement in the Tile item finder. This is a bit inconvenient.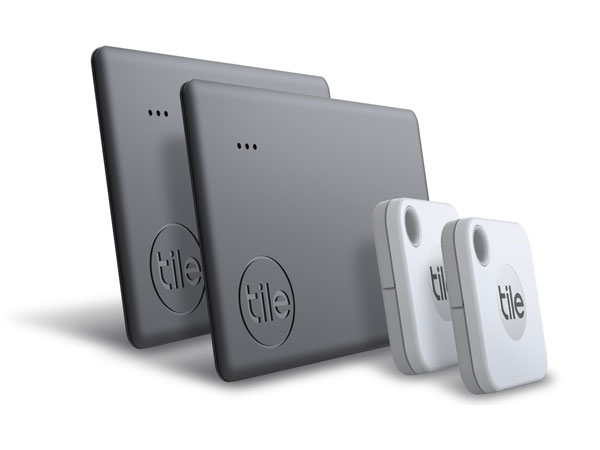 That's because you will be forced to replace it when the battery runs out. This will be an unwanted expense. The battery life of this tiny device will be around one year. Hence, you will have to think about getting your battery replaced every single year.
One of the biggest drawbacks that you can find in the Tile Bluetooth tracker is that it is bit heavy. If you are looking for the most lightweight Bluetooth item finder available in the market, this will not be the best option available to consider.
Therefore, it is important to be mindful about this fact at the time of spending your money on Tile trackers.
Popular items include Tile Mate, Tile Slim, Tile Sticker and Pro.
TrackR
Now you have a basic understanding about what the Tile tracker is and what it will be able to provide you with. While keeping that in mind, let's focus our attention towards the TrackR Bluetooth tracker and analyze what it is capable of offering to you.

The TrackR is one of the most solid item finders available for your purchase in the market.
That's mainly because it is made out of aluminum. You will be able to purchase it in many different colors as well. All you have to do is to go through the different color options and select a color that best defines the requirements that you have.
Then you will be able to secure an outstanding experience with this product.
TrackR Bluetooth tracker comes along with compact dimensions as well. Therefore, you will not have to allocate too much of space in order to accommodate it.
If you are looking for a Bluetooth item finder that you want to use for outdoor purposes, TrackR will not be the best option available to consider. That's because it is not water resistant.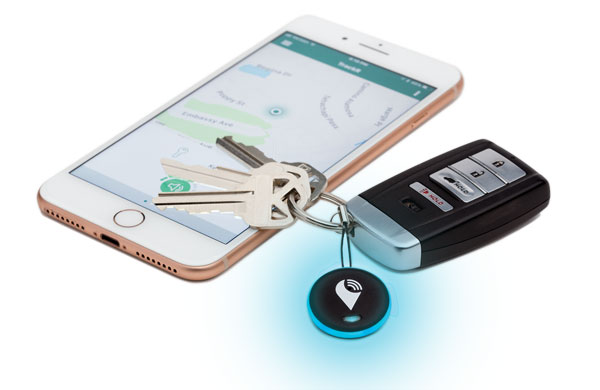 The battery of it is paired along with a LED as well. Therefore, you might have to go through some difficulties to take out the battery. But still, you have the ability to take out the battery and replace it, unlike the Tile.
Hence, you will also be able to use it for a longer time without going for any replacements. The only fact that you need to be mindful about is that this Bluetooth tracker is not ideal to be exposed to water.
TrackR Pixel and TrackR Bravo are both popular among customers.
Which is the best Bluetooth item tracker?
As you can see, the features that come to you with Tile are different from the features that you can find in the TrackR. Hence, it is bit too difficult to predict who the winner out of these two options is.
In fact, it is possible to say that the best Bluetooth tracker out of these two would vary based on the personal preferences and requirements that you have. Hence, you can keep them in your mind and invest your money accordingly to purchase an item tracker from the market.
If you are looking for a Bluetooth tracker to be placed in moist or outdoor environments, Tile will be good. On the other hand, you will be able to go ahead with TrackR because of its solid construction and replaceable battery.