Surfshark Android VPN App Review
It's hard to go wrong with a virtual private network if you just want to experiment with being anonymous online. If you're serious about staying safe and secret on the internet, you'll want something that works and with a few proven, testable features.
Surfshark fits the bill, but you need to understand a few of the features in depth to really appreciate it. Here are a few Surfshark features and ways to protect you online:
CleanWeb
The CleanWeb feature helps users browse the web with a clean, ad-free, tracker free experience.
If you've ever used the internet with and without an ad blocker, you know how intrusive and annoying the world of ads and popups can be. If you haven't used an ad blocker yet, there is whole world of freedom and focus ahead of you.
Many website take up valuable screen space that could be used to read, watch, learn from, or enjoy the sites and services you want to use. This screen real estate loss can take away a third, half, or even your entire screen. For popups, you'll have additional windows either covering up everything you want to see until you reach to close it, or you'll have a slight performance loss caused by the extra window.
The content of the ads can be devastating, and I don't just mean from lewd or horrific images. Not all ad experiences are the same, and it's not common to run into an ad with too many broken tools or constant refreshing that grinds your computer to a halt.
Mobile computers such as smartphones and tablets are especially at risk because of their limited size and limited equipment. A few annoying, high-demand windows can be managed on a computer's big screen without too much trouble, but a slow smartphone with awkward thumb swipes and an unresponsive screen can be a nightmare.
Malware is the same issue as adware, but with lasting consequences. Ads are actually a tricky way to load malware that can launch with an accidental click as you try to close them, and it's even worse on smartphones.
In addition to stopping malware that launches from ads, many phishing emails that try to coax you into opening an attachment can be scanned, cleaned, or blocked as necessary. Links from suspicious sites can be stopped unless you force your way past all warnings. It's a pretty clean system.
Unlimited devices
How many phones, computers, and other online gadgets do you have? For people who have a stack of tablets on the family plan or multiple phones and computers, getting a VPN usually means being stuck to 4 or 5 devices max.
If you have a lot of people in your household—or if you're running a business and need to connect multiple devices to a VPN for research or protection, Surfshark has an amazing feature: unlimited devices.
You can connect and use everything you can get your hands on as long as they're compatible with the Surfshark app. That means running Windows, Mac, Linux, browsing on Chrome and Firefox, or using Amazon's FireTV.
There's a lot of flexibility, and for good reason. Notice FireTV on the end there? For people that want to see region-blocked Netflix or Hulu when leaving their home country, Surfshark makes it easy.
People who want to see American Netflix either need to be in the US or at least have a US-based IP address. Streaming sites like Netflix will block anyone who doesn't look like they're from a certain country's market, but you can get around that by using Surfshark to change the appearance of your connection.
When you connect to Surfshark, you can choose an IP address type. If you want to connect to United States Netflix, pick a US server. If you want to watch shows on United Kingdom Netflix, choose a UK server.
It's not just for streaming sites. Many games have region blocking, but Korea and Japan are probably the most well-known. Many popular online games will stop anyone not in Japan or Korea from connecting to their servers.
You can use the same server switching through Surfshark to choose a Japanese or Korean server, then plan the game. Grabbing the app for your gaming computer here will help you get started. You may also check out the Android app here and enjoy easy, efficient, and affordable online protection.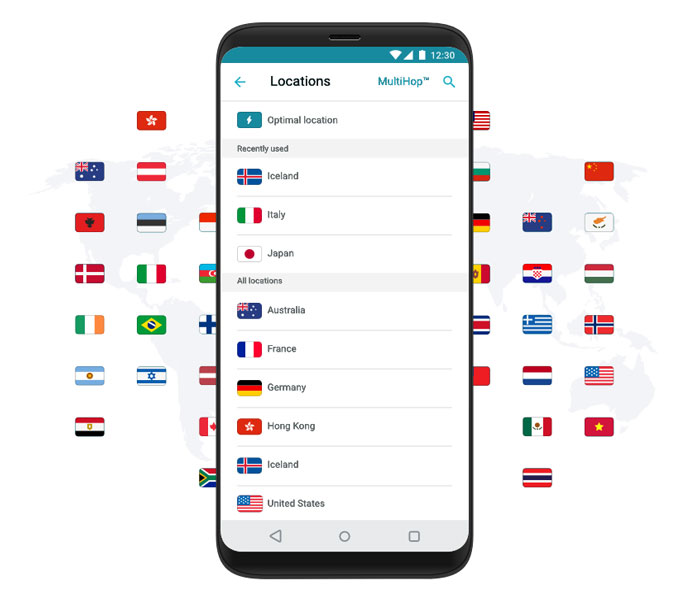 No logs: a security must
Why are you using a VPN?
Did you just say "none of your business?" and scoff at the screen while adjusting your trenchcoat?
That's fine, and if you're trying to hide your online presence, that's the best answer. Surfshark doesn't need to know, either. That's why they have a strict no-logs policy.
If the other features sounded great, but you have no idea what all of this secrecy and snark is about, let's take a walk into the world of cyber security and secrecy.
Some people need to keep their online presence unknown. If the first thing that pops into your head is hackers, you're not wrong. There's far more to it than that, but obviously if you're doing something illegal, you don't want to get caught.
But what if it's your government that's doing something illegal? What if you're dealing with a controlling person who snoops around your activities, but isn't able to keep up with everything you do?
What if you're investigating company wrongdoing? Or what if you just don't want your Internet Service Provider seeing which pictures, videos, and general search terms you're looking at?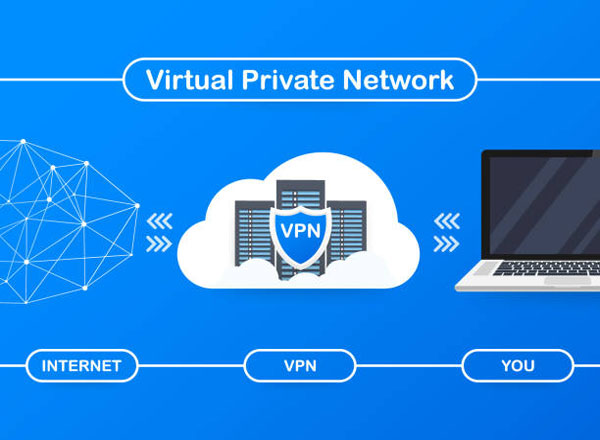 If you want to hide your tracks, you'll want to use a VPN. A Virtual Private Network shrouds your connection in secrecy by sending it through a secure tunnel.
The VPN is connected to your computer, and the only thing people can see is your connection traveling to one of many obscure VPN servers. From there, the route is varied and protected, making it hard for people to track your specific data movements.
Not impossible, but difficult.
It's so difficult that in order to catch or at least investigate people, governments and law enforcement will raid, subpoena, or hack a VPN service to find details about your movement.
This is why a no-logs policy matters. Companies can boast all the way about how they'd never resist or how they're "unhackable", but the smart thing to do is not log at all.
Why would a company log? Like many things, certain services are left on by default. The tech world thrives on feedback and validation, so keeping logs and verifying problems against log data is important.
It's just not necessary for VPNs.
Surfshark is the service you need if you want safe, secure, clean, and anonymous web browsing.