Why is My Mac So Slow? 5 Ways to Speed it Up
Has your Mac lost its lightning-fast speed? If you've been using a Mac for quite some time, it is possible that it has lost its shiny touch and no longer as speedy as it was when you first brought it home.
You are not alone in this struggle and a lot of Mac users complain of the same. But, fortunately, there are ways to quickly speed it up without the need to replace any of the hardware or run to the Apple store.
Before trying any of the hacks mentioned below, make sure to back up your data. And for Macs, backing up is as easy as 1, 2, and 3. You can simply grab an external hard drive and back up your data with Time Machine.
Now, for the hacks. Take a look below.
1) Perform a quick first aid on your Mac
If you have a lot of apps on your system, it is time to clean them up. When an app is installed, the pieces of software comes as part of a package of files which includes permissions that tells your computer which users can do what with certain files. With time, these permissions might change and result in slowing down your Mac or freezing your system. You need to repair these disk permissions so that they return to their actual place.
This problem can be addressed by using Disk Utility, which is a built-in tool on Mac. This tool lets you run First Aid on your system's disk. It can even resolve issues with start-up processes and disk partitions. You just have to start your computer in recovery mode and repair your disk with the help of Disk Utility.
2) Scan for virus and fix the issue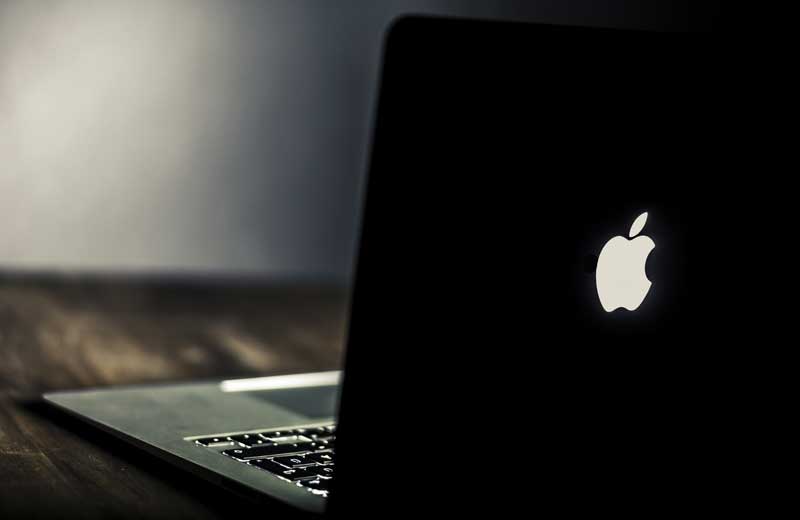 Even though the common belief is that Macs are immune from malware or virus, they can still be infected.
In most cases, pirated software is to blame, and in others, downloading and installing software from unknown sources that cannot be trusted.
However, if your Mac has been lagging or extremely slow for no reason, you might want to scan your system for viruses and if the infection has been confirmed, take the necessary steps to fix the problem.
You can check out the article on how to scan for virus on Mac to find out if your Mac is infected.
3) Free up storage space
Sometimes, the solution is as simple as cleaning the storage space of your Mac. If the SSD becomes too crowded, your system will run slower. Check how much free space is left by clicking on the Apple logo > select About This Mac > then click on the Storage tab. If you're nearing maximum capacity, click on the Manage button to free some space. For reclaiming free drive space, you'll see the following recommendations:
Use iCloud to offload your photos, files, and text messages. Move all the files that are stored on your Documents folder and desktop to iCloud. This will free up a lot of space.
Optimize the storage for your TV app by removing the downloaded shows and moves that you've watched already.
You can wait for 30 days for the trash to be deleted permanently or you can remove the items manually so that space is freed.
You can use Reduce Clutter to review downloads, large files, and unsupported apps. Delete the ones that you don't need.
4) Find out and restrict the apps that are resource hogs
Is your Mac acting like it needs to be an afternoon siesta? When you're in the middle of multitasking, your system slowing down can ruin your entire day.
What you can do to speed up your system s check which of the apps is using most of the resources of your Mac. For this, go to the Activity Monitor. You'll see numbers there that are fluctuating and these numbers represent the memory and CPU resources being used by each app. You can restrict the apps that are hogging a lot of resources so that the other apps can work smoothly.
For instance, if you see that Safari is eating more resources than its share, you might want to shift to using Chrome.
5) Update your OS
Unlike Windows or any other OS, macOS comes out with yearly updates that consist of various new features, system improvements, and bug fixes. So, if you've been delaying installing the update, it might be one of the reasons why your system is slowing down. You can go to the Apple Menu and click on Check for Updates.
If there are any macOS updates available, start downloading them. A simple update might solve your problem and make your system run as smoothly and speedily as it should.
So, these are a few quick fixes to speed up your Mac. You can try these yourself and hopefully, these will be enough. However, if the problem persists, you might want to contact the service center.