How Much Money Can You Send on Venmo?
As a popular payment platform, Venmo is widely used to receive and send money from and to customers, friends or family. One of the most asked questions is how much one could send on Venmo.
Here, we provide some answers for this question and other popular Venmo FAQs.
How much can I send on Venmo?
$299.99 is the maximum amount you could send through a person-to-person transaction on Venmo. This applies to new accounts, which are unverified.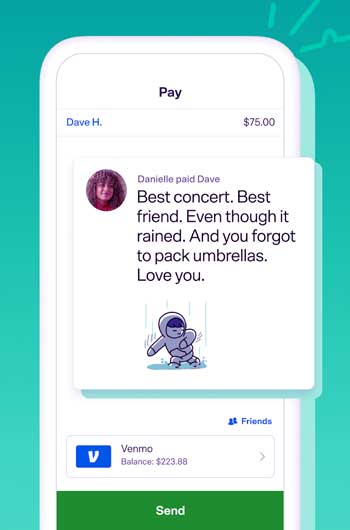 However, you could increase your weekly limit to $4,999.99 once you confirm your identity with Venmo.
As you could see, your Venmo max sending and receiving limits would be increased once your account is verified.
Please read other sections of this article to learn about identity verification and additional information about Venmo limits.
Venmo payment limits of the Personal account
Spending limitations apply to purchases made with your in-store QR code, in-app and online payments, purchases made with the Debit Card of Venmo MasterCard, and person-to-person payments in your Venmo account.
If you haven't done identification verification yet, your weekly spending limit will be $299.99. This restriction applies to both person-to-person transactions and payments to approved businesses.
In the Venmo app, you may verify your identity. Select the single person symbol to open the "You" page, then press the Settings in the upper right and then "Identity Verification."
$6,999.99 is your total weekly spending limit after completing identification verification. This applies to the following types of transactions:
In-store purchases
Venmo debit card payments
In-app transactions
Online purchases
Person-to-person money transfers
The amount you may spend on transactions for person-to-person money transfers lowers if you spend over $2,999.99 on the Debit Card by Venmo MasterCard and permitted merchant purchases.
Venmo Balance & bank transfer limits
Adding money to your Venmo account balance is also possible using a bank account which is verified. Of course, that could be only done if Venmo has accepted your request for a debit card.
These transactions typically take between 3 to 5 business days – bear in mind that depending on the time of the transfer, you might need to consider public holidays and weekends.
When it comes to sending money to your Venmo balance, there is a weekly rolling maximum of $1,500 USD.
Venmo limits for cryptocurrency
In case you trade Bitcoin, Ethereum or other cryptocurrencies or have plans to do so, it's better to know the rules by Venmo for cryptocurrency transactions too.
You are only allowed to buy $20,000 in bitcoin and other cryptocurrencies every week. In addition, each year, there is a $50,000 cap on cryptocurrency purchases overall.
You could always learn more about Venmo limits on the official Help Center of the platform.
How to cancel your Venmo payment?
When you submit a payment using Venmo, we notify your bank/card company and request that the money be debited and made accessible to your buddy. This implies that once a payment has been begun, it cannot be canceled.
The quickest method to obtain a reverse for your transaction is to ask the recipient to give your payment back. Please remember that our Support staff will be unable to reverse the transfer unless the funds are still in the account of your friend, with good condition, and they directly contact us with permission.
Why is Venmo declining my payment?
Venmo payments could be denied for a variety of reasons. These two reasons are among the most common ones:
The transaction is declined by your card issuer or bank.
One of the security flags of Venmo which is automatic has been triggered because of the payment.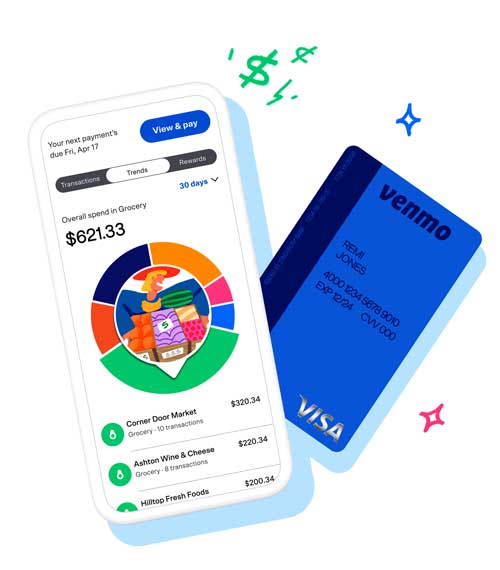 If you're using a debit card, credit card, or bank account, to fund your payment, then contact your card issuer or bank directly.
If your card provider or bank is the reason why your transaction is declined, then Venmo will not be able to override it or view the details.
Sometimes using a different card, for example, could be a solution for this issue. Or, you could even make your transfer through another method for payment.
In urgent cases, you could use other money transfer apps such as PayPal to make your payment. Otherwise you could try again later your transaction to see if it works.
Venmo vs. PayPal: which one is better?
Although the two have many similarities (Venmo is owned by PayPal), there are significant differences as well which might sometimes make you think to prefer one over another.
Special apps, mobile or desktop browsers are some of the methods which could be used to access both PayPal and Venmo. Unlike PayPal, which makes it possible to make payments through both its app and online, Venmo app is the only way to make payments through Venmo.
Many e-commerce websites and online retailers use PayPal to allow their customers to buy products or services using their PayPal account. So, it's not a surprise that PayPal has a higher limit on how much you could send or receive using the app, compared to Venmo.
PayPal has a $60,000 transaction limit (although a single payment in PayPal could be $10,000 at max. in some cases) since it is designed for commercial use.