What is Sales Email? – Definition, Examples, Best Practices
Every day, B2B buyers are bombarded with hundreds of sales emails. But only a very percentage of these sales emails are opened, even fewer of them are read, and only a small number of recipients act on – whether by clicking on a link, downloading a whitepaper, or writing a reply.
So, how can you ensure your sales emails get noticed and rise above the crowd? Here's a guide to help you.
What is a sales email?
A sales email is an email that organizations and enterprises send to promote their products or services and achieve their revenue goals. The efficacy of a sales email is dependent on the level of subscribers' engagement with the company or brand, the value of the offer, the quality of email deliverability, and the persuasion quotient. It is important to write sales emails that people will want to open, read and act on. Continue reading to get persuasive sales email example ideas that will increase the chances of your sales emails standing apart from the rest.
Types of sales emails
Cold outreach emails
Cold emails are sent to targeted companies or individuals who have never been contacted before. An effective cold outreach email talks about the challenges of the prospect and offers solutions.
Prospecting emails
Prospective emails are those where a salesperson reaches out to a prospective customer and introduces the brand to capture interest. The main aim is to get a meeting secured or get them closer to the sales pipeline.
Pitch emails
A compelling email body must be drafted to evoke the interest of your prospective customer. Pitch emails are one-to-one emails targeted to specific prospects based on their behavior and preferences.
Introduction emails
The purpose of introduction emails is to introduce your brand, products, or services to prospective customers. The aim is to get a response and build a conversation. Since you are new, you would want to build a network through your email campaign.
Follow up emails
Follow up emails are recommended when you want a response from your prospects and wish to guide them ahead in the sales pipeline. These types of sales emails are highly effective.
Reminder emails
The primary responsibility of the sales team is to capture the attention of prospective customers. One of the best ways to get their attention is by giving them a gentle reminder through a reminder email that gets noticed. Since a person is getting multiple emails throughout the day, it is possible to miss a few, and a reminder email will ensure that your email isn't missed.
Thank you emails
When you send sales emails, thank you emails are crucial, and it is a simple gesture to show that you care about your prospects, and it will help to bring long-lasting relations with your prospects.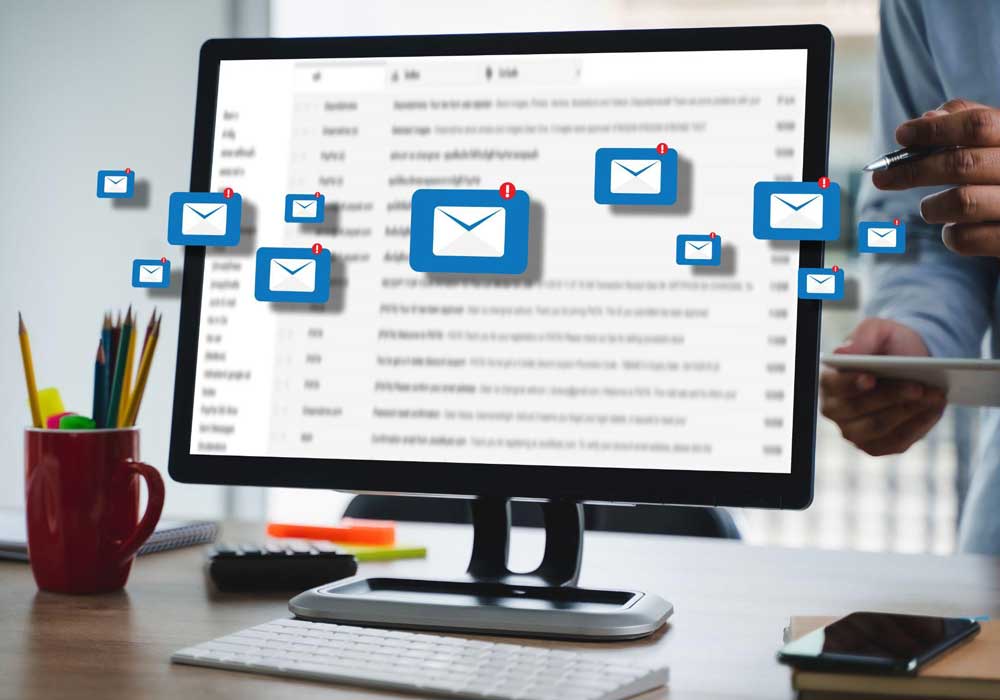 Best practices to write a sales email
The fundamental steps or must-have components of a successful sales email are outlined below.
An engaging subject line
The subject line is the first element that recipients focus on when deciding whether to open your email. Excite and intrigue subscribers with an interesting subject line like "There's a gift waiting.." or "You are about to be surprised" to make a difference and stand apart from the other brands. Ensure to clearly state the value you are providing inside the email, for instance, "20% off. T-shirts on sale today."
You can use a preheader text to continue or support the idea of the subject line, for example, "Summer shorts. 15% off! – And a gift to the first fifty buyers!"'
Don't hide your offer
When the recipient opens the email, don't hide your offer. It is best to lay all your cards on the table. You can name the value once again, for example, bonuses, 20% off, gifts, or whatever you are offering. You need to use a high-quality, attractive image of the product that you are trying to sell.
If you offer services like psychological consultation, you can use a design that helps to create positive emotions. Images of self-confident people and calm colors will help make a good impression.
Personalized opening line
Addressing your recipient is crucial, and you have to decide if you want to start with a formal and traditional opening line or straight away go on a first-name basis. The decision depends on your target audience. If you are catering to an audience above 60, you may want to stick to formal greetings. But if you are catering to a young demographic, you can personalize the opening line and jump straight to their first name, along with Hi, Hey, Hello, or Dear.
Enter all the important details in the email body
As you have intrigued the recipients curiosity with an engaging subject line, it is time to provide them more information about your product or service. Use the email body to do all the explaining. For example, you can describe all the technical features and characteristics of your product, add images to explain the different parts of the product clearly, and even include a tutorial video or a link to a video.
You can also use the email body to propose some more products related to your original offer. Whatever you do, ensure the email copy is winning, or your email might go unnoticed.
Compelling CTA
Creating a meaningful call-to-action (CTA) is important as it will inspire subscribers or recipients to move forward and make a purchase. Some popular CTAs include Grab your shoes or Try on!
A CTA doesn't always have to lead to a product page on your website. But if you want to drive traffic to your website, you can include intuitive CTAs like, Learn more. It suggests that some more interesting and engaging content is waiting for the subscribers if they click the link.
So, keep in mind the tips provided above when crafting a sales email. An engaging and useful email copy is integral to the success of your email campaign.