How to Record Skype Calls (macOS & Windows)
Skype is one of the most popular VoIP tools that you can find out there. People who wish to take long distance calls tend to go ahead with Skype and seek the assistance of it.
In some of the situations, you will come across the need to record your Skype calls. For example, if you want to record your video call to your family or friend and watch it later to bring back memories of loved ones.
That's where you should figure out how to move forward with the appropriate options available for recording.
Here is some useful and effective advice available for you to ensure you get the right tool for the job. Any person who has the need to capture Skype calls can go through these steps and get the job done without any hassle.
MP3 Skype Recorder
If you are looking for a free tool to use and record Skype calls, you can go ahead and settle down with MP3 Skype Recorder. It can deliver an impressive experience to you with recording all the Skype calls that you are taking.
You will not be bounded by any limits and it can deliver a smooth operational experience to you at all times. MP3 Skype Recorder will be able to provide you with both automated and manual call recording capabilities.
All the Skype calls that you record with this software will be stored in MP3 file format. Therefore, you will be able to refer to them at a later stage with ease.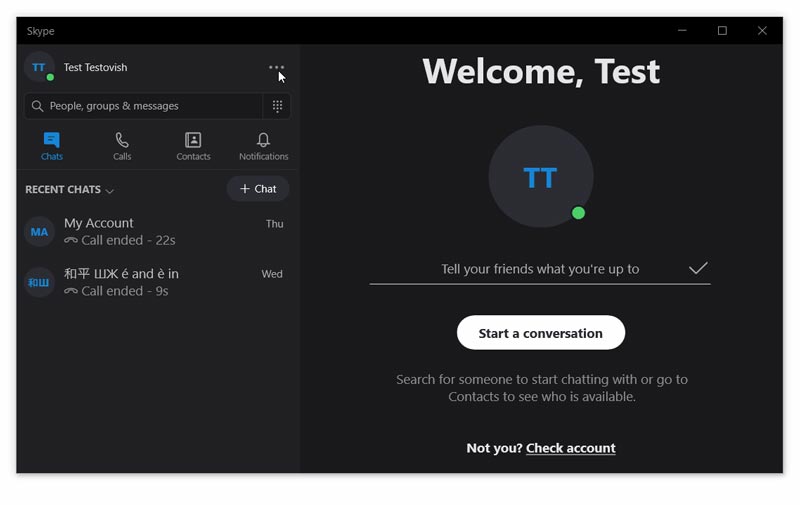 Another great feature that you can get out of this tool is that it will help you to split the caller and you and save the recording in two tracks.
Once you download it, you don't have to do a lot of work to integrate it with Skype as well. It can provide a hassle-free integration and you can immediately start storing your calls on this application.
It can also provide you with Skype conference calling capabilities. On top of everything, you will find it as an easy task to use the options offered by it because of its user-friendly design.
Please note that this software is supported by Windows 7, 8 and Windows 10. It is compatible with these versions of Skype: Skype for Business, Microsoft Teams, the desktop and Classic version and the app from Microsoft Store.
Unfortunately, there isn't an edition of this recording software for macOS users.
Pamela for Skype
Pamela is quite a popular tool among people who live out there for Skype call recording. Any person who has a requirement with related to recording calls on Skype can take a look at Pamela.
Before you download Pamela, you need to understand that it is only supporting Windows devices as of now.
You can capture both audio and video on Skype with the support offered by Pamela. Therefore, you will not have to look for different tools to record audio and video on Skype separately.
You will also be able to configure Skype recording capabilities on Pamela automatically. Then you will be able to get your work done with ease.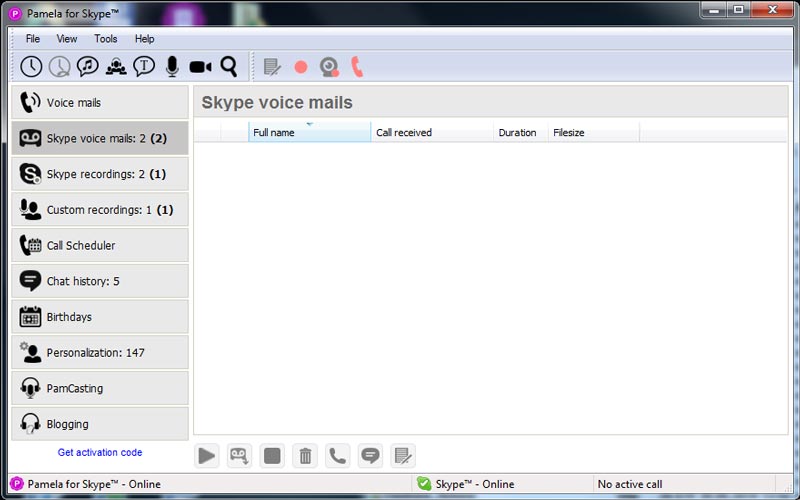 Pamela is not just a tool designed for Skype call recording. You can access many other impressive features on this application. For example, you will be able to use the tool and create cool mood messages.
It comes to you with an automated answering machine as well. If you are not in a position to answer the Skype calls that you are getting, you have the freedom to go ahead and use them.
Likewise, there is a possibility for you to play sounds during the calls that you get as well. Podcasting and blogging are other great options that Pamela can offer.
Other features include:
Contact personalization
Birthday reminders
Stereo/Mono recording option
Call scheduler
Email forwarding
Etc.
You can take a look at all these features and make the decision to use Pamela as your Skype call capture application.
Ecamm Call Recorder
Ecamm Call Recorder is one of the recently released Skype call recorders available for you to consider. However, this tool is extremely popular because of its ability to deliver outstanding results to people who are using it. In other words, Ecamm Call Recorder can provide you with complete recording controls in Skype to you.
All the recorded files will be saved into one of the folders that you have in the computer. Therefore, you can manage all those files with ease. In fact, the recorded files will contain name of the caller and the date of the call.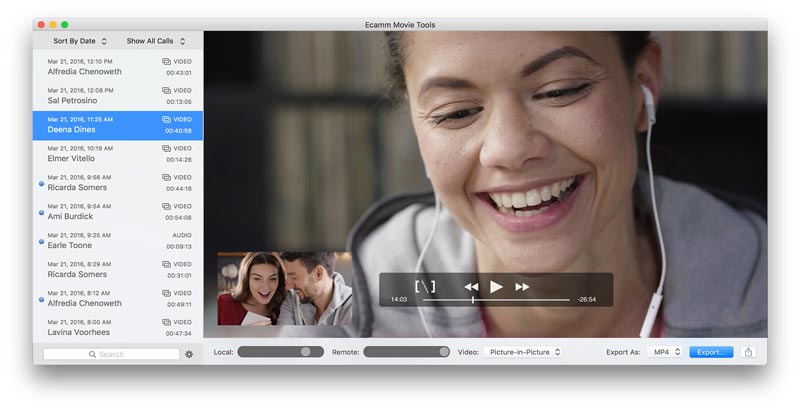 Therefore, you will be able to make your life easy with drilling down the calls that you want with the support offered by Ecamm software.
One of the most important things that you need to know before you download and install Ecamm Call Recorder is that it has been designed for the use of Mac users. If you are on a Mac system, you should try out this tool and get the most out of it.
Users could try it for free or purchase the app for about $40.