How to Monitor Children's iPhones (+Parental Control Apps)
The need for parental control apps and monitoring children iPhone devices is felt more and more every day by parents who want to protect their kids from everyday dangers which might come from smartphones, apps or simply the Internet access.
Before deciding which app or software is the right choice, users need to think about their required features and options offered by these kind of tools.
The common items tracked or controlled by these apps include texts monitoring, tracking GPS location, screen time control, filtering content, apps management and so on. Also the price might be a great factor for many users when it comes to buying a suitable program or app.
iPhone parental control tools
Some of the best parental control apps and software reviews could be found below:
FamilyTime (iOS & Android)
FamilyTime is a great app for parents who want to have a control over time and content of their kids' iPhone usage.
These options could be found in FamilyTime app:
Remote management – the app dashboard makes it very simple for parents to manage all controls and settings for their children's devices from a single place.
Notifications and alerts – these could be defined for various items such as over speed alerts, PickMeUp alerts, SOS/panic alerts, etc.
Activity reports
Mobile Geofence – the location of kids could be monitored in real time by parents. Users could also define places for which they receive notifications whenever their kids leave or enter them.
App Blocker
Content filters
TeenSafe drive – speed limits could be defined by parents for their children. Moreover, when they over-speed they could be alerted.
Screen time limitations
Please note that in addition to the free version, FamilyTime has a premium edition as well. Some of the features are exclusive for this paid edition. These include: extended reporting, app blocking alerts, installed apps viewing, text messages tracking and so on.
FamilyTime app for iPhone could be downloaded for free from: https://itunes.apple.com/us/app/familytime-dashboard-parental/id981066103?mt=8
OurPact (iOS & Android)
Applications and Internet blocking is the main focus of OurPact app, which is one of the most used parental control solutions available.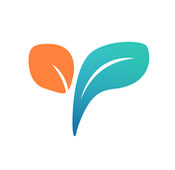 From anywhere and at any time, managing the screen time of children is very easy for parents using OurPact. Family time, study time, dinnertime and bedtime could simply be enforced using the app.
Key features include:
3rd party apps blocking (e.g. Block Twitter, Block Instagram, Block SnapChat, Block Facebook, etc.)
Device cellular connections (4G LTE, 3G, etc.) and Wi-Fi access management
Set recurring, custom schedules for any time frame or activity
Block cellphone's Internet
Parents could download OurPact app for iPhone from Apple App Store for free: https://itunes.apple.com/us/app/ourpact-parental-control-screen/id954029412?mt=8
Kidslox (iOS & Android)
Kidslox is simply an app which could be used by parents to set boundaries for their children's tablet and smartphone use. They could also establish time limits for their screen time.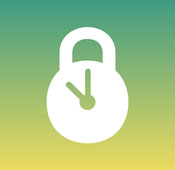 Other options area provided such as:
Camera block
Safari browser block
Content block
Custom profiles
In-app purchases prevention
3rd party apps block (through age rating)
To download Kidslox for free just check out: https://itunes.apple.com/us/app/kidslox-screen-time-parental/id914825567?mt=8
Netsanity (iOS)
A useful parental service which could be used to protect iPhone (or other iOS powered gadgets such as iPad) mobile devices is Netsanity.

Here are some of the provided possibilities:
Screen lock
Hide apps
Safe WiFi
Net blocker
Site blocker
Game blocker
Time blocker
App blocker
In order to use the Netsanity features, users could sign up at netsanity.net. It costs $59.95/month per device or $6.95/month per device to get a license.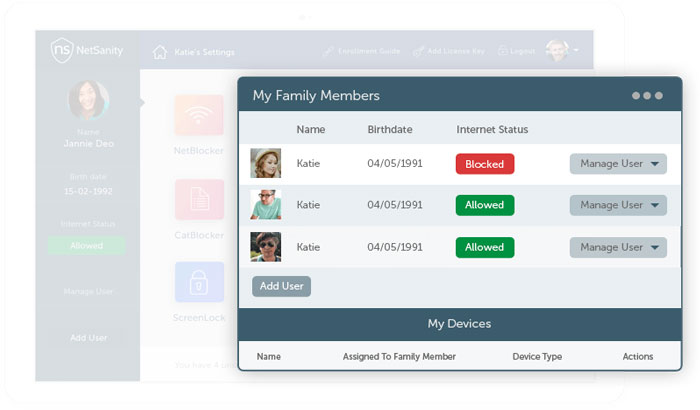 It is also possible to freely try the app for 14 days.
For parents who want more than just controlling the device and extra options which couldn't be found in these free iPhone apps, we recommend checking out these cell phone tracking software:
PhoneSheriff: a great parental control software with features such as browsing device's images, contacts and calendar tracking, managing apps, SMS spying, panic alerts, messenger tracking, GPS location monitoring and more. It costs $89 per year to use PhoneSheriff program. 
Flexispy: another great spying and tracking software which could be used for Android and iOS devices. Most of the features mentioned above are included in Flexispy as well. Parents could take fully monitor text messages, messaging and chat apps (such as SnapChat, WhatsApp, Facebook, etc.) and even live phone conversations. The yearly price of the app is somehow expensive ($149) since the options and features are really numerous and unique.
mSpy: very similar to Flexispy application with fewer options in some areas. The price is more affordable for most users: starting from $29.99 per month for the 'Basic' plan.
Keep in mind that some of the features offered by phone spy software need rooted or jailbroken devices.