How to Make an Animated GIF Online
GIF files are great images that feature short video sequences in an image format. Since you might be limited to show various things with videos, creating a GIF is a lot better.
You can show off some amazing and fun ideas while also making it easy for your friends to share that content the way they see fit. You just have to find the right way to make this work and in the end that can be quite the experience.
With that in mind, learning how to make a good GIF online is very important. And thankfully this process is not that hard to complete.
Select the right website to help you create a GIF
What you will notice is that there are tons of websites which allow you to create a GIF online. These tend to make it easy for you to create this content in just a few steps. Let's face it, no one has a lot of time to spend on creating GIFs, so it makes sense to have this process fast and seamless every time.
A good website which is also very popular for online GIF creation is GIFMaker. If you want to create an animated image using them, you just have to go to http://gifmaker.org, and then choose if you want to add a video or an image and then make it a GIF.
If you want to create a GIF from an image, then you will need to upload it or share a link to it. The same thing happens if you want to create a GIF from a video.
Using this website, up to 2000 frames could be uploaded in order to make an animation GIF.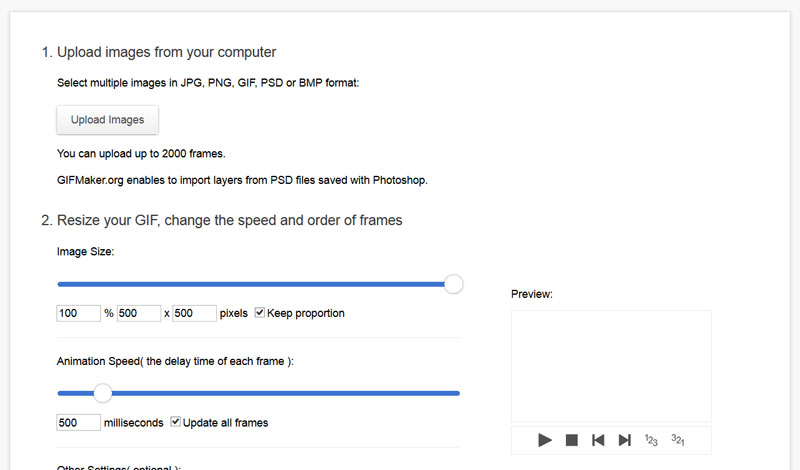 A preview box is also available on the mainpage which helps you to see what the final work looks like. Other settings which are provided include each frame's delay time or animation speed, image size and repeat times.
And for the users who care a lot about their privacy, the website states that it removes all of the uploaded images automatically.
The great advantage of making a GIF online is that you could access it no matter what's your device.
So, even with an iPhone or Android smartphone or tablet, users could easily upload their images online to this website and get the animated result in just a few moments.
One thing to note is that you have to edit the video beforehand to include only the sequence you want. That can be a bit time-consuming. But in the end you can create a GIF online a lot easier and it's crucial to keep in mind.
Can you customize the GIF?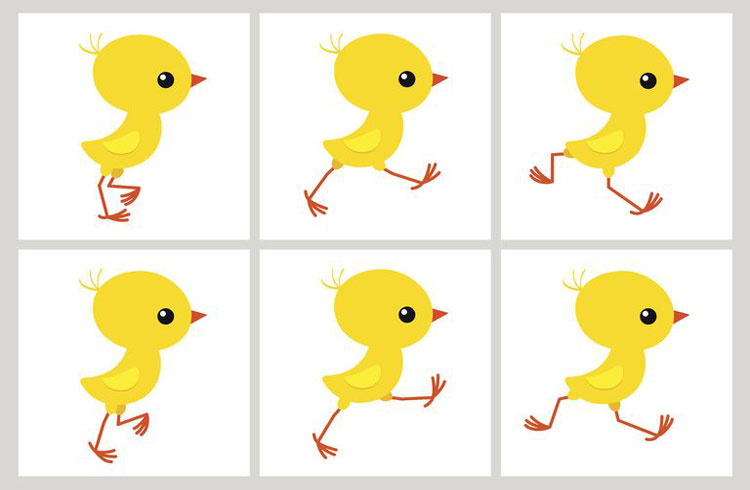 Most sites including the one above will have some customization options. You can choose whether the GIF will stop automatically or work in a loop and other things like that.
The idea is to bring in a great experience to the viewer and just make the best GIF that you can.
This might end up being one of the coolest and most interesting experiences that you can find out there.
You do need to customize most GIFs especially if you have to tone up or down things like brightness. So it makes sense to work with it a little bit.
For the most part, we found that creating a GIF online is actually very fun and immersive. It's great, it takes a little bit to make it work the way you want, but once you do it you will enjoy it.
While you can download a software to help you do this offline, a lot of people are afraid of spyware and online GIF software is a lot safer. If that's the case, you can use this method and make the GIF you want without worries!