How to Fix GeForce Experience Error Code 0x0003
These days many users report software crashed when using Nvidia GeForce Experience along with error code 0x0003 or error code 0x0001. Here we discuss some easy methods to solve these issues on your computer.
These errors could occur on many versions of Windows such as Windows 10, 8 or 7.
So, although some slight differences might exist in the details of the methods below, the main steps remain the same for all Windows versions.
What is NVIDIA Experience Error Code 0x0003?
It's a common error message – i.e. "Something went wrong. Try rebooting your PC…" – which is encountered by many users due to some reasons.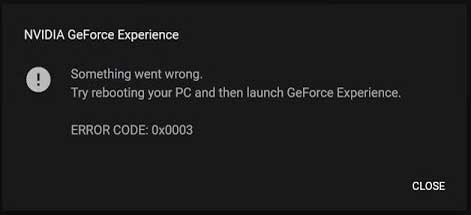 Some of the most common reasons are as the following:
Interference of Windows update with the GPU driver
Glitched Network adapter
Corrupted Nvidia driver
Not working Nvidia Services
Nvidia Telemetry interaction issue
In fact some of these methods could be used as a solution to fix the similar error code 0x0001 as well.
NVIDIA Experience error code 0x0003 fixes:
Install GeForce Experience (latest version)
If you haven't installed GeForce Experience yet you should consider using this useful tool.
You could download the latest version from https://www.nvidia.com/en-us/geforce/geforce-experience.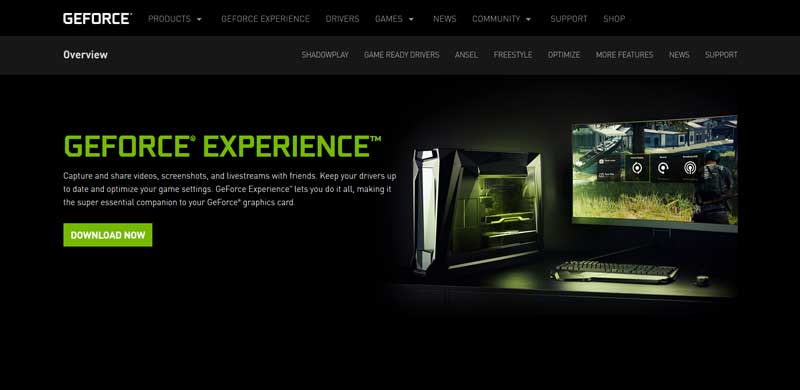 This software provides game settings optimization, keeping drivers up to date and enabling you to share livestreams, screenshots and videos with your friends.
But if you already have this program installed on your system, maybe it's the old version. That could possibly be the reason for encountering the error code 0x0003.
So, before trying to install the latest version just visit the 'Program and Features' on your Windows. Then, find the software and uninstall it.
Now, you're ready to install the latest version just downloaded from the mentioned resource from Nvidia website.
For some PCs with Nvidia GeForce error code 0x0003 – or the similar one 0x0001 -, this method could solve the issue when something goes wrong.
Manually install the latest graphics driver
A corrupted GPU driver could sometimes be the reason behind many errors occurred in Windows or games which are related to graphic cards.
In fact, trying to manually install the latest driver for graphics card is really easy and the issue has been solved for many users after completing the task.
Here are the steps:
First you need to go the windows where you could uninstall or change programs in Windows – or 'Programs and Features in Windows 10. It could be done through typing the "appwiz.cpl" in the Run dialog box (try to open it up by pressing Windows key and R on your keyboard).
In the next screen shown, try to find every item related to Nvidia GeForce and remove the drivers from your system by following the steps displayed on the window.
Restart your PC after uninstalling all Nvidia products from your computer.
Visit https://www.nvidia.com/Download/index.aspx?lang=en-us after your system started again, and choose language, operating system, GPU model, series, etc. from the webpage to search and download the needed driver for your GPU.
Check out if this method has resolved the 0x0001 or 0x0003 error after downloading and installing the latest Nvidia graphics driver on your PC.
Reset the network adapter
Sometimes a wrong configuration for network adapter could cause the GeForce error code 0x0003. So, going back to the default settings for it might solve the error 0x0003.
You might have heard about this process as 'comms reinstall' or 'Winsock reset' in more technical articles.
In order to do the network adapter reset, follow these steps:
Access Command prompt by typing 'cmd' in the Run dialog box after opening it and then pressing Ctrl+Shift+Enter.
Remember to give Admin privileges by clicking Yes, when you're asked by 'User Account Control' or UAC.
To reset your network adapter driver enter the command below in the Command prompt:
netsh winsock reset
Now, restart your computer after processing of the command has been successfully finished.
When the next system startup is completed, see if the GeForce error code has been resolved.
Create a new user account
Although this technique might look simple, but in many situations this could be a great fix for issues such as GeForce error code 0x0003.
But be sure to just do it after all drivers and applications belonging to Nvidia have been deleted from your system. You could do this task by following the steps discussed earlier in this tutorial.
So, if the system is ready just create a new user account on your Windows.
This could be done by accessing the right window from Start>Settings>Accounts>Add someone else to this PC on Windows.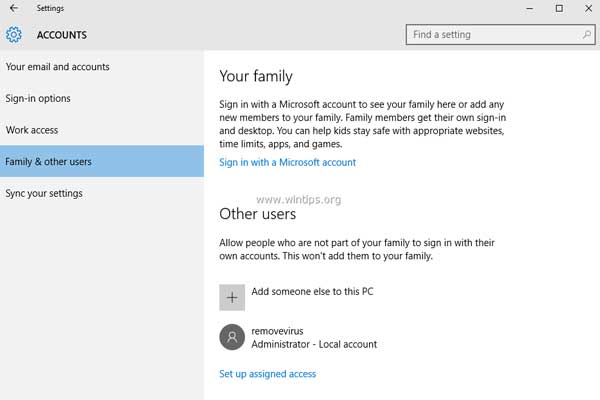 Just don't forget to give administrative privileges when creating the new account in order to solve the error code 0x0003.