How to Fix Apple TV Remote Not Working
Apple TV is an excellent method available for you to get all your entertainment requirements catered at home. However, we often see how people who use Apple TV end up with issues related to their remote controllers.
That's why we thought of providing them with a helping hand on how to overcome the most common issues that they get in Apple TV remotes.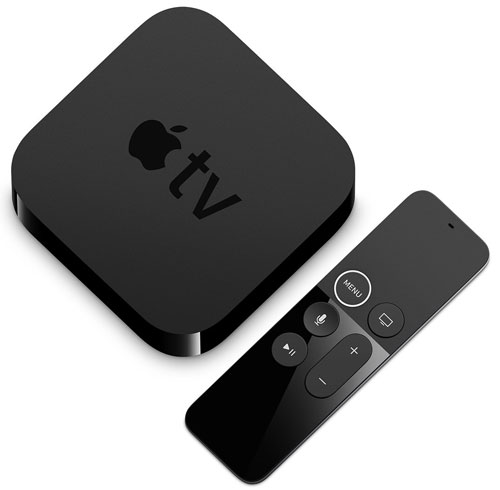 When you take a look at the Apple TV remotes, you will notice that there are two versions. You can find the traditional white colored Apple TV remote and the new Siri based Apple TV remote, which comes with voice based controlling capabilities.
Both these remote controllers are sturdy. However, you might come across instances where they will fail to respond as you expect. To avoid frustration in such a situation, you should have a clear understanding on how to fix your non-working Apple TV remote.
Things you should do first
As the first thing, you need to check that batteries of your Apple TV remote are charged and functioning properly.
You should also see if there is anything that blocks the path in between the remote and Apple TV. It is important for the IR sensor in your remote to have a direct connection with the Apple TV in order to work.
You can also press any given button on your Apple TV remote and see what kind of a response that you can get from the light in Apple TV. If you notice that the light flashes for three times, you need to understand that your Apple TV is paired with another remote.
Things to do when you see that light flashes, but Apple TV doesn't respond:
You should first pair your remote controller with Apple TV. You can do this through settings.
In case if you have a Siri enabled Apple TV remote, you can think about resetting it. All you have to do is to press the Menu button and Volume Up button simultaneously. Then you will notice how the Apple TV remote is resetting. Once resetting is done, it will come back to the pairing mode.
You can also restart the Apple TV and check if problem persists. In order to restart Apple TV, you need to press the Menu button and hold it along with Down button for few seconds.
In some of the instances, you will notice that normal restart doesn't work. In such a situation, you need to unplug Apple TV from its power outlet and wait for around 10 seconds. Then you can plug it again and try to turn back on.
Some Apple TV users will notice an exclamation mark indicated on the triangle of Apple TV display. This happens when the light of Apple TV is not flashing. This indicates that the battery in Apple TV remote has drained. Hence, you need to think about getting the battery replaced.
When you notice that the Apple TV remote with Siri is not pairing with your device, you are encouraged to go ahead with a factory reset. You will need to use a USB cable for this. Once you find a USB cable, you can simply connect your Apple TV Remote to iTunes and get factory reset done.

How to deal with issues in your Apple TV remote with Siri?
The Apple TV remote that comes with Siri is more complicated and many users come across issues while they are using it.
One of the most common issues that people get is slow navigation speeds. On the other hand, you will also notice that there is no possibility for you to change sensitivity of the remote.
If your trackpad is too sensitive, you will be able to control the scrolling speed. It is set to medium by default.
You can access Settings, navigate to Remote and Devices and pick Choose Touch Surface Tracking. It will provide you with the chance to select Slow, Medium or Fast for the sensitivity. Once you pick the right sensitivity level, you will not have to struggle a lot, especially when you are entering letters via onscreen keyboard.

Final words
As you can see, fixing issues that would arise in your Apple TV Remote is relatively easy. You will be able to get the job done on your own. If any of these methods are not working, you are encouraged to take the Apple TV remote to an Apple Store or Apple's Genius Bar. You are never encouraged to attempt fixing the issue on your own.
If you attempt to fix it, you will end up with causing more damage and your Apple TV remote might not be repairable as well. Hence, it is always recommended for you to seek professional assistance.