How to Call/Text Anonymously (iPhone, Android, PC, Mac)
Many people might prefer to keep their anonymity when texting or calling someone. There are many methods available which let users keep their phone number private when making calls or sending text messages through anonymous calls and texts apps, websites or other techniques.
Make anonymous calls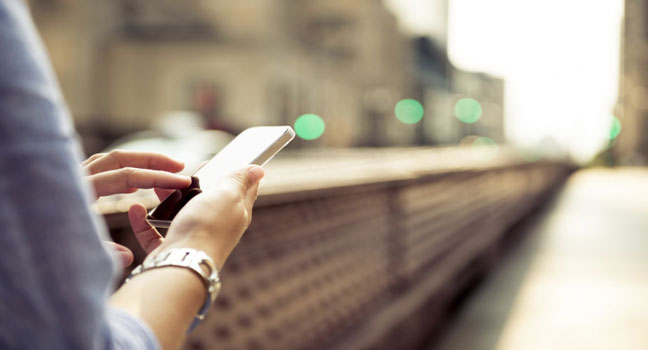 For making anonymous calls, both computer and phone (landline or cell phone) could be used.
Computer (PC & Mac OS X)
There are lots of services and websites on the Internet which provides phone calls to users – sometimes for free. So, as a method to keep a phone number private while calling, many people use one of these online services.
Skype – a popular application which is used across the world for mainly video chat. But there are other powerful aspects to this application as well such as digital documents exchange, text messaging and voice call services.
Google Voice – everyone with a Google account, a speaker and microphone – which most laptops come equipped with – could use Google Voice in order to have another phone number for free and receive and make phone calls.
PopTox – making a free anonymous call with PopTox is very easy: visit the website with any web browser (although when we tested it said only Chrome and Opera browsers are supported) and dial the phone number through the dial pad shown on the screen. That's it! No plug-ins, apps or even payment is required. 
IEvaphone – another Internet phone call service, just like PopTox, which lets users make international phone calls – mostly for free. Depending on the destination phone number, each user have a 'free minutes' limit which determines the maximum call duration. Of course, using this service, phone calls would be anonymous since the caller ID of the receiver's phone would show this service's phone number. 
Please note that the above applications and services could be used for making anonymous calls for both land line and cell phone numbers.
Also, all above services could be accessed with Android and iOS mobile devices through separate apps or mobile browser directly.
Although most of them are claimed to be free, see each service's prices and rates to learn more.
Phone (Android, iPhone & Windows Phone)
Calling someone or somewhere without revealing our number could be done in several ways:
General method: no matter what the phone's OS is, or phone service provider, if a '*67' prefix would be dialed before calling the number, the caller ID for this outgoing call would be blocked. Please note that using this method the called number should be in international format beginning with country code.
If the above method doesn't work for any reason, the following methods could be used on each mobile platform to make outgoing phone calls private. Please note that the effectiveness of these method depends on the phone service providers or other restrictions or rules set by countries/states.
Android: the caller ID settings for Android phones could be accessed through "Call Settings – Additional Call Settings" from the Phone Settings options.
iPhone: iOS powered devices such as iPhone and iPad let users decide if they want their phone numbers be masked for outgoing calls. This feature which is named "Show My Caller ID" could be found from "Settings > Phone".
Windows Phone: Just like Android and iOS, Windows Phone users could also turn on/off the caller ID feature by accessing the feature through "Phone Settings" on their mobile devices.
There are also some anonymous calling/virtual phone number apps available for Android and iOS such as Pinger TextFree, Line2 and Sideline.
Send anonymous text messages
Text messages, SMS, or even MMS could be sent anonymously via different methods using text messaging websites, apps and email.
Here we discuss each method: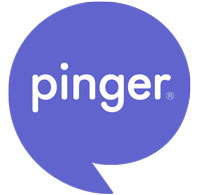 Websites & apps
Pinger – Pinger is a very famous web application for making private or anonymous text messaging – and even phone calling – possible. Users need to register with the website before using it. It also has mobile apps for iOS and Android.
TextNow – Another online service which allows users to send anonymous texts for free is TextNow. Signing up is free which makes users able to gain a free phone number to send messages and even make calls. There are also apps available for Windows Phone, Android and iOS devices.
Burner – It's an app for users which care more for their privacy when calling and texting or just want to be anonymous when connecting with other people. Numbers are provided to users in any area code which also let users receive texts, calls and voicemails. And anytime they like, users could burn their number causing anyone calling them hear an "out of service" message.
There are also many other websites which let users send text messages with no sign up hassles and cost of course. Some of these websites include: Globofone, TextEm and TextPort.
Email
Using email accounts to send anonymous text messages to any phone number is very easy. Here are the required steps:
Grab a temporary (or disposable) email address from many providers on the web such as Mailinator, Guerrilla Mail or YOPmail.
Use carrier lookup services such as Twilio or CarrierLookup to find out the carrier of the destination cell phone number.
Simply compose an email message using the email account created in step one and fill in the "To:" field with the appropriate phone number email format using the below templates.
Recipient SMS/MMS email address formats for different mobile carriers' phone numbers are as following: