How to Block No Caller ID Calls
Dealing with a No Caller ID situation is frustrating most of the time, so you must find a way to tackle this problem adequately and avoid any problems. Thankfully, even if you do end up with many No Caller ID calls, there are some ways you can deal with this kind of stuff, so all you need is to check that out and the results will be worth it in the end.
You could try the following methods with any smartphone such Android phones and tablets, iPhone and other iOS powered devices, and with different brands such as Samsung, HTC, Sony, etc.
Do not disturb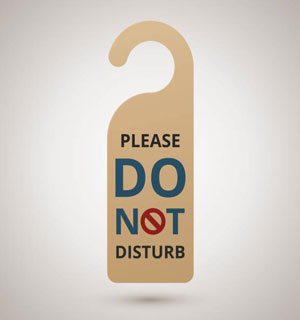 If you receive lots of No Caller ID calls, then one of the best options is to use the Do Not Disturb feature. You need to go to settings and then you can choose Do Not Disturb.
Here you can choose manual and then you can turn it on. Add the Allow Calls From, and then choose All Contacts. Simply put, if you receive calls from someone outside the address book, then you will silence calls. Obviously this includes the No Caller ID calls too.
At the network level
One thing to note here is that every network has different ways to block No Caller ID calls. That being said, you need to go to representatives or check various options in your account to stop that from happening.
Every carrier has its own way of handling things here, so you really have to figure out what approach works for you.
Once you do that it will be worth it, and that's exactly what you want to keep in mind in a situation like this. Sprint for example doesn't offer such a service, but AT&T, Verizon, Bright House and T Mobile do.
Do remember that this is a bit hard to perform this task on your own without the right guidance. Check the FAQ or ask the support teams from these carries to assist you with this problem. They will more often than not be very happy to assist.
Use contacts
You can also create a new contact named No Caller ID. Launch the Phone app, tap Contacts and then you can tap +, add only zeroes to the phone number and then tap done. Once you have the contact saved, you can block this caller.
It might seem like too much, but this is actually a great method that will help block unwanted calls. We encourage you to use this method because it's super reliable and extremely efficient, all while still bringing in great benefits and results for the most part.
As you can see, blocking the No Caller ID calls is not that hard. There are some simpler methods and more complex ones.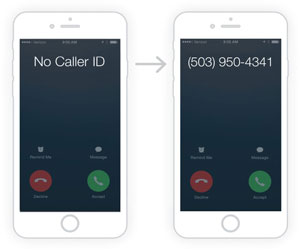 But in the end it's all about figuring out what works for you. Thankfully these 3 methods will be very good for everyone, and then you can pick and choose which one suits your needs the most.
It will totally be worth it in the end, so try to consider that and you will be fine for sure. If there are any issues, calling your carrier is the safest and best idea.
Also, there is a service which claims to unmask no caller ID calls. Some users might get positive results with the service. So you might give it a try as well: trapcall.
The service offers other features such as incoming calls recording, 'Live caller ID', blacklist options, automatic spam blocking and so on.