Top +10 CBR Readers (Android, iOS, Kindle, Mac, Win, Linux)
CBR (comic book reader) or CBZ files need special apps or software to be displayed on different devices. Here we chose some of the greatest comic book reader apps and programs for a variety of mobile and desktop devices.

– Android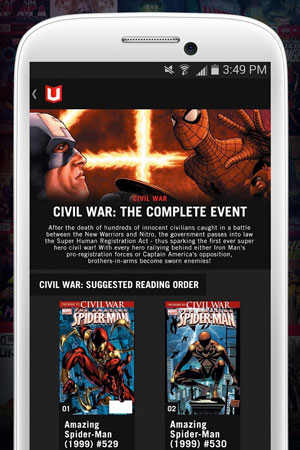 'Perfect Viewer' is the ideal choice for those just want to open CBR files on their Android tablets or cellphones without needing an integrated comic e-books store. Users are allowed to open JPEG, GIF and PDF files as well. Also installing the source plugin will enable them to open e-comic files from Dropbox, OneDrive or Google Drive.
And for comic fans with insatiable need for new titles regularly, we recommend 'Marvel Unlimited' app. The app itself is free but the subscription plans let users to be able to read more than 17,000 digital comics made by Marvel.
Users could also try these apps from Google Play for opening and reading comic file formats:
Comic Chameleon (free)
ComicRack (free)
Challenger Comics Viewer (free)
Comics by Comixology (free)
– iOS
There are tens of cool and great CBR apps for iOS devices such as iPhone and iPad. Many of these apps come with lots of useful features beyond just opening and displaying CBR and CBZ files.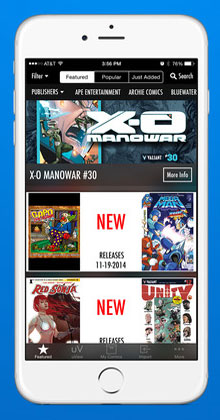 'Comics Plus' is one of these great apps. The app makes an excellent job at displaying comics on an iPad or iPhone. However, many users might find some of its options overcomplicated. Comics Plus provides cool features such as assisted panning, manga mode and turning page without losing the adjusted zoom.
Other great apps for reading comics on iPhone or iPad include:
ComicFlow (free)
Comic Reader! ($3.99)
SideBooks (free)
iComics ($1.99)
YACReader ($1.99)
Comic Zeal ($4.99)
These iOS apps could be downloaded from Apple iTunes Store.
– Kindle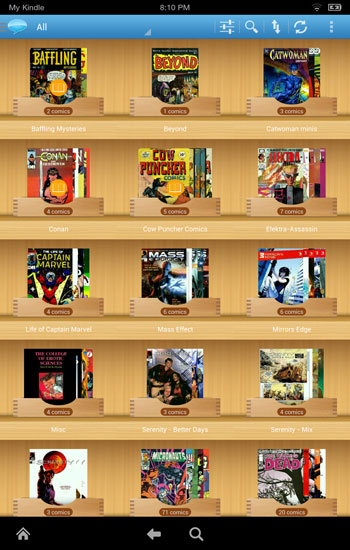 Kindle tablets (such as Kindle Fire or Kindle Paperwhite) are very popular these days. Other than reading books, they're used for watching movies, listening to music, checking out Facebook page, etc. But reading comics could get this tablet even more useful.
For comics files, there are several apps for Kindle tablet. The best one is 'Perfect Viewer' ($2.99), especially for those with lots of comic books to read. Other features provided by Perfect Viewer app is adjusting saturation/hue, adjusting image contrast & brightness, cutting off white border, and more.
Another great app for Kindle is 'ComiCat' ($2.99). Using this app it's very easy to open and read Manga on Kindle devices.
But if looking for a free Kindle app, Comics by comiXology is the recommended choice which is provided for free through Amazon website.
These comic book reading apps for Kindle could be downloaded from Amazon Appstore.
– Comic book reader software for desktop
MComix (Win & Linux)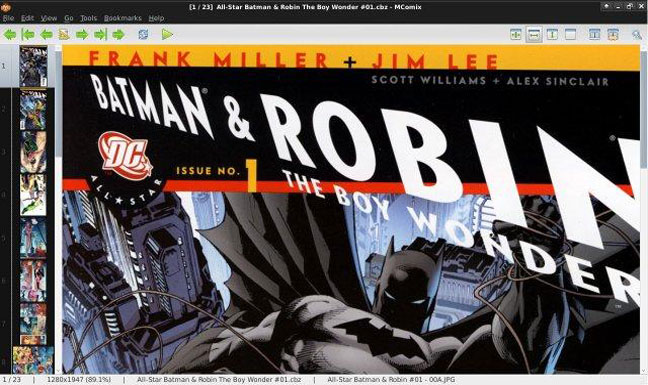 Based on the Comix project, Mcomix is a CBR program updated with stability improvements, bug fixes and a few new tricks. And all these are at a time when it has been a few years with no new development from Comix.
As an open-source, free and lightweight comic reader, MComix is very suitable to open .cbr files with its simple interface which has been designed to support sequential images very well. Some of the other formats supported by the application are PDF, LHA, CBT, CB7 and CBZ.
To install and run this reader software, a number of programs and libraries are necessary. These include Setuputils, PIL (Python Imaging Library) version 1.1.5 or above, GTK+ and PyGTK (version 2.14 or higher) and Python 2.5. Windows users could get all the software requirements from the all-in-one package made available from the download page.
Also please note that rar/unrar needs to be installed on the Linux system so that RAR/CBR archives could be opened by the software.
Users could download Mcomix from: https://sourceforge.net/projects/mcomix/files/latest/download
SimpleComic (Mac OS X)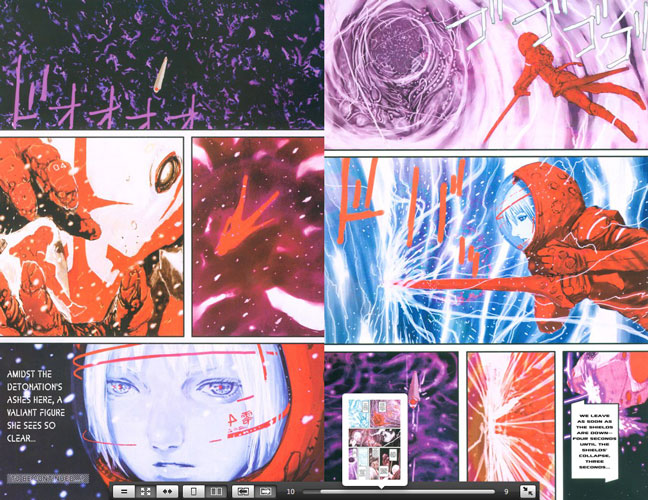 If you want an easy to use, lightweight and easy to install app to open comic books on Mac OS X then choose SimpleComic. The software is free and open-source. Comics could be viewed both as full-screen and windowed in the reader.
Other features include: text notes, translation notes, compatible with most archive formats for comic books, supporting 7z, RAR and ZIP archives, page capture, auto-save, quicklook, multiple sessions, page rotation, page scaling, page ordering, and more.
Users could download SimpleComic CBR reader for Mac from http://dancingtortoise.com/simplecomic