Top 6 Battery Saving Apps for Android
With so many apps installed on our Android devices and so many tasks and works done on them, anyone likes to have more battery life to do more with their gadget. It isn't always necessary to try expensive methods such as upgrading the smartphone with more powerful battery since there are numerous Android apps available (most of them free) to do the task for us.
Top apps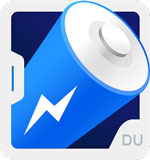 DU Battery Saver is one of the most downloaded apps in this category (with hundreds of millions of installations) which provides lots of power management and power charging options to Android users. The official app page on Google Play says it could give another 50% battery life to the device, which with so many features and options offered by the device seems quite possible.
The app comes with a few preset profiles for various situations such as home and work. Custom modes could also be created by users as they like.
DU Battery Saver has lots of features such as remaining battery time accurate estimation, Task Killer widget, Healthy Charge Stage Manager, One-Click Optimization, and more.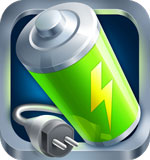 This free app claims to add up to 50% battery life by working on settings and apps which take the most power out of users' Android smartphones or tablets. The app is able to show users how long they could use their device in different situations such as Wi-Fi off or on, game playing, and so on. The 3 Stage Charging System of the app is a professional charging process which while preventing overcharge helps users use their battery in the most efficient way.
Other features and options include: local forecasts and weather notifications, smart charging tips, battery temperature, CPU management, brightness control, apps stopping when screen is off, Bluetooth/data/Wi-Fi toggles, and so on. Also the app supports 28 languages.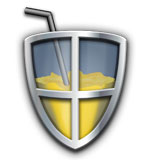 As a powerful app equipped with useful tools, JuiceDefender transparently and automatically do the management of items which drains lots of power juice, such as Wi-Fi and 3G/4G connections. Using the app's intuitive and clean interface, it's not a difficult task to customize it completely. Battery life improvement is done automatically after the app is configured.
JuiceDefender enables users to auto-toggle Wi-Fi (location-based), disable or enable certain apps connectivity, schedule regular synchronization events, control power consumption, etc.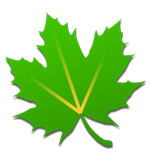 Another great app for battery life extension is Greenify which instead of stopping the apps, makes them go to hibernation mode to save energy. The app finds the items which use the most battery charge and then users could pick the one they want to be hibernated. Of course, important apps such as instant messaging and alarm clock apps shouldn't be put into sleep otherwise they don't work as expected.
To provide even more power-saving options, the app offers a feature called Aggressive Doze. This feature activates the Doze Mode (a feature working on Android 6.0 and higher stopping all apps background behaviors) on the device after several minutes of being idle.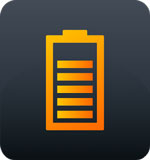 Avast which is a famous security software company is the developer of this app which predicts the time to connect the Android device to the charger very accurately. The app easily let users manage items such as vibration, sync, display brightness and Wi-Fi. Users could also select between the preset profiles (Super-saving Emergency Mode, Night, Work and Home). Each profile could be set up to turn on automatically (based on Wi-Fi) or manually.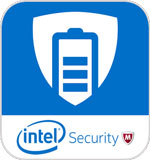 This great battery saver app by McAfee offers many features and options including battery usage monitor, call helper, auto extend, and battery saving recommendations. Also, to further boost battery life and performance, the app makes it possible to optimize CPU processes, battery and RAM with providing a quick boost button.