Episode App: Top Methods to Get Free Passes & Gems
The Episode app has captivated users worldwide with its immersive storytelling experience. Gems and passes are a valuable in-game currency that enables users to access premium choices and special scenes, enhancing the overall gameplay. However, acquiring gems and passes can be challenging without spending real money.
Here, we will explore legitimate methods to obtain free diamonds and passes in the Episode app, allowing you to fully enjoy the thrilling interactive stories without breaking the bank.
About Episode App
The Episode app is a mobile-based storytelling platform that allows users to become a part of interactive stories.
The app revolutionizes the concept of storytelling by offering users a dynamic and immersive experience. With a vast library of stories spanning diverse genres, readers can engage with interactive narratives tailored to their interests.
Catering to a diverse audience, the app comes with stories spanning various genres, making it desirable to different preferences and interests.
What are gems and passes in Episode App?
Gems (or diamonds) are one of the primary in-game currencies in the Episode app. They hold significant value as they enable users to access premium choices within stories.
These premium choices often lead to exclusive scenes, special interactions with characters, and unique story branches. Unlike standard choices that can be made without any cost, premium choices require spending gems to unlock them.
Passes are another critical in-game currency in the Episode app, and they play a pivotal role in allowing users to progress through stories.
Each time a user starts a new episode, they spend one pass. Once all passes are used up, the reader must wait for a certain period (usually a few hours) for the passes to regenerate or purchase additional passes to continue reading.
Here are top ways to collect free gems and passes in the app:
1) Daily Rewards and Challenges
The Episode app offers daily rewards to its users for simply logging in each day. These daily rewards often include free gems and passes, among other bonuses.
By consistently opening the app and claiming your daily reward, you'll slowly accumulate free diamonds over time.
Additionally, engaging in various in-app challenges and objectives can also yield extra gems as rewards.
2) Completing Stories and Episodes
A straightforward way to earn free gems is by fully engaging with the app's content. As you read and complete episodes within various stories, you'll receive free passes and gems as a token of your progress.
The more episodes you read, the more diamonds you'll accumulate, allowing you to access premium choices in your favorite stories.
3) Share Your Stories
If you're an aspiring writer and enjoy creating your own stories in the Episode app, you have the opportunity to earn free gems through the Writer's Portal.
When you publish your stories, you can participate in the Writer Payments Program. Based on the number of reads your stories receive, you'll be eligible to earn gems as well as other rewards.
4) Watch Advertisements
The Episode app provides users with an option to watch short advertisements in exchange for free gems and passes.
When you're low on gems and looking to access premium choices or special scenes, take advantage of the "Watch Ad" option.
It's good to note that users could only watch a limited number of ads each day.
5) Refer-a-Friend Program
Similar to earning free passes and diamonds, the Episode app also has a refer-a-friend program for obtaining gems.
By inviting your friends to join Episode using your unique referral code, and when they read a certain number of episodes, both you and your friend will receive free gems. It's an excellent way to not only earn gems but also introduce your friends to the interactive world of Episode.
6) Participate in Social Media Contests and Events
Episode occasionally runs social media contests and events that reward participants with free gems.
By actively engaging in these contests and events on platforms like Instagram, Twitter, or Facebook, you can increase your chances of winning gems as prizes.
Follow Episode's official social media accounts to stay updated on upcoming contests and events.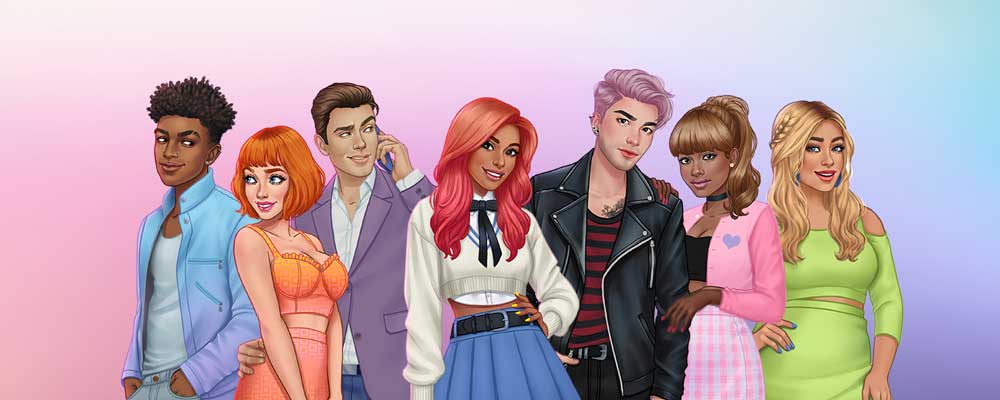 7) Connect with Facebook
Linking your Episode account with your Facebook profile can provide additional benefits.
Sometimes, the app rewards users with free passes and diamonds for connecting their accounts or participating in Facebook events related to Episode.
8) Check for Special Promotions
Occasionally, Episode runs special promotions, events, or partnerships that offer free passes and diamonds to users.
Stay updated with the app's news section, official website, and social media channels to be aware of any ongoing or upcoming events that might help you earn extra resources.
Conclusion
While the Episode app operates on a freemium model, there are various legitimate ways to obtain free passes and gems to enhance your interactive storytelling experience. By taking advantage of daily rewards, completing stories, watching ads, participating in contests and giveaways, referring friends, connecting with Facebook, and keeping an eye out for special promotions, you can enjoy your favorite stories without spending real money.
Remember to enjoy the exciting narratives offered by Episode while being mindful of the resources at your disposal, ensuring an immersive and enjoyable experience without straining your budget.