7 Best Virtual Reality (VR) Apps for Android
VR – or virtual reality – apps are quite popular among Android smartphone owners. They can help people to get immersive experiences out of the mobile apps that they use. Here is a list of seven of the most prominent VR apps that are available for Android as of now.
If you are looking forward to find the best virtual reality apps to take your VR viewing experience to the next level, you must go through this list and pick an app out of them.
1) Netflix VR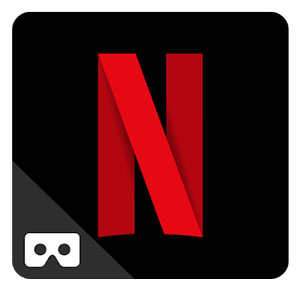 Netflix VR is one of the most popular VR apps that you can find in the entertainment category. As you already know, Netflix is one of the most popular content streaming providers. They introduced Netflix VR quite some time ago.
Along with the help of Netflix VR, you have the ability to enjoy virtual reality content of your favorite movies and TV shows via popular VR headsets such as Cardboard, Daydream and Oculus.
However, it is also important to keep in mind that Netflix is not providing any VR content as of now.
However, you will be able to go through the complete Netflix catalog with the help of it. You can expect new VR content to come up in the future.
2) VR Thrills: Roller Coaster 360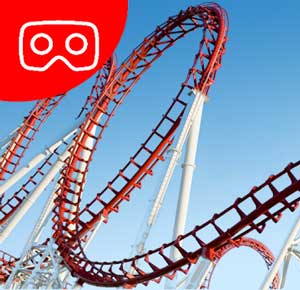 Roller Coaster 360 can provide a thrilling experience to you with the help of your Android device.
It can simulate the experience that you will get while you are riding on a roller coaster. However, you will be able to get that experience indoors along with the assistance of your Android smartphone.
Roller Coaster 360 is more of a game. You will have to go through a series of challenges while playing the game as well. It is quite popular among the Android smartphone owners, with more than 10 million downloads.
3) Minos Starfighter VR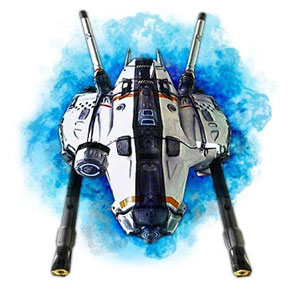 VR technology can provide you with a futuristic gaming experience as well. If you want to grab that experience, you must take a look at Minos Starfighter VR. Once you install this app, you will be able to become a space fighter pilot.
Then you will be provided with the responsibility of battling against numerous enemies, who come from various space environments. This game is capable of providing the best graphics experience to you.
Hence, you should download Minos Starfighter VR and play it with your VR headset.
4) InCell VR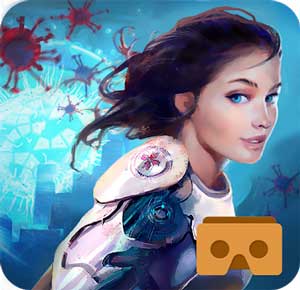 InCell VR is an Android game, which has been able to take VR gaming to a whole new level. It is important to note that this is an educational themed game available for the kids.
In fact, your kid can play InCell VR game and learn more about the human body. Even adults who are keen to explore human body can go through it.
The great thing about this game is that even users without a headset – such as Cardboard or other sets – could enjoy it as well.
The interactive learning experience will convince the facts to you in an effective manner. It is fun to explore the human body and learn more about it along with the help of InCell VR.
5) New York Times VR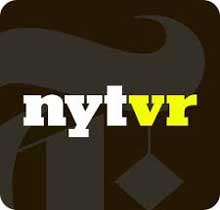 If you are looking for an interesting way to enjoy news, you should be downloading New York Times VR app to your Android smartphone.
This can provide an immersive experience to you while you are enjoying news. You will see how this app is getting updated on a daily basis with new VR videos.
Duration of the videos uploaded to New York Times VR app range from 30 seconds to few minutes. You can pick interesting news videos and enjoy them via the virtual reality headset.
Moreover, there is a possibility to play the videos directly through your special headset as well.
6) Fulldive VR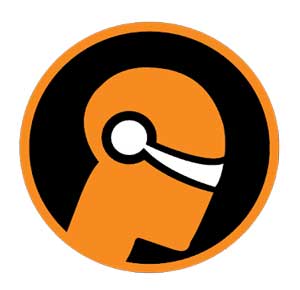 Fulldive VR is one of the most comprehensive VR apps available out there to consider. That's because this app is providing you with a variety of content, which ranges from photo storage to web browsing.
You will also be able to notice how a large number of VR compatible Android apps are available within Fulldive VR.
You have the freedom to go through them and install. On the other hand, you can take VR videos and photos with Fulldive VR app's camera.
One of the most interesting features about Fulldive VR is that it can help you to enjoy millions of videos that are available on YouTube in VR.
7) Google Expeditions
Expeditions is another VR app for Android designed for the use of kids. You will be able to help the child to go on expeditions across the world with the help of Expeditions.
While going on expeditions, your child can learn many new things. You will also notice how Expeditions app is providing the ability to share the trips with other users who are using.
Hence, Google Expeditions VR app can even be used to go ahead with small classroom group tours and enjoy them.