6 Apps for Focus, Concentration and Planning Your Studies
Students are overloaded. That's the fact that people refused to acknowledge for far too long, and students tried to cope with their issues the best they could – for instance, by skipping classes and downloading academic papers from the internet.
Fortunately for the new generation, there are better ways now: today's students can order custom essay writing on EssayPro, get the much-needed tutoring help online, or simply use one of the multiple MOOCs.
There are also effective apps now that can help students stay focused and get more organized to boost productivity. In this article, you'll find a selection of such apps, chosen for their high popularity and availability.
Planning & Time-Management
Planning is key if you want to always be on time, stick to the deadlines and manage to do everything you need and more. So, if you're used to leading a chaotic lifestyle, student years are going to be tough – unless you change your ways.
But you don't have to do it alone. Here are some of the most popular and effective planning apps that will help you on your way to being a better-organized person.
1. Trello
Trello is one of the best-known cross-platform apps out there. One of the reasons for its immense popularity is that it's very convenient, and has lots of great functions even in its basic free version.
All you need to start using it is to register (the process is also very simple) – and voila! You have access to multiple planning boards where you can plan tasks and deadlines (and easily adjust them if needed), set reminders, add collaborators, and more! Plus it's also available on all devices, so you can synchronize all your gadgets and never miss a notification.
Platform: iOs, Android, web
Price: free, $12,50 (for business)
2. MyHomework Student Planner
This app was designed specifically for students, so it has all the functions a typical student might need. Basically, it's a kind of a digital student notebook, but on a far more advanced level, as here you can prioritize tasks, set reminders, and have full command of not just your schoolwork but also your daily routine.
MyHomework is perfect for both high-school and college or university students, and there's obviously a reason why it's been so popular over the years!
Platform: iOS, Android, web, Kindle
Price: free, 4,99 per year (ad-free)
3. iStudiez
IStudiez is yet another app designed for students of all levels. Despite being called "legendary", it's less available than other popular task planners like Trello, Todoist, or even myHomework. However, its ratings are wonderful, and it has lots of useful functions that you won't get in general-purpose apps.
For example, you can simultaneously keep track of your classes, arrange assignments, enter your grades and even calculate GPA. The downside is, you need to pay for a pro version to get the full functionality. And the app is also temporarily unavailable on Android devices.
Platform: iOS, MacOS, Windows, Android (currently unavailable)
Price: free, $2,99 (mobile), 9,99 (desktop)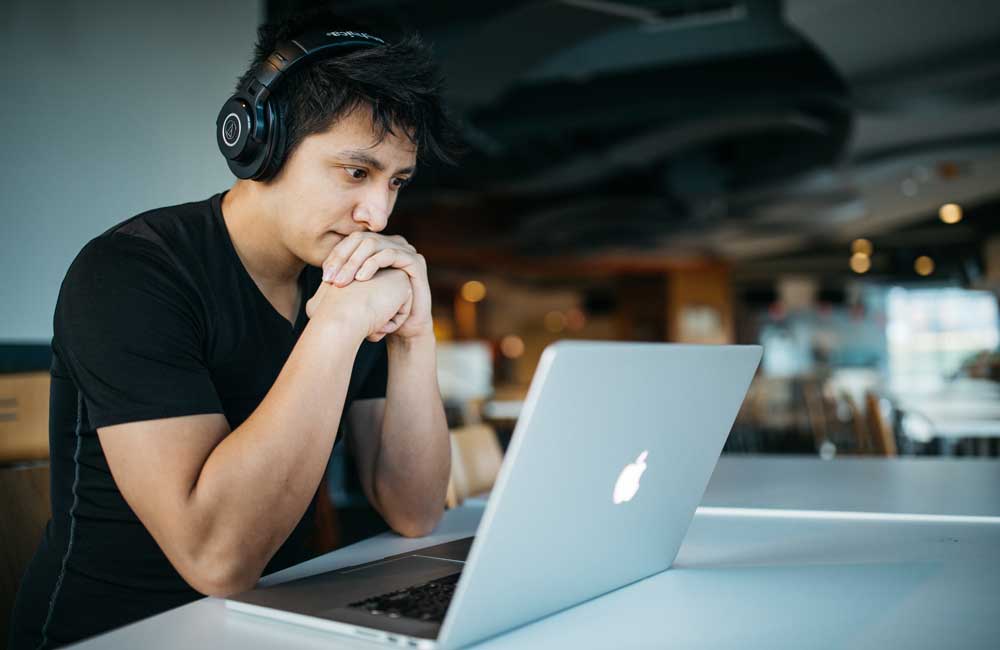 Focus & Concentration
Staying focused while doing academic assignments is no less important than organizing your time properly. Because, obviously, if you spend hours on end procrastinating, no advanced planning in the world will make you adhere to deadlines!
Luckily, there are also plenty of apps that can help you raise productivity and stay concentrated when you need it. Here are some of the most popular ones.
4. Forest
This super-simple app utilizes the gamification principle: you plant a tree and watch it grow, but only while you're staying focused and keeping away from your phone. Once you give in to the temptation, your tree dies. However, if you manage to stay focused during the whole session, it grows fully. In the next session, you plant another tree.
The goal is to grow a big forest, and this task is only achievable if you learn to concentrate on your tasks. Also, it may help to know that your efforts can make a positive impact on real-life forests as the app team uses the game coins you earn to plant actual trees. Isn't it nice?
Platform: Platform: iOs, Android, web (Firefox extension)
Price: $1,99
5. Focus To-Do
This highly popular focusing app also has the same element of gamification, but growing virtual trees to stay focused is only a small part of its functionality. There's also a lot more to it: task planning, prioritizing, setting deadlines, and more.
There's also an integrated Pomodoro timer here, and a special function that provides an overview of your productivity at the end of each session. So, it's possible to not just use it to increase productivity but also to analyze your results.
Platform: iOS, Android, macOS, Windows
Price: free (basic), $2,99 (monthly), $8,99 (lifetime license)
6. Focus@Will
Have you noticed that certain music can help you be more productive if you listen to it while doing your homework? Well, it's not an accident, as scientists have proved that the right music can boost productivity by 200-400%!
But choosing the right music is not always an easy task. If you need some help with this, Focus@Will is the perfect app for you. It offers a wide range of musical channels for every task and mood while also considering multiple factors – your personality type, mental health status, etc. However, there's one drawback: this app is rather expensive.
Platform: iOs, Android, web
Price: from $69,99 per year, 30-day free trial
Wrapping Up
Technology is everyone's best friend when it comes to planning and productivity. So, don't hesitate to try our suggestions if you feel like you're having problems with either of the two. There are so many apps out there that you'll definitely find those that will eventually work for you!