4 Best Fake GPS Apps for Pokémon Go (iOS & Android)
These days, it's even possible to play a game like Pokémon Go without leaving your home. That's possible due to some useful fake GPS location/location spoofing apps for mobile devices. Here we review some of these apps for your Android and iPhone cellphones.

How GPS spoofing apps work
The process of how these apps spoof GPS in Pokémon Go – and other apps – is very much the same almost for all of them, although there are lots of fake GPS location apps available there for iPhone and Android.
For Android devices, in Developer Options, there is a feature called 'Mock Location API' which exists in all versions of Android with one little difference. In versions prior to Android 6.0, the feature change the location for all apps, whereas in the later versions the specific apps could be selected where you want to have the fake location.
For iOS devices the method is slightly different. The only method we've seen so far for changing the real location to some fake one is through using some programs which require to be installed on your computer, and be connected to your iOS mobile device.
Let's have a look at these Pokémon Go spoofing apps for Android and iPhone:
Android apps:
1) Fake GPS GO Location Spoofer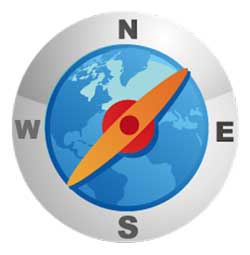 This is certainly one of the most popular apps in the market for changing location of your device.
This is the free version of the app with many useful features such as:
Share button for other apps' integration
Routes creation
Favorites and history
Update interval change
Although most Android versions should support the app, please pay attention that sometimes you have to root your device in order for this app to work properly and set a fake location on your device.
Also, high accuracy location positioning should be turned off while using this app. Otherwise, it might not work as you wish.
More features could be found on the paid version, including expert mode, GPX import and more route options, joystick operation, stops and gyms, and cooldown chart.
You could download the app from Google Play Store at https://play.google.com/store/apps/details?id=com.incorporateapps.fakegps.fre for Android devices.
2) Mock GPS with Joystick
This is one of the few GPS apps which actually work on Poke Go. Although many people believe that you should use it for shorter distances – such as 1KM or less – to avoid being banned by the game.
Anyway, these are some of the app's features:
Recents
Configurable
Joystick
Teleportation
This spoofing app for Android could be downloaded from https://play.google.com/store/apps/details?id=net.marlove.mockgps
iOS apps:
If you are worried about original settings or factory reset restrictions of your iPhone, then you could rest assured that the apps we present here for Pokémon Go location spoofing don't need iOS jailbreaking.
1) Dr.Fone – Virtual Location
In fact, Wondershare Dr.Fone is more than just a simple location spoofer. It's an excellent toolkit for your iPhone which could be used for many tasks such as data erasing, system repair, screen unlock, phone transfer and backup, data recovery and more.
On the other hand, using Dr.Fone Virtual Location feature, almost all location-based apps could be tricked. Even better, two or more spots could be selected to define a route in order to simulate an actual movement. And you're in control of the speed settings such as driving, cycling or walking speed.
In order to fake your location app in your iOS device, there are just 3 simple steps you need to follow:
Step 1. Install and run Wondershare Dr.Fone on your computer.
Step 2. Connect your iOS device (i.e. iPhone or iPad) to your system.
Step 3. Select 'Virtual Location' from the options and go for the 'Teleport Mode' on the map.
2) iMyFone AnyTo
Although this app or program is unknown to many people, but it does a great job for displaying a fake GPS location for Pokémon Go.
The steps to use iMyFone AnyTo for changing location on iOS devices are very easy.
In fact, there are many video tutorials on YouTube which could help you follow the simple instructions to easily play Pokemon Go and set your location any play you want without moving your actual physical location.
Here are the steps to install and run iMyFone AnyTo:
Step 1. Setup: you could visit imyfone.com website to download Anyto software. Once it is downloaded on your Mac or Windows computer, just click the 'Get Started' after launching the software. Then, using a USB cable, you need to connect your computer and iPad/iPhone.
Step 2. Teleport Mode: Now this is the essential step where you could change your GPS location on the map. There is a special button on the top right corner of the screen – after map is loaded – which is for 'Teleport Mode.'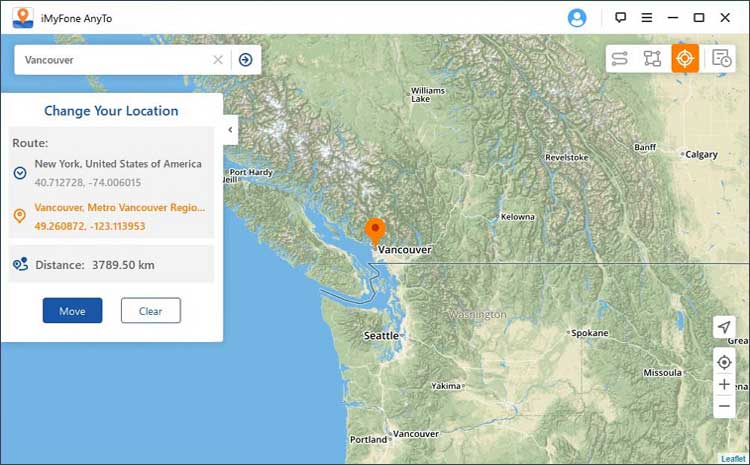 Step 3. Set an address: All you have to do now is just choose a location on the map where you'd like to be for Pokémon Go. The distance, coordinates and address of the new place will be showed on the screen after pinpointing the new place on the map. To instantly execute the location change just click on the 'Move' button.
Please note that these location spoofer apps would work on many other location-based apps and games as well, in addition to Pokémon Go. These include social platforms and AR games.
Important attention
Although these location spoofing apps work very well for many games and apps such as Pokémon Go, there are lots of ban reports for gamers using these cheating methods to fake their location. So, you should be careful when using these fake GPS apps – or even better perhaps, no using these apps at all when playing Pokémon Go.