7 Most Popular Software Testing Blogs
It is hard to keep being  ignorant of all the educational possibilities that the internet ensures us with. If there is a need to learn something or enrich the already mastered skills, current reality gives everything for the learning hunger to get satisfied.
The same thing happens with the desire to see what's new in the field of our expertise – there will be a community of like-minded people, who can provide with the latest updates in the area. Be you a neurosurgeon, Java engineer, or a nursery teacher there is enough legit information spread for every professional category in terms of complying with simple interest or enhancing the knowledge base just a bit ( or a lot – the sources permit).
Testing Blogs To Look Up
Trying to be in the know of what the world of software testing has to share in respect of testing updates and quality assurance trends, people may simply go online and get educated to the extent they are willing to. To make it easier to get to the well of knowledge, below are suggested quite worthy testing blogs where QA engineers alongside Java developers, Python and PHP talents, etc. will find bits ( or bytes) of knowledge.
1. Software Testing Help
Software Testing Help is quite a place to be. Being founded in 2006, it has proven itself to be quite a powerful tool in helping the software community. Software professional appreciate the resource for it being rich in various articles, testing tools, tutorials, free library, etc. IT specialists will definitely find useful information and a decent piece of advice when it comes to Software development and the latest trends for its efficiency achievement.
2. Software Testing Magazine
This blog finds itself on a popular shelf due to it being a free source of guidance where the IT specialist, QAs in particular, will find a lot of various articles, posts, reviews on popular books, interesting news, and of course materials on the latest tendencies in quality assurance. Software Testing Magazine bursts with solid facts on different angles that software testing is represented.
3. DZone
The DZone platform serves well different layers of IT infrastructure. Why do IT specialists appreciate this informative hub? Simply for its articles compilation, tendencies reports, cheat sheets to get through certain technology and division into 14 zones for better navigation through. Let's say there is an idea for the app to be developed, and one is not sure whether to hire a Javascript senior( reading through the article banishing the myths about Java) or go for the Kotlin specialist and see what benefits one might bring in. These questions might get profound answers on the platform as well.
4. Java Code Geeks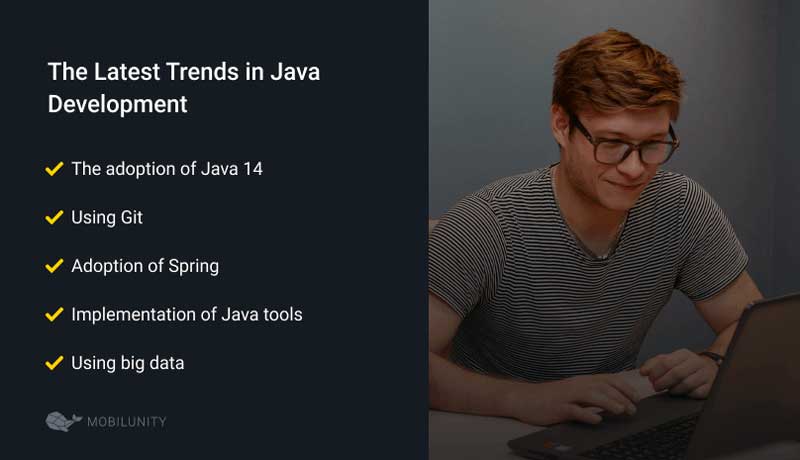 Source: Mobilunity
Even those in this community may pose a bit more interest for the Java developers providing quite a top JavaScript service for those who seek information, and cases-wise, quality assurance engineers will benefit from browsing around as well. This is so because the community of those, who reside on this website, gets to be generously presented with current news, coming from domain specialists, blog posts, workshops, reviews, and code snippets.
5. Google blog
This is an official source from the Google testing team that is generous with providing its audience with the latest testing strategies, preventive measures for code-nesting, and efficient test-writing.
6. Sticky Minds
Readdive has described this blog as one of the most progressive software testing blogs that are within reach for those seeking trustworthy and up-to-date information in the professional field of cloud computing, agile testing alongside the conversational platform for the users.
7. Readdive
Readdive's motto is "your daily dose of tech". This portal will come in handy for IT development, testing, management, and simply those who seek current news on what's happening in the world of technologies.
Relevance Of The Blogs
Honestly, when there is a community of those who are willing to share useful pieces of knowledge of current interest it is easier to get unstuck, to deal with that one annoying thing that's been bugging (no pun intended) one for quite a while. Also, it is quite convenient to keep up with tendencies and put a different stance on how further work has to be done. All of these might be referred to the blogs mentioned above. Their importance is conspicuous, and the value is formidable.
Source: Mobilunity
Such blogs, by the way, are not only useful for professional enhancement. They serve their purpose for the satisfaction of the job-seeking needs. Meaning, there is a chance, to come across some interesting job offer, or a chance to become a part of the dedicated development and testing team, like, for example, mobilunity.nl, or some other of that high-profile proficiency.
Conclusion
To have sources ( or several) of information that might back up the efficiency of your work being done seems to be quite an essential prerequisite for success in the professional realm. Testing requires its engineers to keep things under the radar so that they can find the most optimal solutions for the debugging experiences. Blogs are just one of the most proven ways to keep things tweaking, testing-wise.