Top Human Capital Management Solutions to Optimize Your Business Processes
When you think about all it takes to manage an organization, your head might start spinning. There is a need to manage employees and keep them working in the best possible conditions to make things run smoothly. That's where SAP SuccessFactors like human capital management (HCM) software can come in handy, helping to streamline workflows and increase efficiency across the board.
What Is HCM?
HCM branches out of human resources and acts as a standard set of practices. It helps organizations manage their team and creates ways to expand the employee base as well. The idea behind its creation was to help businesses soar, automating tedious tasks and freeing up employees for more interaction-based work.
What About HRMS?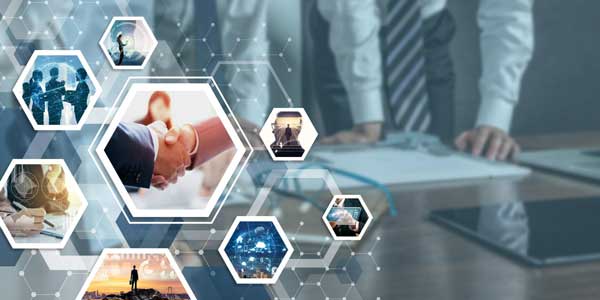 Human resources management system (HRMS) used to be the go-to technology for businesses. While it's still got a kick to it, it differs from HCM in a few ways.
One is that they focus on systematic ideas of HR and leave the employee out of the picture.
HCM, on the other hand, focuses on the individual and attempts to discover patterns in performance. Employers can analyze contracting, missed days at work, analytics, and more.
Top Human Capital Management Solutions
1. Infor
Infor is one of the best in the business when it comes to HCM. It offers robust solutions for the most complex work streams, pushing companies forward instead of holding them back. It's used by more than 68,000 organizations across the globe and is considered the leader for cloud software for business. From advanced analytics to in-depth, individualized reports, Infor offers something for every company, no matter the industry or size.
2. Sense HR
Sense HR IS a cloud-based human capital management (HCM) solution that offers a range of features to help businesses manage their employees' entire life cycle. Sense includes tools for recruitment, performance management, training and development, and employee engagement. It provides real-time insights into HR data, enabling businesses to make data-driven decisions. Sense also offers an intuitive user interface and is designed to be easy to use, making it a popular choice among businesses. Ultimately, the effectiveness of an HCM solution will depend on the specific needs of a business and how well the solution can meet those needs. Learn more about one of the most effective HR systems in UK to decide what's missing in your company's HR policy and practices.
3. Sage People
Safe People is an HR software that's expanding the workforce location. Taking things across the globe. It's designed to streamline workflows, even if they are halfway around the world. It has multi-cloud functions that help manage employees and keep everything organized, so HR doesn't have to. Over the last few years, it's become one of the top companies to offer HCM, rated as number one on Salesforce. In addition to advanced features, Sage People's out-of-the-box, fully configurated, automated tools allow businesses to run reports and keep up with employees like never before.
4. SAP SuccessFactors
SAP SuccessFactors is all about creating the best end-to-end experiences. The idea is to be more resilient when it comes to business, engaging workforces, and giving organizations the flexibility they need. One of the best things about SAP SuccessFactors is that the pricing is entirely flexible, allowing organizations to choose their best options to do business better. The configurations are numerous, and the additional features are diverse, helping create the advanced workflows that businesses of today need.
5. ADP WorkforceNow
ADP is one of the most renowned names in HCM. They have been around for decades, helping organizations reach their employee management goals. From hire to finding solutions for saving & investments, ADP has a bit of everything to offer companies of all sizes. They've been in the game for over 10 years, learning as they go and creating the best and most seamless experience for users and organizations. They have some of the highest integrations, creating reports that companies across the industry can use to take their management game up a notch.
Benefits of HCM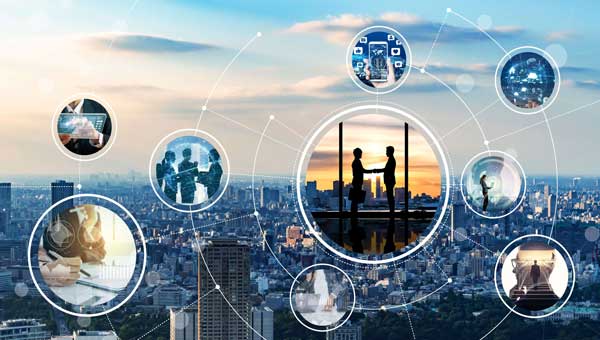 The key benefits of HCM come from the seamless recruitment and management of employees.
One of the great advantages of Maximo upgrades is that they could be done automatically. Also, performance and low cost are among other benefits which are provided by these services.
Some organizations employ thousands of individuals, needing some system that can make their experience fairer.
One of the significant factors from the employee standpoint is that HCM increases employee experience and encourages employees to work together.
What to Look for with HCM
When looking for an HCM software to incorporate into your business, look for key factors including:
User Interface
User experience, including ease of use
Recruitment
Evaluation of individual performance
HCM solutions are helping companies reach their goals when it comes to managing and staffing employees. If you haven't jumped on the bandwagon, you might want to try and see what HCM software can offer you. Keep things in line while keeping employees happy with a powerful HCM tool without bulky software.