Top 10 Tech Startups to Watch in 2015 (with 50 Employees or Less)
The following tech startups have been selected from Forbes' 'Americas Most Promising Companies' list for the year 2015. Almost all of them are new (the oldest ones are 6 years old.) and each of them employs less than 50 people at the time of writing this article.
1- SeatGeek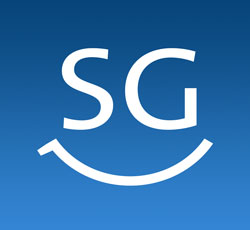 SeatGeek is a price forecasting service and ticket search engine for any live event (including theater, concerts, sports, etc.) taken place in the United States. The website analyzes more than sixty ticket marketplace such as TicketsNow, TicketNetwork and Razorgator, and collects the listings all in one place.
Users could find the lowest price for their favorite seats shown on an interactive map provided by the SeatGeek platform.
The startup launched in 2009, has totally received about $40M in funds, and has about 40 employees.
---
2- TripleLift

TripleLift startup found a solution for those annoying ads that keep blinking and distracting you from the main content until you click them or change the webpage. This native advertising platform provides integrated ads which contain the feel and look of every website they publish on.
Many famous brands are among TripleLift's clients such as Gap, Gucci, Puma, Nikon and Victoria's Secret.
TipleLift was founded in 2012 and has 36 employees. It has about $6M capital raising in its history.
---
3- Combatant Gentelmen

This new startup makes and sells suits, shirts, tuxedos and other menswear with high quality holding price tags of mostly under $300. Since Combatant Gentlemen uses no brick-and-mortar stores and delivers the products straight to consumers, the end-user would benefit the low prices.
Based in California, the company was founded in 2012. 26 employees work for Combatant Gentlemen which has received $10M in funds so far.
---
4- Rant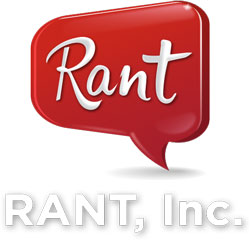 Focused on online media, Rant Inc. specializes in areas such as lifestyle and sports. Its properties and websites expand to areas such as cars, games, food, finance, fitness, etc. Some of them maybe familiar to you: rantsports.com, rantlifestyle.com, and rantstore.com.
Rant Inc. launched in 2010 and currently employs 23 persons, with a total number of $17M received in investing money.
---
5- Shoptiques

Shoptiques works as an online clothing hub which provides sales and listings from local stores and boutiques all over the world. This startup save customers lots of time and money by eliminating the need to giving visits to online or offline stores in order to find their favorite items.
Shoptiques was founded in 2012 in New York and 15 workers comprise its staff. To date, investors have given $2M to this business.
---
6- RocketDrop

The #10 in the Forbes' Most Promising Companies List is RocketDrop, a consumer electronics company providing wholesale services through its platform. Some of the products distributed by RockedDrop include: Apple iPhone, Microsoft Surface, Xbox, Sony PlayStation, ect.
The company launched in 2010 in New Hampshire, and 15 employees work for it.
---
7- Emailage Corp

This IT software startup helps other businesses by offering email related services including: detecting email scams, email fraud risk assessment, email verification and so on. This B2B company take use of advanced technologies to provide its innovative and internet based solutions.
Founded in 2012, Emailage has a staff of only 14 people, but has managed to receive about $4M in funding so far.
---
8- Early Upgrade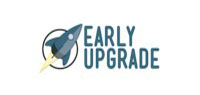 While Early Upgrade introduces itself on the CrunchBase website as the best cell phone recommerce platform, the company's solutions include refurbished and used electronics especially cell phones. Even recently, Early Upgrade has had its products listed in Ebay, Amazon, and other online stores.
This tech startup founders hope to launch their buying platform website in 2015.
Early Upgrade started working in 2009 and has 14 employees.
---
9- GovSmart

GovSmart focuses on offering the government IT solutions and products including unified communications, cyber security, big data and cloud solutions, etc. Among their partners you could find well-known brands such as Microsoft, HP, Panasonic, Dell, Adobe, Cisco, and so on.
Having only 14 people as staff, GovSmart launched in 2009 in Virginia.
---
10- Panjo
This e-commerce services startup lets hobby, sport and auto enthusiasts connect and sell and buy their items on the marketplace provided by Panjo. The company's headquarters is in Santa Monica and ranked #7 in the Forbes' list.
Panjo started to work in 2013 and has only ten employees working for it. Many investors have given about $2M in fundings to this company so far.