TeamSnap Pricing Plans & Review
TeamSnap is a sports team management software, which has been able to revolutionize the way how competitive, recreational and youth sports blend into the 21st Century. In fact, TeamSnap can help you organize sports teams according to your preferences.
More than 10 million administrators, coaches, parents and players tend to use TeamSnap in order to sign up, communicate, schedule and coordinate all aspects in the team.
Features
TeamSnap comes along with a range of impressive features. Here's a list of the most prominent features out of them which also could be found at https://www.teamsnap.com.
Team management
Team management is the most powerful feature that comes with TeamSnap. You can easily manage the schedules of your team with it.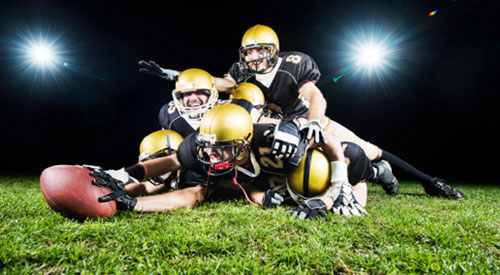 You don't need to get hold of a guidebook as a coach to direct a team with TeamSnap.
It can provide you with all the features and you just need to use them and schedule your team.
On TeamSnap, you can also update and edit the event details, such as arrival time, date, and location, opponent and game results.
You can view the schedule in a calendar or as a list of items. When you are using TeamSnap, you can also coordinate many other events, such as team building and fundraising.
Roster management
Once you start using TeamSnap, you don't need to go through the hassle associated with handing out paper rosters along with contact information.
It can help you to get all your work done within the platform. You can also provide parents with the chance to upload the profiles of their children.
Parents can update a variety of details, such as position, jersey number and contact information. This can help you save a lot of time at the end of the day.
With the roster management feature, you will be able to link players with their photos as well. Then you can go ahead and customize categories on your own, which are specific to the team.
Communication management
In order to make your team effective, you need to make sure that you keep everyone in the loop. That's where TeamSnap can provide a great assistance to you with.
Via TeamSnap, you get multiple methods to communicate with the team players. You will find it as an easy task to maintain communications at all times. Communications between players, other coaches and parents can be taken into one platform with the help of TeamSnap.
TeamSnap can provide you with the chance to send out messages in three different ways. You can send text messages, emails and private messages through the platform. In addition to that, you will also be provided with a real time live chatting feature. It can help you give live scores and updates. Moreover, coaches can use this feature to communicate urgent information to parents.
There's a comprehensive file sharing feature available in TeamSnap as well. Therefore, coaches can think about using it to share policies, documents and agendas with parents and players.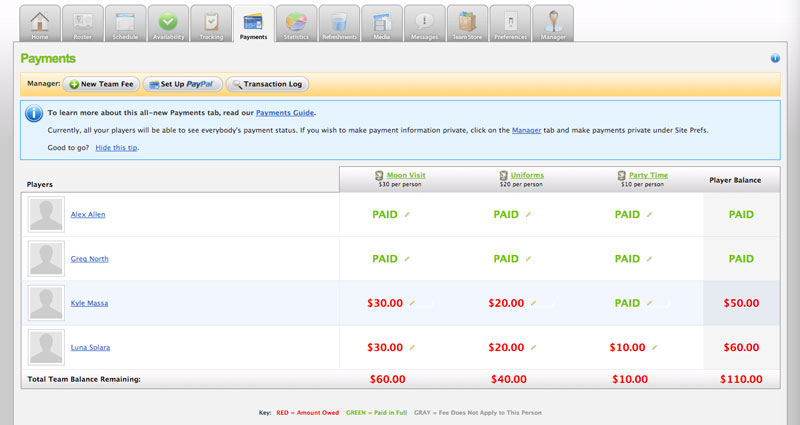 Money management
TeamSnap can also provide impressive money management capabilities. In fact, you can take all team finances into TeamSnap and manage them in an effective manner.
As a result, you don't need to worry about dealing with checks. Most importantly, you can make sure that you don't lose money in your pockets.
Payments can be done through TeamSnap, with the assistance of PayPal. You will also be provided with a convenient interface, which will tell you who has paid and who still owes money.
Mobile apps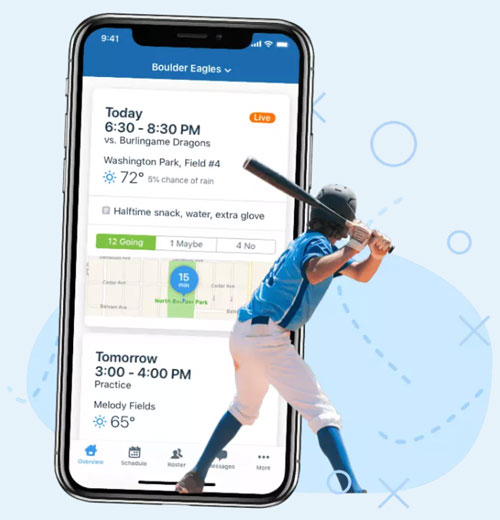 This great sports team management solutions also offers mobile apps for photo sharing, payment collection, assignments, scheduling, communication and much more.
The app could be downloaded through Google Play Store or Apple App Store for iOS and Android devices.
Pricing plans
There are two main pricing plans categories for TeamSnap app: 'Teams' and 'Clubs & Leagues.'
The 'Team' plans include Free, Basic, Premium and Ultra. The Free plan could be used for rosters containing up to 15 members, but no storage space is provided for photos, files, etc.
The Basic plan costs about $10 per team providing storage space of 500mb. Also, the roster in this plan could have up to 30 members. Extra features compared to the Free plan include real-time game sharing, email reminders and mobile alerts.
Other two plans offer more features and capacity.
Also, users interested in gaining information about 'Clubs & Leagues' plans could visit the official website at https://www.teamsnap.com/pricing/organizations.
Pros
TeamSnap is extremely easy to use. The features are helpful for all users to make their day to day lives easy.
Everything related to team management can be taken to a single platform with TeamSnap.
Coaches, parents and players can streamline their communications within TeamSnap. Hence, it is possible to make sure that no information is lose.
Document sharing can be done via the app. All the documents are saved within the app for future reference as well.
TeamSnap can help finance management in a team. This can help everyone to manage payments and money effectively.
Cons
Free version of TeamSnap is stripped. You will have to pay for the full version with all premium features.
Conclusion
To summarize, TeamSnap is an excellent tool, which you can use to take team management to the next level.
Managers and coaches can get their lives easy and save a lot of time while using TeamSnap. On the other hand, players and their parents will be able to use the software and get important information and have a clear overview of schedules.
TeamSnap provides a comprehensive solution for managing grassroots sports teams. Hence, there is no need to look for an alternative solution or any extra tools. TeamSnap can provide you with everything you need to proceed with team management.