iMazing Review (Windows & Mac OS X)
For those looking for an iTunes alternative, iMazing software is one of the best solutions available on the market. As a user-friendly and powerful iOS device manager, iMazing could be used to back up iPhone and iPad, save and transfer files, messages, photos, etc. between phone and computer and for lots of other useful tasks and options.
Here are some of the features of iMazing:
Backup extractor & browser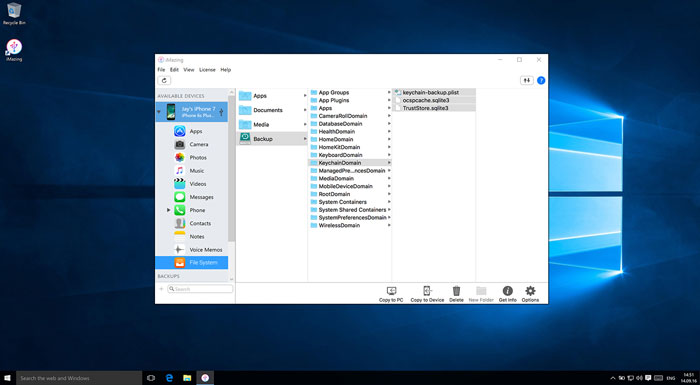 Using PC or Mac computers, users could easily explore and manage iTunes backup files on the system. The powerful file browser of iMazing enables you to navigate and browse the iTunes backup's file system and data.
iMazing makes it possible to preview files from the application. App data could be recovered and restored to the device. Also, with an easy drag and drop, entire folders could be copied.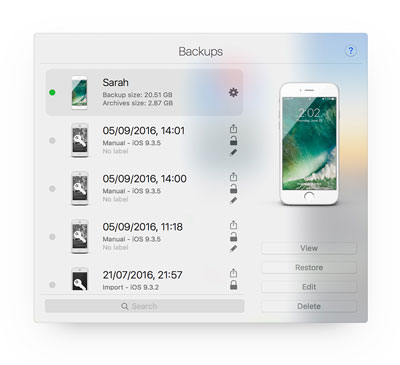 Files and data could be exported in text, CSV or PDF formats as well.
And in case you are thinking about different types of data, the software has a solution for this matter as well.
Apps, call history, voicemail, voice memos, notes, contacts, messages and photos could be viewed each in their own dedicated interfaces featured by iMazing.
Another great feature of iMazing is that it lets you to edit backups. And that's the case for all of them including the encrypted backups.
And without iPhone jailbreaking fun tweaks could be done. And restore errors could be easily fixed as well.
File transfer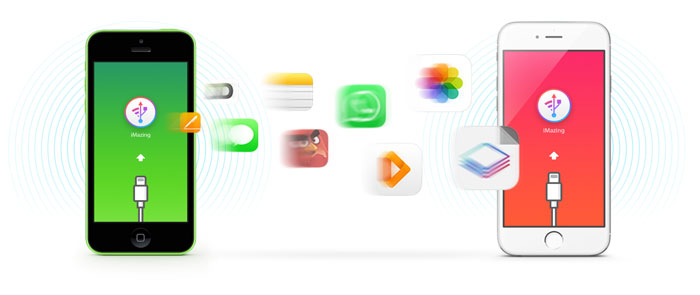 For anyone possessing a smartphone such as iPhone it is very usually to need methods or tools to transfer files from iPhone to their computer or vice versa.
Or you might just encounter situations in which you need a storage space but couldn't find any on external hard drives or flash drives.
In these cases, you could use your Apple device as a storage location. This feature is possible due to the fact that controlling and accessing files on the iPhone/iPod/iPad is possible through the program.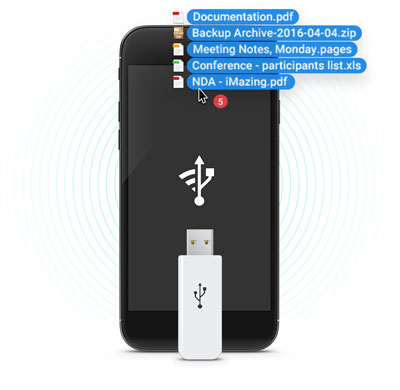 And no jailbreak, iCloud or iTunes is required to save files on iOS device.
The connection between computer (Windows or OS X) and the iPhone or iPad could be done through USB cable or Wi-Fi.
For example, PDF documents could be transferred from your iPad to your PC. Or you could send a large video file to your new iPhone to watch it later.
Here are some of the apps which could be used to transfer data to/from:
Voice recorders such as Audio Share, Quick Voice, etc.
Video players like AVPlayer, Infuse, VLC, etc.
File manager apps including Documents, GoodReader, FileApp and so on.
It should be noted that other 'File sharing' supporting apps could be included in the above list as well.
Contacts management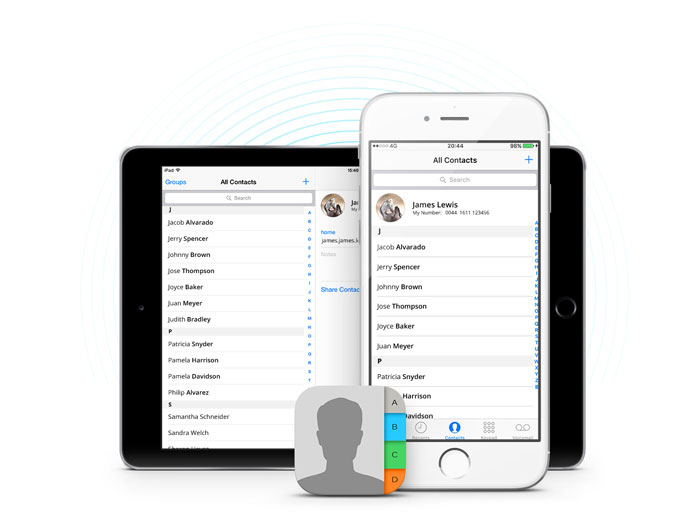 With the help of iMazing, no contact details should be lost again due to theft, phone failure, errors, etc. The whole iPhone address book could be saved on Windows or Mac powered computer very quickly.
The following formats and apps are supported by the contacts export feature:
CSV files (compatible with Numbers or Microsoft Excel)
VCards (split files or multi-contact VCard)
Mac Contacts App, Microsoft Outlook or Windows Contacts
On the other hand, adding contacts from your computer to your mobile device is very simple. Windows Contacts or Mac Contacts App could be used to import contacts from the computer.
So just by a few drag and drops, contacts sync could be done on your iPad or iPhone.
Download/buy
In order to buy iMazing app you could choose between three licenses: Family ($69.99), Universal ($49.99) and Single ($39.99).
The main difference between these licenses is the number of computers the software could be installed on. The Family plan supports up to five systems, whereas this number is 2 for the Universal plan. Both of these licenses could be used for PC and Mac computers.
However, when you buy iMazing with Single license, as the name indicates, you could only install the software on an OS X or Windows based system. So, just one computer is supported here.
All licenses include iMazing updates.
This should be noted that the software could be bought using iMazing promo codes and discounts available on the web.
At this time, after searching for discounts, deals or related terms along with the name of the application, there are several results boasting to have 65% off discount/coupon codes.