Sony Alpha a6000/a6300/a6500/a5000/a5100 Reviews & Comparison
Many photographers turn to Sony cameras when shopping for mirror less cameras. Here we review and compare a number of bestselling Sony cameras in the Alpha a series including Sony a5000, a5100, a6000, a6300 and a6500.
Photographers have to pay attention to so many various factors that leave them wondering where to start. But there is no need to worry as we are here to help. Here, we have created a quick list to help users invest in the digital camera that is in accordance to their needs.
Let's have a look at the factors that you must focus on before buying a mirror-less camera.
Requirements– the first thing you should do is determine what you need. The type of camera you are looking for, for what purpose you will be using it and what is your experience level with the camera.
Budget– it is crucial to keep in mind the budget when shopping for a camera.
Features– you must focus on the features needed in the camera. For instance, the lens compatibility, resolution of the lens, megapixel, the image quality, and the speed of the camera.
After this short intro let's see our reviews for Sony Alpha a series mirror-less cameras:
Sony Alpha a6000 Mirrorless Digitial Camera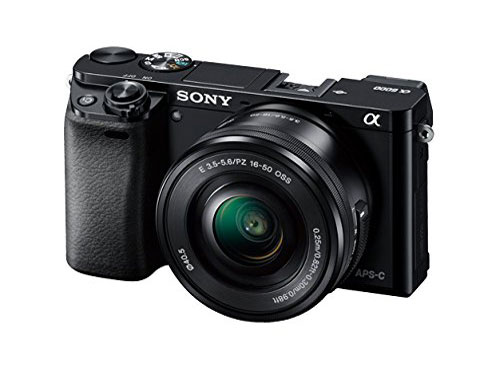 While providing an APS-C image sensor with the same size as most DSLR cameras, Sony Alpha a6000 is about half the weight and size of a usual DSLR.
Here are some of the main features:
OLED electronic viewfinder with 1.4 million dots and 100% coverage
3-inch tilting LCD with 921,000 dots
Continuous shooting (up to 11 FPS)
Hybrid AF with 25 contrast detect points and 179-point focal plane phase-detection
Lens compatibility: Sony E-mount lenses
ISO 100-25600 (expandable to 51200)
Video capture resolutions: 640×480 (30p, 25p), 1440×1080 (30p, 25p), 1920×1080 (60p, 60i, 24p)
Focus sensitivity range :EV0 to EV20
24 MP APS-C CMOS sensor
For less than $650, users could buy Sony a6000 from Amazon https://www.amazon.com/Sony-Mirrorless-Digitial-3-0-Inch-16-50mm/dp/B00I8BICB2
Sony a5100 16-50mm Mirrorless Digital Camera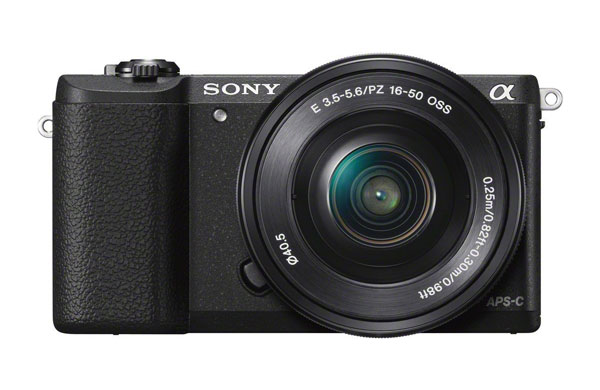 For those wanting almost all a6000 features but don't want to spend above $600, Sony a5100 is available with slightly less powerful features including:
1080/24/60P (Full HD) video recording up to 50MB/s
Instant sharing with smartphone via NFC1and Wi-Fi
Lens compatibility: Sony E-mount lenses
24MP APS-C sensor
179 AF points and 6Fps for ultra-fast auto focus
Three
To learn more about Sony a5100 and get price info (about $550) please visit https://www.amazon.com/Sony-16-50mm-Mirrorless-Digital-Camera/dp/B00MHPAFAG
Please note that Sony a5000 is very similar to a5100 with the main difference of having an optical sensor with 20.1MP resolution. More info on a5000 could be found at https://www.amazon.com/Sony-Mirrorless-Digital-Camera-16-50mm/dp/B00HNJWTC8
Sony Alpha a6300 Mirrorless Digital Camera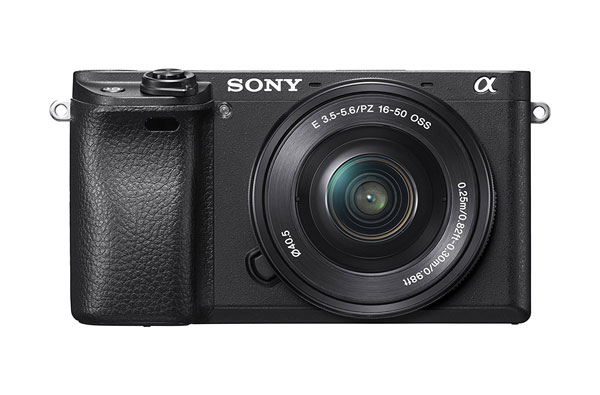 Want even more powerful Sony mirror-less camera in Alpha a series? Why don't try a6300?
Have a look at Sony a6300 features below:
Weather-sealed magnesium alloy body
XGA OLED viewfinder
Video recording resolution: 1080p120 & UHD 4K30
Auto focus and exposure
Up to 11fps continuous shooting
24.2 MP APS-C Exmor CMOS sensor
0.05 sec. auto focus speed (fastest in the world)
For a little less than $1000, Sony a6300 could be purchased from Amazon: https://www.amazon.com/Sony-Mirrorless-Digital-Camera-16-50mm/dp/B007GK50X4
By spending $700 more photographers could have Sony a6500 with extra features such as in-body stabilization, touch-enabled screen and other small upgrades. More info could be found at https://www.amazon.com/Sony-Mirrorless-Digital-SELP1650-16-50mm/dp/B06XC21XR5
Please note that all above Sony products include 16-50mm lenses.
Sony a6000 vs a6300 vs a6500 vs a5100 vs a5000
All in all, the main difference between Sony a6300 & a6500 and lower models is the 4K video recording feature in a6300 and a6500.
It's good to note that in addition to the upgrades mentioned earlier, Sony a6500 is able to capture images at 11 fps (107 Raw or 300 JPEG images). Although the 11 fps is similar to a6300 but the numbers are 21 Raws or 44 JPEG for this model.
Other upgrades in a6500 include: Bluetooth connectivity, revamped user interface, updated design, improved shutter mechanism, 8MP stills Extraction from 4K footage and S&Q (Slow and Quick) mode addition.
Sony a6000 could be considered a middle model satisfying most people regarding quality and cost.
And for photographers with even smaller camera buying budgets we recommend Sony a5000 & 5100 which are still high quality mirrorless cameras made by Sony.