Monorover R4+ Electric Scooter (vs Alternatives) Reviews & Comparison
For many, Monorover R4+ Plus along with other popular electric scooters (for adults – and sometimes for kids) bring to mind those kick scooters they used to ride. Here we review and compare different models of these portable and foldable electric scooters including Monorover R4 Plus and a number of its alternatives.
For those looking for an electric scooter, Monorover R4 Plus is one of the first choices coming to mind. That's because of its popularity these days.
Especially for people needing an aid for daily commutes, or an alternative to a bike or car which is eco-friendly, or just some fun and enjoyable fun, R4 scooter could be perfect option. And of the main reasons for so much demand for Monorover R4 or similar products is that these scooters are portable since they could be folded and carried easily.
All key stats such as speed, time and battery level could be viewed on the LCD screen of the scooter. Users could even get the trip time and an odometer on the screen when the mode is changed.
Later on this article, we compare R4 Plus with other top rated electric/motorized scooters in the market.
Monorover R4 Plus features
Charge time: two hours (Approx.)
Used material: carbon fiber frame
Brakes: rear wheel with manual friction brake – thumb-control brake (electronic)
Wheels: non-pneumatic rubber-treaded (airless)
Wheel size: 5"
Speed: 15 MPH/25 KPH (Max.)
Motor power: 250 watt
Weight limit: 250 pounds (Max.)
Warranty: one-year by manufacturer (limited)
Throttle: for easy speed changes throttle control is thumb-operated
Terrain: indoors, light rain, light gravel/dirt, pavement
Ride time: (depending on riding style and rider weight) 15 miles or 120 minutes
Lights: to help users guide their ways, R4 Plus is equipped with white LED headlight which is button-operated.
As an important notice given by the manufacturer, while charging Monorover R4, users should not leave it unattended or overcharge it.
In the box, users will find an instruction manual, a charger and the scooter itself.
One of the great advantages of Monorover R4 Plus is the design and material used in this model which overall makes it very lightweight.
Unlike many other electric scooters, R4 Plus's handlebar could not be adjusted. That shouldn't be a problem for most people since they've considered the average height for most riders when designing the handlebar.
Check out the official website: https://www.monorover.com/monorover-r4-plus.html
Here are some of the top quality R4 alternatives available:
Ancheer S600 Electric Scooter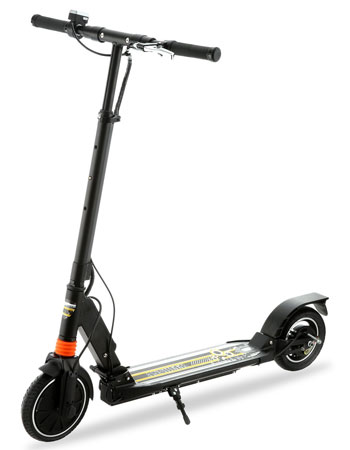 As a more affordable alternative to Monorover R4, Ancheer S600 is another electric scooter which is easily foldable and portable.
Some of the features include:
Adjustable handlebar (three height levels)
Manual accelerating system on the handlebar
Rechargeable & removable 36V (lithium Ion) battery providing more than 20,000 cycles (equal to five to eight years)
Weight limit: 220 pounds
Motor power: 250W
Maximum speed: 15.5 mph
Maximum distance per charge: 20 miles
Currently Ancheer S600 is available in two colors of white and black: https://www.amazon.com/Electric-E-Scooter-Suspension-Rechargeable-Lithium-Ion/dp/B073J85H8C
Other similar models such as Ancheer S300, S500 or S800 could also be found at Amazon website.
SWAGTRON Swagger High Speed Adult Electric Scooter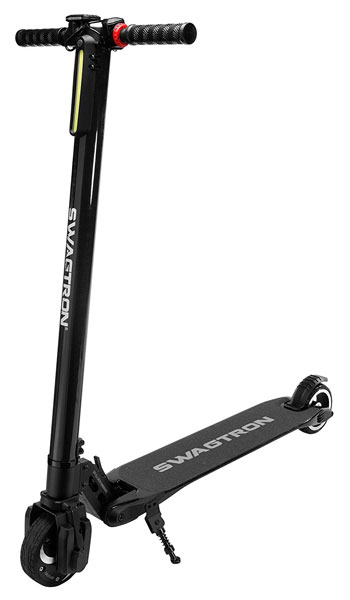 Made by the well-known producers of various models of scooters and hoverboards, SWAGTRON, Swagger is one of the best-selling models of electric scooters at online stores such as Amazon.
Swagger comes with features such as:
Shock absorption
Carbon fiber frame
Single charge distance: 15 miles
Maximum speed: 15mph
Charge time: 1.5 hours
Motor: 250w (3-speed)
Battery: lithium-ion 3800mAh, 24v
Maximum weight capacity: 250 pounds
Backlit display: showing battery level, odometer, speed, etc.
UL 2272 certified
More information on price and reviews could be found at https://www.amazon.com/SWAGTRON-Swagger-Electric-Ultra-Lightweight-Fold-n-Carry/dp/B01N4X29NT
eByke Folding Electric Bike/Scooter E15
if the slightly higher price compared to Monorover scooter isn't a problem and a different design than usual models is what is wanted, then eByke folding scooter is an ideal choice. Some of the options and features offered by this product could be rarely seen in similar models.
Here are some of the key features:
USB charger – while driving, any USB device such as a phone or tablet could be charged.
Bluetooth speaker – any phone with a Bluetooth could be connected automatically to the built-in speakers of the scooter. In addition, no headphones are needed to listen.
LED dash board – temperature, USB phone charger, mileage, cruise mode, battery life and speed are displayed on the screen.
Keyless alarm and start
Aluminum frame
Rear and front disc brakes
Night riding would be allowed due to the headlight in addition to safer driving in other times.
Weight capacity: 240 pounds
Recharge time: 3-5 hours
Motor power: 240W
Maximum distance: 20 miles
Maximum speed: 15 mph
To check more details on eByke scooter or buy it with a great discount, please go to https://www.amazon.com/eByke-Folding-Electric-Scooter-E-Bike/dp/B01IU98SDS
Qiewa Outdoor Foldable Electric Scooter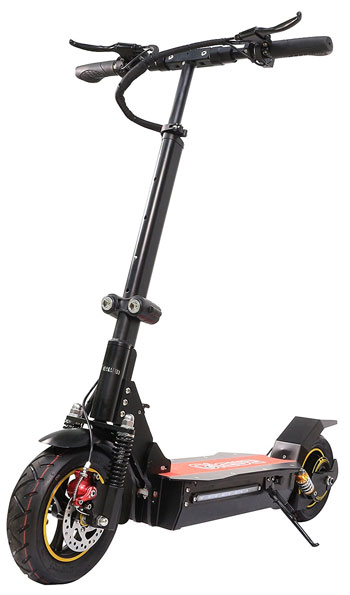 The last item in our list is for those looking for a special product with special features.
Just looking at main specs of this scooter is enough to make a decision:
Charging time: 8H
Maximum load weight: 200kg
IP65 waterproof
Disk brakes
USB mobile phone charging
3 seconds quick-folding
Maximum driving speed: 55kph
Maximum driving distance: 100km (62 miles)
48V lithium battery
Motor power: 800W
As seen above, these stats make this electric scooter for adults very suitable for commuting especially for longer distances.
To check out the price and see more information visit https://www.amazon.com/Qiewa-Outdoor-Foldable-Electric-Kilometer/dp/B01N19HGB3