Top 3 Cordless Vacuum Cleaners for Cars Reviews
Cordless vacuum cleaners could really make car cleaning a much easier task via specialized tools and features provided by them for cleaning tight and hard to reach spots. Here we review some of the best vacuums from well-known brands such as Dyson, Black & Decker and Dirt Devil.

Why use a cordless car vacuum?
All types of messes – including dirt, sand, dust, pollen and pet hair – could be left in your automobile by pets, kids and life in general.
Also an ordinary household vacuum cleaner could be used to clean these messes up, but car vacuums – especially those which are cordless – could provide many benefits such as:
Portability – especially on a road trip.
Specialized tools for cleaning cars – such as hoses, crevice tools and other useful features.
Maneuverability – using a handheld and cordless vacuum, it's very easy to such up dirt from carpet and upholstery.
Here is our pick for the best cordless car vacuums:
Dyson V6 Car + Boat Handheld Vacuum – Cordless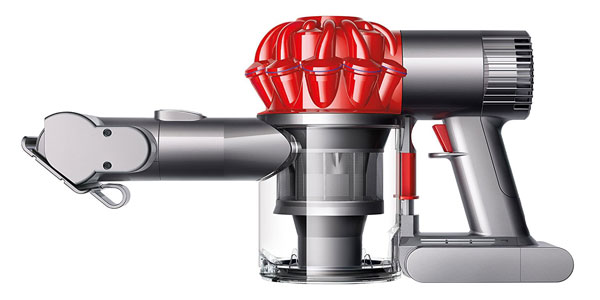 The most difficult spots of a vehicle could be cleaned using Dyson V6 vacuum. That's because the device is built so that the suction power, ergonomic & cordless design and needed brushes and tools are all combined in order to capture debris and dirt throughout the car.
Features:
Two-year warranty – as with other Dyson handheld vacuum cleaners.
Hygienic bin emptying – since there is no action required to empty the dust bin except a button touching.
Ergonomic design – combined with the cordless technology allows for cleaning awkward spaces all over the car or inside the home.
Boost mode – for difficult tasks, naturally, more power is needed. So the vacuum comes with this mode in order to increase suction for these situations. 
20 minutes run time – this cleaning machine for car & boat has been designed and engineered in such a way that the vacuuming task is the only battery consuming activity. That's why it could offer up to 20 mins of fade-free and powerful suction.
Powerful Li-ion battery – compared to Dyson DC34 vacuum, this device's battery could provide 50% more power due to customized battery.
2 Tier Radial Cyclones – more allergens and microscopic dust could be gathered because of these cyclones.
Dyson Digital Motor V6 –the main item responsible for this cordless vacuum's powerful suction and functionality.
Filtration: lifetime filter (washable)
Motor power: 350 W (max.)
Charging time: 3.5 hrs.
Dust collection: bagless
The next interesting thing about this Dyson car vacuum is that it comes with special tools needed to clean a vehicle.
These cleaning tools include: mini soft dusting brush, stubborn dirt brush, mini motorized tool, combination tool, crevice tool, and extension hose.

In below you could see Dyson V6 series handheld vacuums comparison table which could be used to check out and compare various features: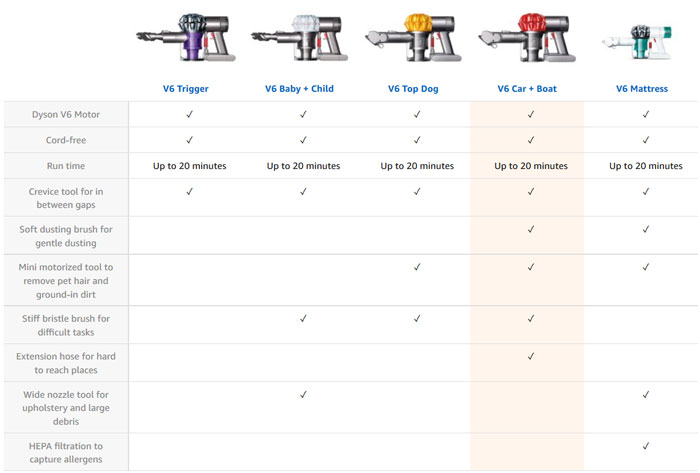 Check out the latest price for Dyson V6 cordless vacuum: https://www.amazon.com/Dyson-Car-Boat-Handheld-Vacuum/dp/B01DIQC3HU
BLACK+DECKER BDH2020FL 20V Max Lithium Flex Vac with Pet Hair Brush – Cordless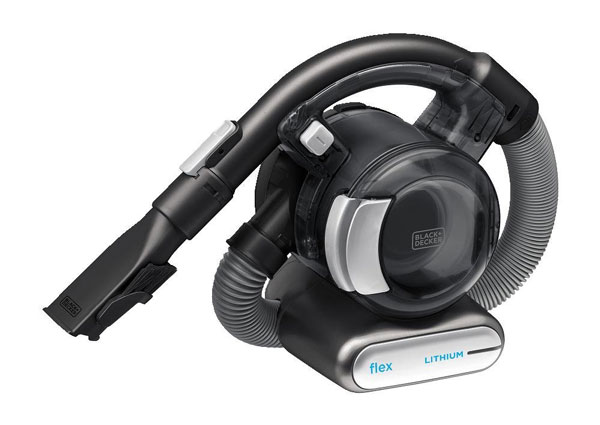 Normal vacuums could not be used for cleaning hard to reach areas whether in vehicle or home. For these situations a handheld cleaning machine with flexible hose and no cord limiting the reach of the cleaner device could be really helpful.
The above description could be applied to BLACK+DECKER BDH2020FL vacuum.
Other features include:
Coming with a flexible 4-foot hose 
Debris and dust could easily be prevented from escaping because of the 3 stage filtration system.
Filter for in-depth cleaning
Washable & easy to empty bowl
Stubborn pet hair could easily be removed by pet hair brush
Fade-free & strong suction power
Other items included with this BLACK+DECKER cordless car vacuum are: charging base, long crevice tool, and 2-in-1 nozzle/brush tool.
Please have a look at this Amazon page: https://www.amazon.com/BLACK-DECKER-BDH2020FL-Lithium-Brush/dp/B00CCYLBZ0, to see the price information, buying options and also read other customers reviews.
Dirt Devil Extreme Power Bagless Handheld Vacuum, M0914 – Cordless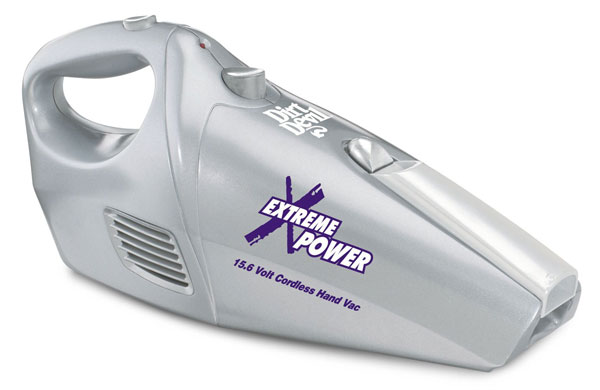 Past are the days when no one could expect lots of suction power from cordless & small vacuums. These days we see lots of powerful items in the market – and many of them could be certainly purchased cheap.
Here are some of the specs and options of Dirt Devil M0914 vac:
Extra-large dirt cup
Retractable brush and Quick-Flip crevice tool are included in the box
Heavy suction offered by 15.6 volts
Crannies and tight nooks could easily be cleaned
Battery type: NiCad
Manufactured in China
Overall, small spaces (like the ones in your vehicle) could be cleaned fast using this small rechargeable vacuum.
To buy this product for $59.99 (see the price via link), please go to: https://www.amazon.com/Dirt-Devil-Extreme-Handheld-M0914/dp/B0001UQVRU