3 Best White Noise Apps (iPhone & Android)
White noise apps are the right tools for those looking for a better night's sleep, an increase in concentration or just some relaxing time in the busiest hours of day. Here we present top white noise apps for iPhone and Android.
There are a wide range of white noise and relaxation apps available in the market. Of course, each of them provides different features and options.
When deciding to download and install these apps on your device, there are a number of important factors which might affect your decision.
The first key factor is whether the app produces artificial white noise apps or contains naturally recorded sounds.
Another main factor is whether the app allows users to create their own sound by recording new sounds or mixing available ones.
And the last – but not least – factor is whether the app is free or paid.
Here is our list of top white noise applications for Android and iPhone:
White Noise Free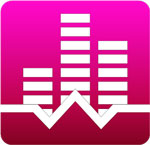 When you see most top lists for white noise apps, not only this app exists in them, but it usually has the top spot in them. And that's not accidentally!
No matter what benefit you expect from this app – a great sleep at night or a period of relaxation during the day – White Noise app could provide you features offering these benefits and more:
Masking ringing of the ears (tinnitus) 
Soothing migraines and headaches
Enhancing privacy along with increasing focus
Pacifying crying and fussy babies
Reducing stress and relaxing
Blocking distractions hence helping you sleep
Full screen digital clock
Mixing multiple noises to create new soundscapes
Recording and looping extra new sounds
When you have the application installed on your smartphone, no extra downloading is needed to get access to about 40 different sounds coming with the app. These include ocean and beach waves, rushing water sounds, heavy/light rains, air conditioner or bedroom fan sounds (mechanical sounds), pink/white/brown noises, train ride, running water, crickets chirping, chimes chiming, camp fire, blowing wind and so on.
If you want to join the millions of users who have downloaded this white noise generating app produced by TMSOFT, please visit the following link depending on the device:
iOS download: https://itunes.apple.com/us/app/white-noise-free-sounds-for-sleep-and-relaxation/id292987597?mt=8
Android download: https://play.google.com/store/apps/details?id=com.tmsoft.whitenoise.lite&hl=en
Sleep Pillow Sounds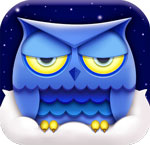 This app has been developed by Fitness22, containing sleep sounds and white noise.
The sounds produced by this app are great for those looking for cyclical sleep patterns made possible by a relaxed environment and isolation.
Features:
High quality and pre-mastered
Up to 300,000 combinations of sound mixes
Naturally recorded sounds
Some of the sounds available in this white noise app include radio crackle, baby lullabies, metronome, quiet piano, underwater melody, bubbles, forest life, distant birds, gentle beach waves, rain on tent, and more.
Free download for iOS: https://itunes.apple.com/us/app/sleep-pillow-sounds-rain-ocean-relaxing-nature/id410606661?mt=8
Free download for Android: https://play.google.com/store/apps/details?id=com.fitness22.sleeppillow&hl=en
White Noise Baby Sleep Sounds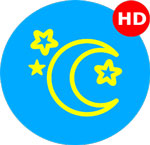 Despite the name of this app, this white noise app made by AMICOOLSOFT could be helpful for both babies and adults. Coming with an easy to use and intuitive interface, lots of sounds could be generated with this app including:
Cat purring, fireplace, heartbeat, mountain river, creek, shower, rain, sea, car, train, washing machine, hair dryer, vacuum cleaner, fan noise, waterfall and pure white noise.
Here are some of the features of this app:
Offline working
Background audio support
Sound mixer (with volume adjustment support for each sound)
Soft fade out enabled timer
Infinite playback
4 Baby lullabies
20 white noise sounds
Download from Google Play Store: https://play.google.com/store/apps/details?id=com.amikulich.babysleep
We couldn't find an iOS version of the above app, but this app could be an alternative for iPhone/iPad users: https://itunes.apple.com/us/app/baby-sleep-sounds-white-noise-generator/id900351549?mt=8