Best Noise Canceling Earbuds Reviews
These days, seeing people with earbuds is very common: whether at the grocery store, on the bus or on the subway. And for those wanting to remove the background noise there is even a better choice: noise-canceling earbuds.
Here we reviewed 4 of the top earbuds with noise reduction features.
– Bose QuietComfort 20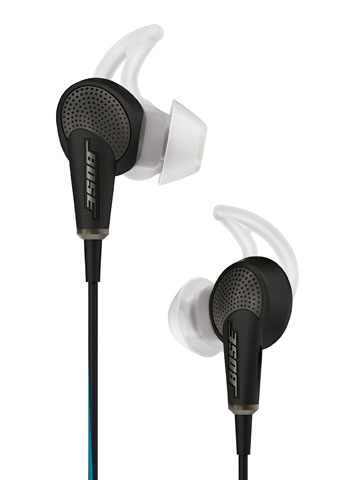 Users could expect the best from Bose when it comes to audio equipment and noise canceling. In fact the first headphones equipped with noise canceling were produced by Bose. QuietComfort 20 earbuds are durable, good sounding and very comfortable along with the main sound cancellation feature.
There are two versions of these earbuds available: one for iOS devices (also known as 20i) and the other for Android phones and tablets.
The noise cancellation (both passive and active noise canceling (ANC) combined) offered by Bose QuietComfort 20 is very high quality compared to similar products in the market. And for situations such as crossing the street, which the user ought to be careful, the noise cancellation function could be turned off through the 'aware mode'.
Soft silicon have been used to make the tips of these earbuds, hence wearing them is comfortable even for long periods of time. Another great feature is that in order to prevent them from easily falling out, they could be secured to the ears by their hooks. The battery life is about 16 hours.
These earbuds are in black and white colors and could be bought for $299 from Amazon.
– Phiaton BT 220 NC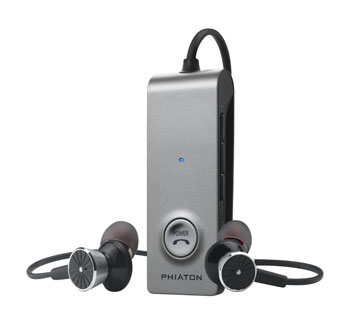 Although cheaper than the previous item in our list (Bose QC 20), but that doesn't mean they don't come with great noise canceling capability and sound quality. The NFC capability of these earbuds makes it easy to pair with devices equipped with NFC technology. There is also an option to connect through Bluetooth as well.
There is a similar version of these earbuds with fewer features named PS 210 BTNC. That model might be more suitable for those looking for even cheaper noise canceling products.
As weird as it might sound, the BT 200 NC model comes with a remote control. And attaching this remote to the clothing shouldn't be hard since it have a clip.
These Phiaton earphones are available at Amazon for $129.
– Shure SE846-CL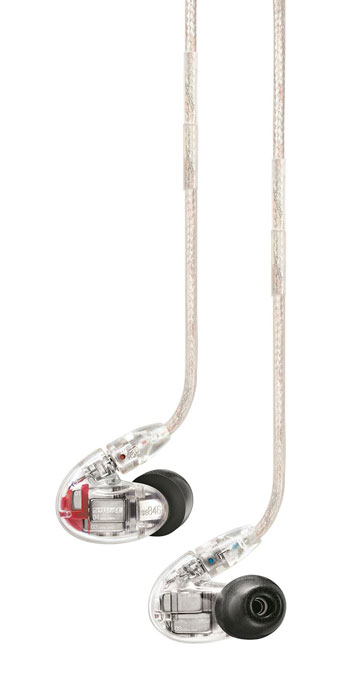 The most expensive item in our list is made by Shure company. According to the maker, up to 37B of ambient noise, whether on-the-go or onstage could be isolated by these Shure earphones.
Some of the features of these earphones are: customizable frequency response (through removable nozzle and changeable nozzle inserts, sound signatures could be adjusted), groundbreaking low-pass filter (without sacrificing detail or quality it offers a true subwoofer deep low-end performance), quad hi-definition microdrivers (for unparalleled low-end performance and extended high-end clarity).
The price tag for these earbuds is $998 at Amazon. They are available in four colors: bronze, black, blue and clear.
– Sony MDR-NC31EM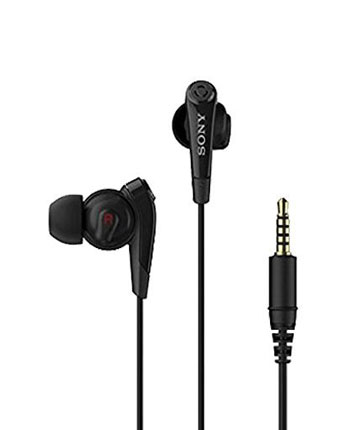 The cheapest item here is Sony MDR-NC31EM which is a good choice for those having Sony phones or tablets since the noise canceling functions is provided through the device. Although on other devices with a 5 pole 3.5mm jack the main functionality is still there, but the noise isolation doesn't work since there is no needed circuitry for this purpose as in Sony devices.
There are three modes for noise reduction: office mode, bus mode and flight mode. And since there is no battery used in these earphones, users shouldn't worry about running out of battery power with them.
MDR-NC31EM could be purchased for $32.99 at Amazon.