Best Golf Sunglasses Reviews
As some claims, along with the golf club, the golfer's vision is the most valuable asset while playing golf. So, selecting the right pair of sunglasses for golf to improve the vision is very important. Here we lists top picks from major brands such as Nike, Oakley and Tifosi.

Oakley Flak Jacket XLJ Sunglasses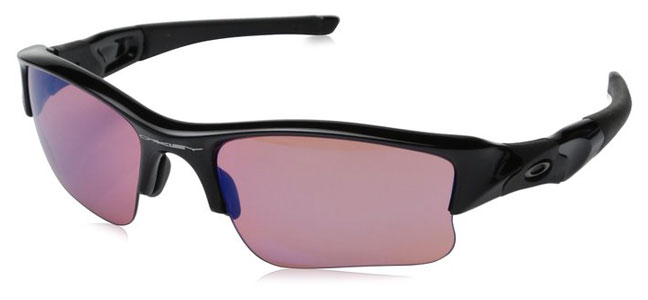 In terms of sport and golf sunglasses, Oakley is one of the iconic brands. Using them, in fading light especially, is so much helpful in golfing. But that doesn't mean other athletes active in sports like mountaineering, fishing and cycling couldn't use these glasses.
To avoid sweat and rain building up on the eyewear's lenses, the Flak Jacket uses a permanent lens coating, Hydrophobic. That helps to provide and maintain a clear and sharp vision to golfers. In addition, keeping these lenses clean is easy since they are also smudge resistant. And to prevent dust and dirt particles from clinging, they eliminate static electricity as well.
On Amazon website, the different colors of Oakley Flak Jacket XLJ are priced from around $98 to around $194.
Oakley Half Jacket 2.0 Sunglasses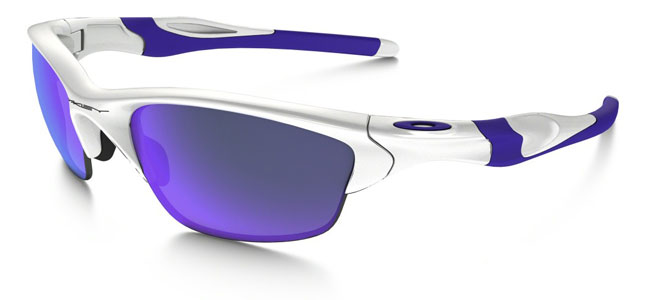 Another great sunglasses for golf from Oakley. With these sunglasses, a new level of style comes with comfort, protection and performance.
Lens swapping could be done with ease for Half Jacket 2.0 glasses. The material used to make the frame, O-Matter, is stress-resistant making it both durable and lightweight. Peripheral view is offered thorugh the lens curvature and visual clarity is extended because of using Patented XYZ Optics. Of course, the lenses are coated with 100% UV protection as well.
These models/colors are available to buy from Amazon: Solid black polarized ($209.99), Pearl frame/violet iridium lens ($113.72) and Polished black frame/black iridium lens ($95.95).
Nike Show X2 Pro Sunglasses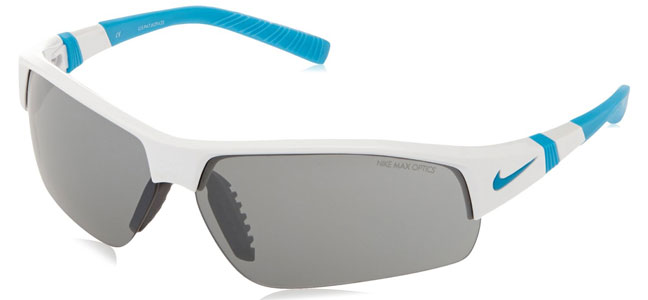 From the one of the most famous brands in sports, these sunglasses are especially excellent for reading greens.
It is recommended by the experts that to get the most contrast for a white ball against a green surface, purple lenses should be used.
This piece of eyewear delivers comfort, stability and grip using innovative and new pro lens cut. In addition to golfing, Nike Show X2 Pro is suitable for cycling, tennis, winter sport and baseball. One of the reasons athletes are interested in these sunglasses is their ability to offer reduced fogging and stability due to adjustable ventilated nose.
These sunglasses could be purchases for about $77 (Shiny white/neo turquoise) from Amazon. The retailer also features replacement lenses in different color tints for these sunglasses as well.
Tifosi Jet Wrap Sunglasses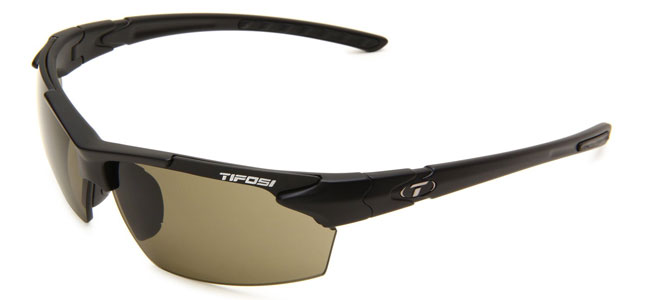 The Tifosi sunglasses are especially appealing for those looking for stylish golf accessories. Additionally, these are one of the best alternative choices for those who couldn't afford Oakley sunglasses. Their rugged and modern design makes them very sleek.
To make sure golfers would get a tight fit this eyewear comes with adjustable temples. Although the lenses provide fully UVA and UVB protection, however they're not polarized. They are made from polycarbonate and are shatterproof. In order to suit personality and style of all users these sunglasses come in the following colors:
Matt black frame/smoke polarized lens or green lens
Tortoise frame/brown lens
Metallic silver frame/blue & smoke lens
Gloss black frame/smoke lens
These great looking Tifosi accessories are selling for about $33 on Amazon. They also have a high rating from customer reviewers on the website (4.4 out of 5 stars).
Bolle Ransom Sunglasses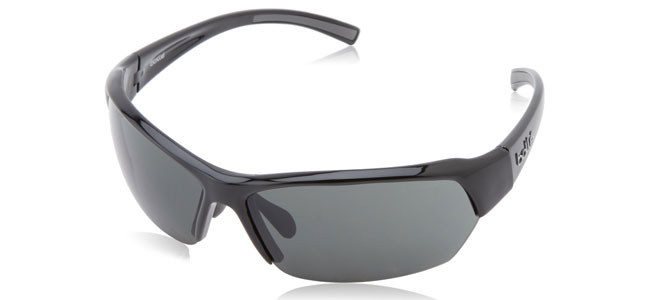 Bolle is another great brand for sport and golf sunglasses. Bolle Ransom is a great design with padded temple tips and nose pads. The lenses are non-polarized and the frame design is half-rim.
In order to make sure the athlete clearly sees what's ahead, moisture, debris, smudges and dirt are repelled by lenses so giving more optimized vision.
Two models of this Bolle eyewear with different lens colors are listed in Amazon: a model with 'TNS' lense color ($104.53) and another with 'Photo V3 Golf' lens color ($62.95). Both models have a 'Shiny Black' frame color.