Latest Up and Coming Games (October 2021)
The future of gaming has never been brighter. The year 2021 is chock-full of fantastic releases from a profusion of talented creators.
Every month provides a promising release and plenty of excitement, much like trying a maxbet next time you're online. There is oodles on offer, including titles from known industry titans as well as indie firms making their first entry into the gaming realm.
You're looking for video game releases and release dates for October 2021, and we're pleased to help – this is by far the busiest month of the year for game releases! The highlights for players on Windows PC, Xbox One, Xbox Series S & X, PS4, PS5, and Switch are listed below.
FIFA 22
It's almost time to go back on the field, as the EA SPORT yearly football game is approaching and we'll all be playing FIFA 22 before we know it. While there is a lot of excitement for the new FIFA title, Konami has dramatically changed the PES franchise into a free to play game, and it will be interesting to see if those long-term competitors can take any of FIFA's football glory.
EA claims their next-gen HyperMotion technology will bring football's most realistic and immersive gameplay experience to life in every match and across every mode on next-gen platforms and Stadia. According to EA, FIFA 22 combines Advanced 11v11 Match Capture and proprietary machine learning technology that allows players to experience the game's raw emotion, passion, and physicality.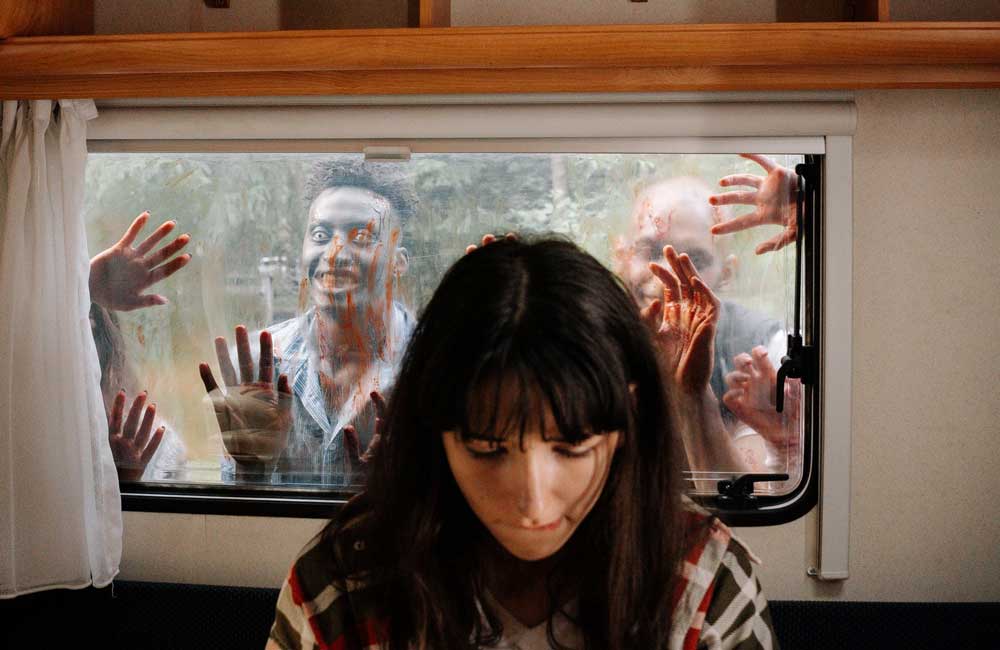 Back 4 Blood
Back 4 Blood is a cooperative zombie shooter in the vein of Left 4 Dead. The game, which Turtle Rock developed, will be released in October on Xbox One, PlayStation 4, and PC. Back 4 Blood features gore, firearms and opponents, with a team of skilled 'cleaners' facing the zombie-infested world in four-player co-op and eight-player PvP. As the game's release date approaches, Turtle Rock regularly releases new information and trailers, so watch out for all the latest news.
Far Cry 6
Far Cry 6, the latest installment in Ubisoft's iconic Far Cry series, will be released this October on consoles and PC. Far Cry 6 will send us to Yara, a tropical paradise locked in time, in a significant shift from the rural America setting of Far Cry 5. Yara is ruled by dictator Anton Castillo (played by Giancarlo Esposito from Breaking Bad), who is determined to restore the island paradise to its former grandeur with the help of his son, Diego, by any means necessary.
However, in Yara, a revolution is underway intending to overthrow Castillo. Players will take on the role of protagonist Dani, a revolutionary, fighting against Castillo's oppression. Far Cry 6 will now be released on October 7, 2021, instead of February 18, 2021, as initially planned by Ubisoft during a Far Cry 6 gameplay reveal on May 28.
Battlefield 2042
The first-person shooter Battlefield 2042 sees the franchise return to its famed all-out fighting. Adapt and overcome in a world changed by disorder in the near future. Assemble your team and bring an advanced armament to battlegrounds that accommodate 128 players, incredible scale, and epic damage. Conquest and Breakthrough, is the next generation of fan favorites, featuring the most extensive Battlefield maps ever and up to 128 players. On maps with dynamic weather and spectacular world events, players can experience the ferocity of all-out conflict.
Discover surprising battles and explore the vast Battlefield universe on a community-driven platform where you may change the rules of war. The possibilities are unlimited when you create weapons, clothing, regulations and more in creative sandbox mode. Play select content from Battlefield 1942, Battlefield 3, and Battlefield: Bad Company 2, to relive legendary experiences or use modern content from the Battlefield 2042 world to find, create, and share something entirely new.
Alan Wake Remastered
Alan Wake Remastered polishes up all of the features that helped the spooky thriller become a cult classic. However, one aspect of the show that will not be returning is its real-world product promotion. The game was semi-famous for showing billboard commercials for firms like Verizon, as players replenished Alan's torch with Energizer batteries, among other types of advertising. Unfortunately, that will no longer be the case.
The reason for this is that licenses are about to expire. It's been a long time since the original game, which was launched in 2010, was released. The package also includes the game's two expansions, The Signal and The Writer, as well as an upgraded version of the original game. At 4K resolution, the game's creepy presentation and light-focused gameplay shine even brighter, while Alan's character model has been improved. The game also contains commentary from creative director Sam Lake for superfans.