5 Best Strategy Games for iPhone
In the past few years more and more strategy games were released on mobile, and the iPhone does have a great selection of games in this genre. There are tons of amazing tactics to consider, not to mention that you can use your phone to play against others. So yes, there are definitely lots of cool games to think about if you want to play this kind of stuff, all you need is to find the right ones that you enjoy and just go from there.
So, here are out top five selection for iPhone strategy games:
Sid Meier's Civilization VI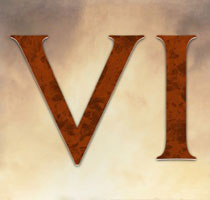 This one is a no-brainer, as Sid Meier's Civilization VI is one of the best strategy games on PC already. Having it on mobile is amazing and it really delivers an astounding and really impressive experience that you do not want to miss.
Being able to create your own civilization and trying to become the best when compared to many others is no small feat. And that alone, combined with the great features and ideas makes this game an amazing one.
This game could be downloaded for free from Apple's App Store: https://apps.apple.com/app/sid-meiers-civilization-vi/id1235863443
FTL: Faster Than Light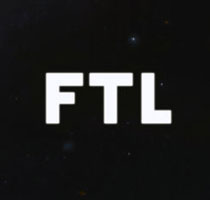 In 'FTL: Faster Than Light' you get to control your own spaceship and the people in it. Based on the way you use it you will be able to make the ship work great or lead to its downfall. It's a very good game with tons of creativity and plenty of room for error too.
The game has rather high ratings on the App Store – 4.4. out of 5 – showing gamers satisfaction.
Games could download this strategy game for $2.99 from App Store: https://apps.apple.com/app/ftl-faster-than-light/id833951143
Chaos Reborn: Adventures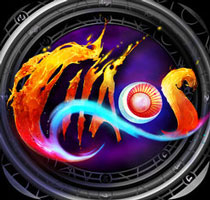 What we like about Chaos Reborn: Adventures is the fact that it pushes the boundaries and it's actually very cool and fun to play. It opens up new ideas and opportunities, since you get hex based 3D battles with lots of tactics involved.
It's definitely a different experience when compared to other strategy games. But in the end that's the type of thing you want, something exciting, new and refreshing and not the same old formula.
With a $9.99 price tag on Apple's App Store, Charos Reborn could be downloaded by iOS users through: https://apps.apple.com/app/chaos-reborn-adventures/id1361132034
Transport Tycoon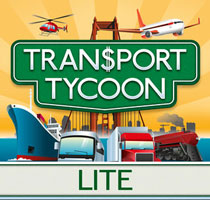 Nothing is better than just being able to create your own transportation empire. There's a lot of strategy involved in here and you really have to push the boundaries and make it work. This game is designed to try out new strategies all the time, but it's definitely a lot of fun and you will enjoy it a lot. It does take a bit of getting used to the mechanics. Once it's up and running, it will be worth it.
Download Transport Tycoon for $6.99 from: https://apps.apple.com/app/transport-tycoon/id634013256
Clash of Clans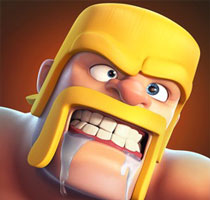 Perhaps our list wouldn't be complete without mentioning one of the most popular and famous strategy games of these years. Being on top of the most downloaded games and apps, Clash of Clans has gathered very high ratings (4.8 out of 5) from fans and gamers.
Clash of Clans is a multiplayer strategy game, but it has millions of players and that means you will always have a great opponent to battle. So, it is great, because Clash of Clans is very immersive and a lot of fun once you start getting used to it.
Gamers who want to play Clash of Clans on their iPhone or iPads could download the game from free from https://apps.apple.com/app/clash-of-clans/id529479190
Overall, we found all these games to be a great and enjoyable experience. It's a very good idea to test them out and see how they play for you. But you can rest assured that they are a whole lot of fun once you start playing them. And many of these are super addictive, meaning you will play them all the time!