8 Best Podcast Apps (Android & iPhone)
Whether you're a podcast fan who always listen to your podcast no matter at home or office or on the go, or you just love to play your favorite shows when you're in the mood, the need for a top podcast app might have brought you here to discover the best choice available for you.
So, without further talk, here's our list:
1) Podcast Addict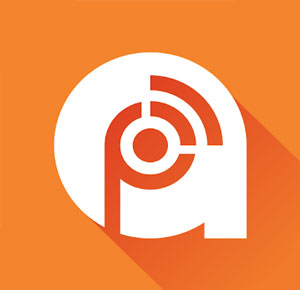 With more than 5M downloads and thousands of positive feedbacks and comments on Google Play, Podcast Addict is surely one of the best apps in this category available and almost heard by any professional podcast listener.
Users could use this single app to manage RSS news feeds, SoundCloud, Twitch, YouTube, live stream, audiobook, radio and podcast.
There are many networks available from different languages such as Italian, German, French, Chinese and English.
English networks include: Podiobooks, PodcastOne, Parcast, NPR, Netflix, Nerdist, NASA, MSNBC, Loyal Books, LibriVox, Gimlet, ESPN, CNN, CBS Sport Radio, CBS Radio News and BBC.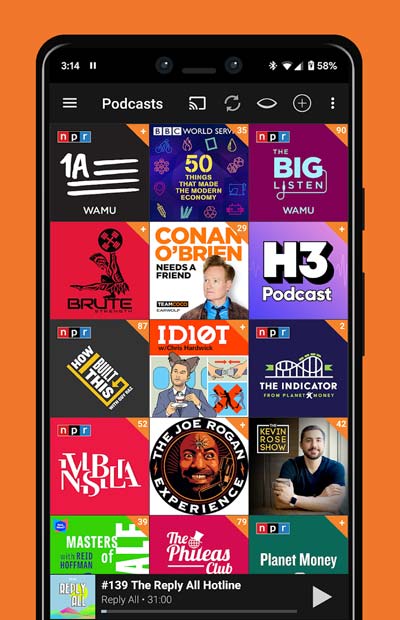 These are among numourous features of Podcast Addict:
Advanced sharing features
Advanced filtering by duration / keywords / type to hide / show episodes
Visual customization
Search based podcasts
Widgets
Authenticated / private / Premium feeds & podcasts
Apple / iTunes Podcast reviews
Bookmarks / Notes
Search engine for live stream radio (more than 100k stations)
Android wear controls & notifications
SD card storage
Podcast Addict for Android could be downloaded for free from Google Play through https://play.google.com/store/apps/details?id=com.bambuna.podcastaddict
Unfortunately, there is no Podcast Addict for iOS (iPhone and iPad) version at this time.
2) Overcast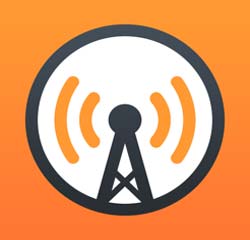 For those looking for both simplicity and power in a single podcast player, Overcast could be a great choice.
Overcast enables their users control their experience by offering cool features such as Smart Playlists, Voice Boost and Smart Speed.
The intuitive and simple interface of the app helps podcast lovers try new shows and play more podcasts in more places.
Main features provided by Overcast include:
CarPlay support
Standalone podcast playback for Apple Watch
Smart Speed: pick up extra speed and shrink silences
Voice Boost: normalize and enhance speech volume
Sleep timer
Download podcasts over cellular
try new shows without subscribing
New episodes notifications (optional)
Create custom playlists and rearrange them
Personalized podcast recommendations
Offline listening ability
Etc.
To download Overcast for iPhone (and other iOS devices such as Apple Watch & iPad) just visit the App Store at https://apps.apple.com/app/overcast/id888422857
Currently, there is no Overcast for Android edition.
3) Stitcher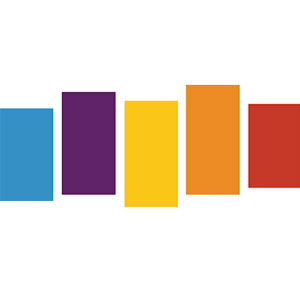 As an another great podcast player & management app, Stitcher provide more than 250,000 podcasts from different topics like comedy, sports, true crime and politics.
Stitcher app is compatible with Android Auto and could be integrated with more than 50 car models from Mazda, GM, Ford and more.
Other features include:
Smart speaker integrations
Ad free shows & exclusive premium podcasts
Custom podcast playlists
Stream podcasts on demand
Organize podcasts
Stitcher for iPhone and other iOS devices could be downloaded freely from https://apps.apple.com/app/stitcher-for-podcasts/id288087905
The Android version of Stitcher could be found at https://play.google.com/store/apps/details?id=com.stitcher.app
4) Castbox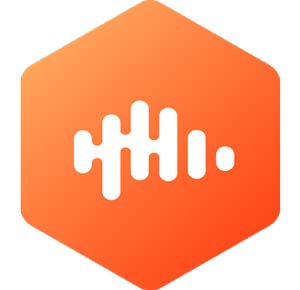 Castbox is another popular podcast player which is loved by many podcast fans because of its easy to navigate interface and super clean layout.
Users could download or stream their favorite podcasts anytime, anywhere without any cost while using Castbox.
In addition, they're allowed to choose their podcasts from different categories available on the app.
Various popular topics include sleep, business podcasts, talk shows, technology podcasts, sports, games & hobbies, news & politics and TV series.
Castbox could be downloaded for Android devices through Google Play at https://play.google.com/store/apps/details?id=fm.castbox.audiobook.radio.podcast
Castbox for iPhone is accessible through Apple App Store at https://apps.apple.com/app/castbox-podcast-player/id1243410543
5) Google Podcasts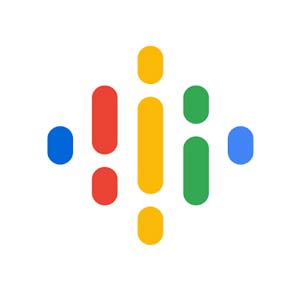 If you are one of those Google products fans which just love everything made by Google, you probably love the new podcast player app by Google too.
One of the most important features offered by this app is its syncing options provided by Google Assistant. It means that you could resume your listening on any device after pausing on another one earlier.
Other features include podcast recommendations based on preferences and listening history, adjust playback speeds and listening experience customization.
So if you'd like to be more focused on just podcast listening, this app does a great job of removing distractions for you by just offering the necessary features.
Download Google Podcasts from https://play.google.com/store/apps/details?id=com.google.android.apps.podcasts
6) Pocket Casts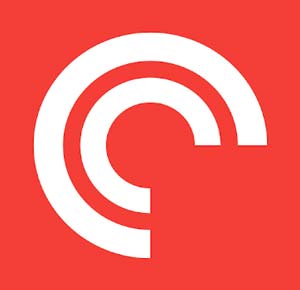 For many users, Pocket Casts is the most powerful platform to discover, play and listen to their favorite shows and podcasts.
The app high compatibility options makes it easy to listen in almost any place. It supports Sonos, Alexa, Chromecast and Android Auto.
Pocket Casts comes with smart tools which include storage, filters, auto download, notifications, refresh and sync options.
The app also provide powerful playback options such as sleep timer, controlling from Android Wear, skip playback, video to audio toggle, volume boost, variable speed, silence trim, and so on.
And to make it even more enjoyable for most listeners, the app comes with light and dark themes to suit every taste.
Download Pocket Casts for iPhone from https://apps.apple.com/app/pocket-casts/id414834813
Google Play features Pocket Casts for Android at https://play.google.com/store/apps/details?id=au.com.shiftyjelly.pocketcasts
7) Himalaya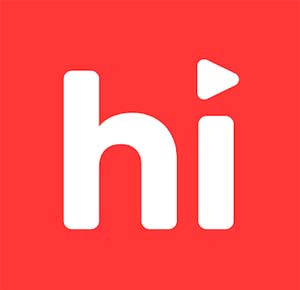 Himalaya is another free podcast app which allows users to play millions of episodes of audio content in many categories such as tech, politics and news.
In addition to English, the app supports other languages such as Japanese.
Users could browse by listening history, top chart, featured and categories. Plus, they could customize playlist cover image.
Himalaya app for android is available at https://play.google.com/store/apps/details?id=com.ximalaya.ting.himalaya
And the iOS version could be accessed from https://apps.apple.com/app/himalaya-the-podcast-player/id1275493456
8) Podkicker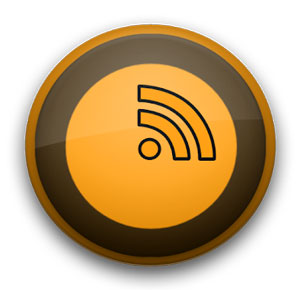 If you just want a podcast manager which allows you to download and listen to your favorite podcast then Podkicker might be a good choice for you.
The app include most basic features. For instance, you could find all your downloaded episodes from any podcast channel under Downloads tab.
Or, if you want to know the most recent episodes released by your subscriptions, you could check out the Episode tab. And so on.
But some convenience features are missing in this app such as the ability to listen to a podcast while the app is downloading.
There is also a Podkicker Pro edition of this app which allows users to experience the app with no ads showing.
You could download Podkicker for your Android phone or tablet from https://play.google.com/store/apps/details?id=ait.podka