DealDash Review
Do you want to purchase products online at a fraction of the original price? Then DealDash auction site is a good option available to consider.
DealDash can be considered as one of the most popular penny auction websites that you can find out there in the internet. You can keep on bidding and getting what you want at affordable prices with the help of DealDash.
Getting items that you want at a lower price tag from DealDash doesn't mean that quality is compromised. You will be able to receive highest quality products from this penny auction website at all times. Due to the same reason, it has become extremely popular among people who live out there in every corner of the world.
What exactly is a penny auction?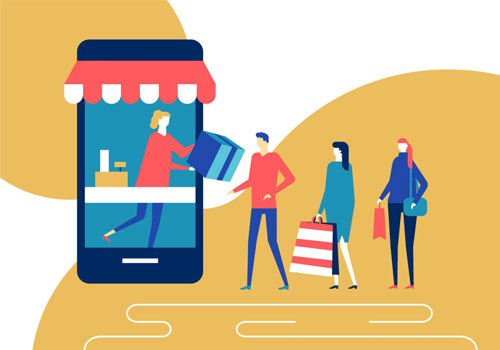 A penny auction is a bidding fee auction, where the participants are paying non-refundable fees to purchase bid.
In other words, you will keep on paying a non-refundable fee for every single incremental bid that you place in the auction.
Every single bid would be associated with equal weight. These bids are increasing the marginal price of the product by small amounts. That's the reason why it is being called as a penny auction. Along with the bids, the auction time will also be extended by few seconds.
The other rules associated with penny auctions are quite similar to the traditional bids. If no person is bidding for a period of 10 to 20 seconds, you will be able to win the auction and get hold of the product.
DealDash provides an opportunity for you to take part in penny auctions. Hence, it has attracted people who are interested in purchasing what they want at lower price tags.
What is DealDash?
DealDash is a comprehensive penny auction website. This website started its business operations back in the year 2009.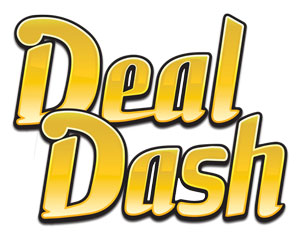 It will provide you with the opportunity to go ahead and big for displayed products. Apart from products, you will also be able to see how a large number of offers are displayed on DealDash. You just need to keep on bidding and secure yourself as the final bidder.
Then you will be able to win the auction and purchase the product for the price that you asked.
A bid on DealDash would usually range from 14 cents to 60 cents. The specific bid amount would vary depending on the discounts and offers. You need to place an initial bid to take part in the auction. That's where you will be able to get started with bidding.
As mentioned earlier, it is important to keep in mind that bids that you make are non-refundable. Therefore, you are strongly encouraged to refrain from bidding money that you cannot afford to lose.
Is it legit?
Since this is many people's question, we should answer it in this way that if it wasn't legit then the website would have been shut down long time ago.
So you could be sure that using the website isn't illegal. But in terms of functionality and proving its claims you could also check out other users' reviews, feedbacks and – possibly – complaints in order to be sure before paying any amount in the DealDash app or website.
You could also find DealDash promo codes on famous coupon sites such as RetailMeNot and Coupons.com.
How to get the most out of DealDash?
You will be able to discover a variety of products available for sale at DealDash. You can go ahead and bid on any of them.
These products range from small souvenirs to large electrical appliances that you are going to keep at your home.
You should purchase a bid pack to get started with bidding on DealDash. These bid packs are marked at fixed price tags. Once you purchase a bid pack, you will be able to use it and keep on bidding.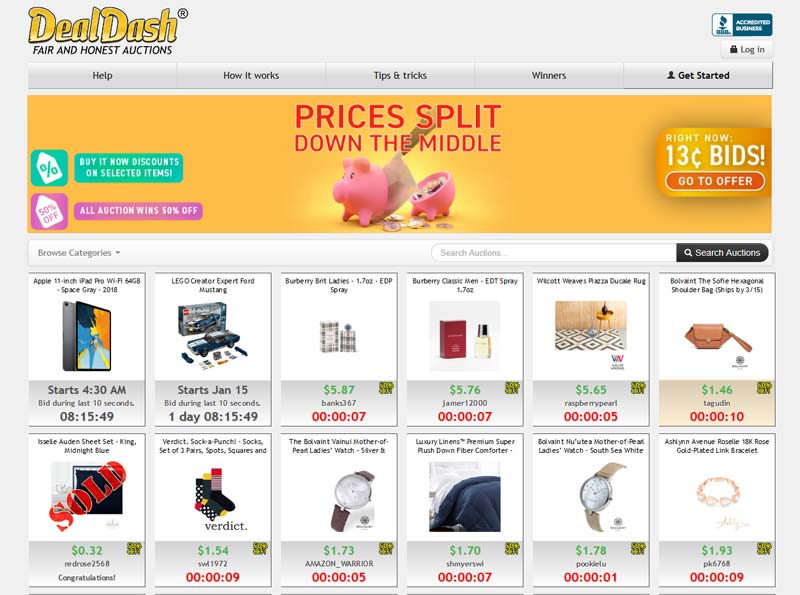 If you can keep on bidding, you will be able to end up with excellent results at the end of the day. That's because you will be provided with the chance to buy what you want at the fraction of original cost. This is something that you will fall in love with.
Another great thing about DealDash is that all the products that you win are shipped to the doorstep for free.
You will never be asked to spend any extra money as shipping expenses. There are no other hidden expenses associated with DealDash as well. You will be able to get what you bid at the price tag you want. This can deliver a convenient overall experience to you, which you will fall in love with.
Conclusion
As you can see, DealDash is a perfect example for a penny auction website. It can provide a great chance for you to bid and purchase what you want at lower prices.
There is an excellent collection of products available for sale on DealDash as well. You are provided with the freedom to keep on bidding and secure the best out of them.
Similar to bidding on other websites, you need to make sure that it is not recommended to be obsessive or greedy while you are bidding on DealDash. You need to use your mind and play a tactical game at the time of bidding. This will provide you with the opportunity to get the most out of what you spend on DealDash.