ClickSSL – Best Cheap SSL Certificate Provider
Ecommerce or Internet commerce has gained huge popularity over the years. Apart from being a means of communication; the internet has also become a source of business and income. In this digital era, enterprises are focused on making a user-friendly & mobile-friendly website; which attracts customers to their site, thus increasing their web traffic and gains.
Customers need assurance about the authenticity of the site before buying any product online or doing any financial transactions. This is where SSL wins the game.
Importance of SSL?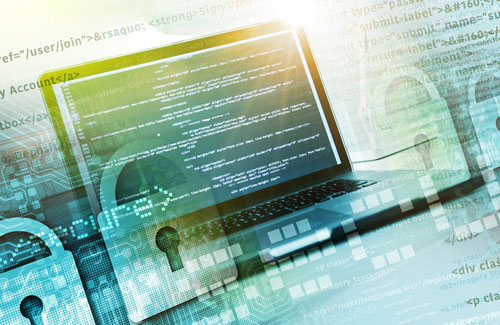 SSL (Secure Socket Layers) certificate is to secure your website and its transactions. They encrypt sensitive data passed from your site to the browser. Encrypted data is like a sealed envelope which cannot be traced by hackers. A website having an SSL certificate will have a green padlock in the URL.
This padlock ensures the safety of the site. Customers check out for this green lock to get assurance about the site; when they approach for any online purchase or transaction.
Even Google has given a considerable ranking boost to SSL sites, i.e., sites having HTTPS in the URL to ensure that maximum sites on the net are secured.
Top Cheap SSL Providers
Since SSL is essential for any site, the next question is from where to get an SSL certificate. Many cheap SSL certificate providers offer SSL certificates at a reasonable price. These vendors give fabulous discounts and offer on SSL certs. They have different SSL certs of different brands so that the customer can choose the SSL certificate as per his business requirement.

Some of the top cheap SSL certificate providers are ClickSSL, Sectigo, GoDaddy, Thawte, RapidSSL, GlobalSign, etc. In this article, we will try to give you reasons to choose ClickSSL as your preferred SSL provider.
An Insight into ClickSSL certificate provider
SSL Brands & SSL products
Majority clients prefer brands over non-brands. A branded product is always better than a non-branded one; though its price is higher. This SSL certificate provider provides all types of reliable SSL products at a very nominal rate which helps attract many small and large businesses.
ClickSSL has all SSL brands like Comodo, Symantec, GeoTrust, RapidSSL, and Thawte.
They have an entire range of SSL products also like Single Domain SSL, Wildcard SSL, Multi-Domain SSL, and Exchange Server SSL.
Brief product descriptions
Single Domain SSL secures only one domain whereas Multi-Domain SSL certificate secures multiple domains and unlimited subdomains. Wildcard SSL certificate secures your whole domain and multiple sub-domains. Exchange Server SSL certificate secures and encrypts the server communication.
These certificates have different validations like DV SSL, OV SSL, and EV SSL.
Domain Validation (DV) SSL certificate is received after it is certified by the Certificate Authority (CA). Issuance of DV SSL is done after the CA ensures that you are the owner of a specific domain, and you have a legitimate business. Its issuance time is approx. 15 minutes.
Ecommerce sites require organization Validation (OV) SSL certificate wherein users need to enter confidential information like credit card numbers, passwords, bank account numbers, etc. OV SSL can protect this sensitive information. CA checks the business documents and company registered information before issuance. Its issuance time is 1-3 days.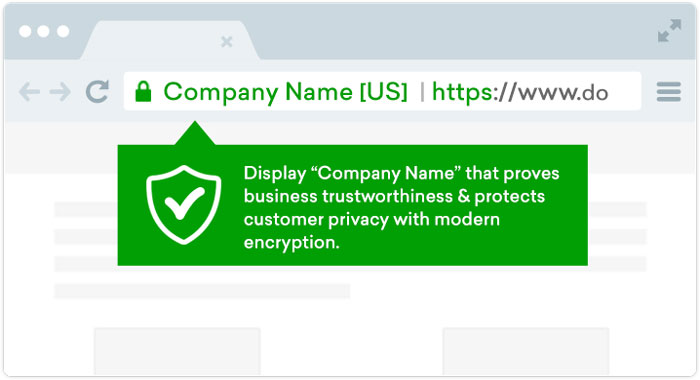 Extended Validation (EV) SSL certificate bears the highest validation and verifies the entity of the business and helps to increase customer trust. Banking sectors, insurance sectors, government firms mostly use an EV SSL certificate, wherein a lot of confidential information needs to be entered, and data security is a top priority. Since its verification is intensive, its issuance time is 1-5 business days. The certificate turns address bar into green bar with HTTPS and green padlock.
Costs
Yearly price in ClickSSL for a single domain SSL is $12.56/yr., whereas Wildcard SSL costs $97.50/yr. EV SSL is the premium product, which price starts from $127.50/yr. approximately.
Discount coupons & promo offers
If you have a limited budget and are planning to avail maximum discount on SSL cert purchases or renewals, then there is nothing better than ClickSSL. They provide up to 79% discount on SSL coupons as per https://www.clickssl.net/promotion. It, of course, depends on which brand you are opting for as the discount varies from one brand to other.
E.g., If you buy RapidSSL Wildcard Cert, you get approx. 70% discount and if you go for GeoTrust coupons you save up to 53%.
Thawte SSL certs are available at a discount of 76% while on Symantec, you get 34%. So, select the brand and type of SSL cert which fulfills your requirement to avail maximum benefit.
Renewals
Renewals for life!! That's fantastic. ClickSSL providers ensure that your website is secured by providing 90 days extra validity on your regular renewal. This is an opportunity to show your clients that your site is secured continuously and so are their online transactions made by them.
PayBack guarantee
ClickSSL understands the customer's minds very well and hence have come with a money-back guarantee option. If any customer is dissatisfied with the purchase of SSL, they can return the SSL cert and get 100% cash-back for the same.
As per the refund policy, the customer needs to send a cancellation request within 30 days of purchase of a product, and they will get a full refund.
Customer service
Prompt customer service is the key to a successful business. ClickSSL ranks high in customer service because of its 24/7 support and 365 days availability.
Live Chat option is available for query solving as well as you can send an email regarding your doubts and clear the same. A feather in the cap is the VAS (Value Added Services) provided by this provider like timely SSL installation, CSR generation, Expert advice for instant solutions, SSL checker, etc.
ClickSSL provides an SSL finder tool which helps you to find the best SSL for your website. Click on the tool and get your answer.
Warranty
All ClickSSL products are secured with warranties. If any SSL cert is mis issued by the certificate authority, warranties are offered by Certificate Authorities which vary from $10,000 to $15,00,000 on SSL certs.
SSL site seal
Site Seals are trust indicators, and they play a vital role in the ecommerce industry. There are two types of site seals, Static and Dynamic. Static site seal is like a stamp of certificate authority and cannot be clicked while dynamic site seal comes with real time stamp and organization's information.
They assure the customers that their connection and the site that they are using are safe. ClickSSL provides all SSL certs with a site seal showing the clients that they value their web security the most. This SSL site seal gives your website high credibility and high SEO rankings too.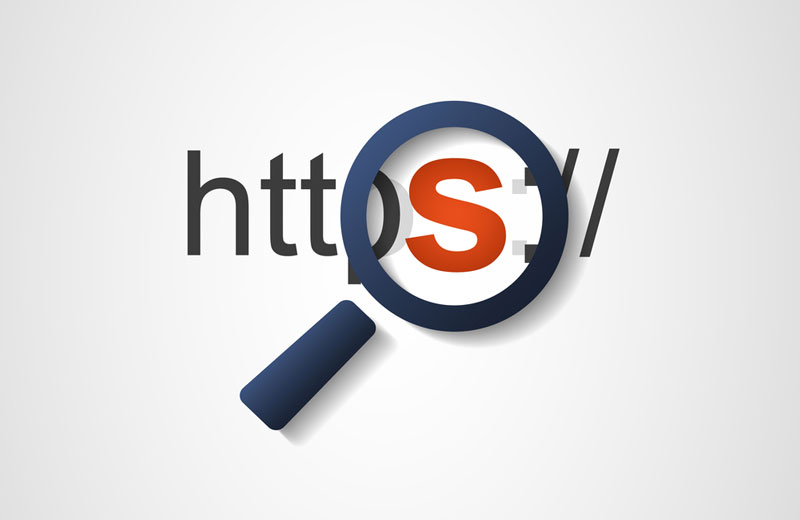 Summing up
An insight into the advantages of ClickSSL SSL certificate provider proves that not only does it provide cheap SSL certs, but it also provides the best-encrypted SSL certs. By serving SSL certs of leading brands and ensuring value for money by discount coupons, by giving warranties, 100% refunds and day-night customer support team, ClickSSL has come a long way in building up a name for itself in the SSL industry.  Go For SSL; Go for ClickSSL!!