MultCloud Review
People in today's world are using a variety of cloud solutions for the storage of their information. If you are one of them, you will come across the need to manage all your cloud solutions from a single interface.
Otherwise, you will have to go through lots of hassle and frustration while working with multiple cloud platforms. That's where MultCloud would come into play.
What is MultCloud?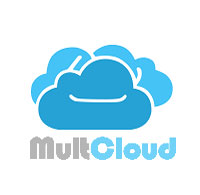 MultCloud is an all-inclusive multi cloud manager available out there for the people to consider. You will never think twice before you store your files in multiple cloud platforms after you start using MultCloud. It can provide that kind of an impressive service to you.
You will be able to use MultCloud in order to go ahead with cloud to cloud backup, cloud to cloud transfer and cloud to cloud sync. MultCloud is completely a web based app. It is possible for you to start using MultCloud as one of the most effective productivity tools available out there as well.
Features
Before you deep dive and take a look at MultCloud, you need to have a basic understanding about the features that come along with this product.
The most prominent feature that you can see in MultCloud is the ability to transfer files from one cloud platform to another. Therefore, you will be able to save a lot of time when you are migrating the files.
In other words, you don't have to go through the traditional process of downloading files from one cloud storage solution and uploading them to another solution.
MultCloud will create the link to you, so that you will be able to transfer directly from one cloud system to another with ease.
Since MultCloud is a web based tool, you will be able to access all its features online. This can keep you away from the hassle of downloading third party tools to your computer and using them. You will love the smoothness offered by the web application as well.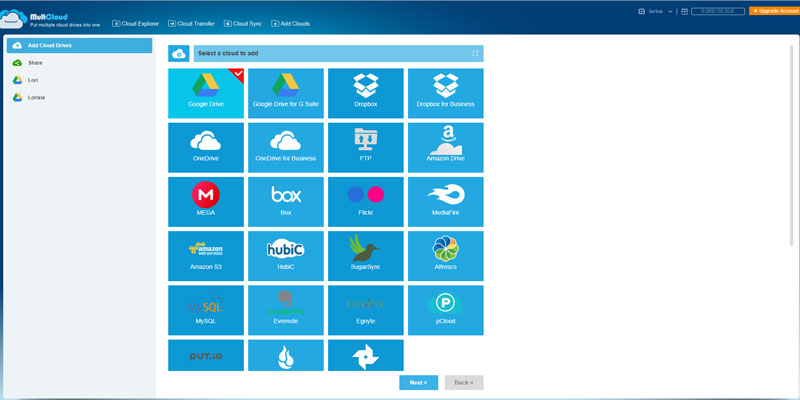 MultCloud will help you to create a one-way connection as well as a two-way connection. If you are a person who wants to sync the files that you have in two cloud solutions, this is the right option available to proceed with.
You will also be able to automate and allow the process to run automatically. Or else, you can schedule it, so that you will be able to secure bandwidth. In other words, MultCloud can help you with large scale overnight migrations as well. The one way sync up feature offered by MultCloud is mainly used to backup data.
You will be able to share multiple copies of files with ease through the assistance that you are getting from MultCloud. Likewise, you will be able to allow MultCloud to manage 10 simultaneous processes at a given time. This can help you to save lots of time at the time of using MultCloud as well.
On the other hand, you will be able to establish one-way sync-ups along with multiple destinations on the cloud with ease.
When you are sharing files, you will be provided with a preview as well. This can assist you to make sure that you are sharing the right file. This can make the life easy for you at the time of sharing files.
However, it is important to keep in mind that MultCloud doesn't come along with a mobile app. Likewise, you cannot get two-factor authentication as well, which is kind of a must for a tool that deals with data that we have stored in the cloud.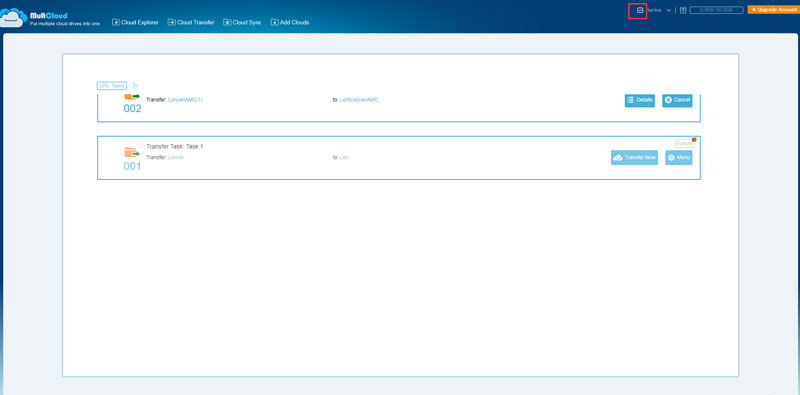 Pricing
The base version of MultCloud is provided for free. However, you need to understand that this is not a trial version. You can use it for a lifetime.
However, the features that you can get out of the free version are limited. For example, you will only be able to have a maximum of 2 threads running in the free version of MultCloud simultaneously. On the other hand, your data transfers will be subjected to a multiple cap volume of 2TB.
If you want to unlock all the features, you can pay a monthly fee and do it.
Pros
It can provide you with cloud to cloud sync capabilities.
You will be able to manage multiple cloud storage solutions with ease.
It provides cloud to cloud backup as well.
Cons
MultCloud doesn't come along with a dedicated mobile app or a desktop app.
Final words
MultCloud is a great product available for the people who are using multiple cloud storage solutions. You will fall in love with the enhanced performance that this solution can deliver to you with getting things done.