Vivint Solar Review
Vivint Solar makes the process of generating power for houses very easy: the power is made on the roof by solar panels and then will be flowed directly to the home. So, for those looking for a way to save money on energy costs and are serious about going solar, Vivint Solar could be a smart energy solution.

About the company

Launched in 2011, Vivint Solar operates under Vivint, Inc., and was the second largest provider of residential solar panels in the USA, with a 9% share of the solar panel installation market (as of 2013).
Vivint Inc. is headquartered in Provo, Utah. Security systems is the main focus of the company, later expanded to areas covering energy monitoring and smart home technology. Although two companies are separate business entities, but they share resources and have a close relationship.
Services & products
Solar panels of the company are installed by its own staff. So unlike many other competitor companies extra expenses are avoided here due to not outsourcing. That's the case for this company's other functions like customer service, maintenance and sales which are all operated in-house.
Yingli Solar, Trina Solar and Canadian Solar are the main producers of the panels used by Vivint. Enphase Energy also makes the microinverters (the alternating current needed by regular appliances is converted by these microinverters from panels' direct current) for Vivint. Compared to centralized inverters (competitors' common alternative), microinvertes are more efficient. That's why in case some panels are in shade, some energy could still be made in Vivint installations.
In order to have the maximum solar energy generated by the panels, roofs need to be facing south or southwest. Other criteria for a better installation include roofs with unobstructed space for panels, not too steep, with easy access and not shaded.
How to order
Consultation with the company, which is free, is the first step in the process of solar panels' installation. In this step, a price quote will be offered to the customers.
If the house is determined to be a suitable candidate for solar, a computer model of the house with solar panels will be created by the engineers. Then all the required permits will be obtained by the company, and it will schedule to install the solar equipment.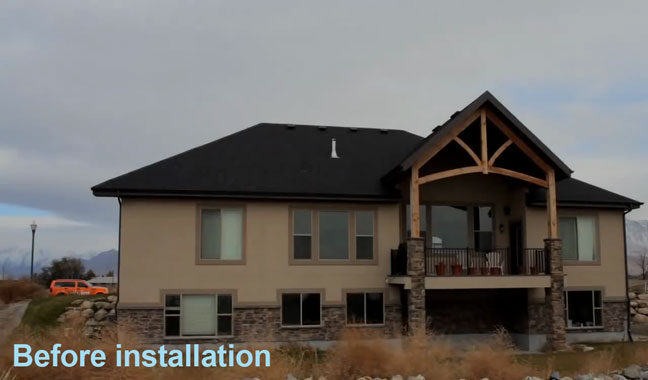 Customers should pay no initial cost for solar panel installations by Vivint Solar if they live in areas in which the company operates and they own their houses.
Areas covered by Vivint Solar operations:
Washington, D.C.
Utah
Massachusetts
Maryland
New York
New Mexico
New Jersey
Nevada
Hawaii
Connecticut
Colorado
California
Arizona
Two options are provided to the users by the company: Power Purchase Agreement (PPA) and lease. In the lease option, every month a fixed price is paid by customers for using an expected power amount made by panels.
In PPA contracts, the cost of monthly energy used by homes should be paid to the company. Vivint Solar contract terms are usually twenty years.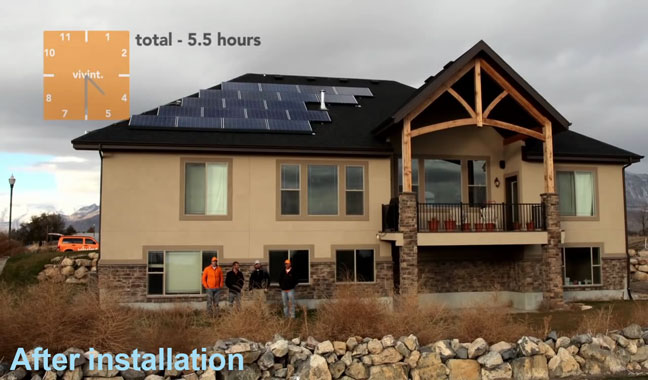 It's important to note that purchasing equipment from Vivint isn't possible, unlike other solar energy companies.
BBB reviews
Vivint Solar has an A+ rating on the BBB website. Although it doesn't mean that the customers hadn't have any complaints, but according to BBB the rating has some main factors such as the complaints volume considering the company's size and the business operations time period.
For the last three years, there are about 250 complaints listed on the site, which are all closed. Most of them are related to issues regarding services/products, sales/advertising and billing or delivery.
There are also some reviews made by real customers on the BBB website. Positive reviews are by customers satisfied by the company's service, especially for knowledgeable sales reps, safety cautious installation crew, and so on.
Some of the negative comments include those homeowners still paying the monthly billing despite selling the house some time ago. Some others have complained about nonfunctional equipment even after a long time after installation.