5 Effective Money-Making Business Ideas for Students
As a college student, you have to pay attention to three important resources.
Time: this is a universal and invaluable resource that all of us have to leverage properly.
Attention: another critical resource that you must respect.
And money, which is probably the most important asset that contemporary human beings feel a need to possess.
Money isn't just pieces of paper. They're a form of energy that allows us to shape and improve every other aspect of our lives. Money provides happiness, security, and fulfillment in various forms. You need money to eat, to have a roof over your head, and to sustain a family.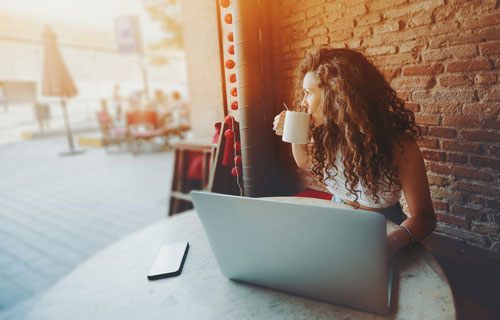 Even though you may be very young now and these matters are only to be addressed later, you should definitely start reflecting on your financial life. One of the most effective ways to lay the foundation of your adulthood is to establish financial goals while you're still studying.
A goal is different from a dream. People that chase goals are willing to do something about them. Nevertheless, to be successful financially, you need skills and experience.
During college, you can develop these traits only if you care to take action and get yourself out of the comfort zone. The best way to improve your skills and traits is to start a business on your own.
And if that sounds too ambitious, you could try applying for intern jobs at a company such as an SEO agency. These types of works could give you lots of skills and experience, especially if you're thinking about having a future career related to online business, social media and e-commerce.
There are so many students who are making a very fine income by chasing their dreams instead of working for someone else. I believe you can do that too.
For that reason, in today's post, I'm going to share 5 effective business ideas that college students can pursue without having to worry about the initial startup costs that most businesses presume.
Freelance Writing
If you're an excellent writer, you can do business by leveraging your traits, experience, and talents. There are many types of writing: creative writing, fiction writing, technical writing, ghostwriting, etc.
As a student, you are juggling between study and work life. If you land on the kind of job that demands you to be present most of the time, you'll find yourself frustrated and that can affect your study. That is why it is important that you maintain that balance and enjoy what you earn with your paycheck. If you ever want to make a pay stub, you can try this check stubs maker. They provide great customer services and editable pay stubs templates for your choosing.
Figure out your niche and start looking for freelance writing opportunities on freelancing platforms like Upwork or Freelancer.com. Additionally, you can list your services on Udemy and promote your profile on social media networks.
Also, there are other sites which could be offering writing job vacancies. For example, a social media marketing agency could be hiring people for their content tasks.
Educational Blogging
Educational blogging is one of the best business to start during college. If you're good at a particular topic, you can start writing about it. Providing consistent educational articles will help you become an authority in a field, which will open up monetization possibilities.
For example, in time, you can become an influencer. Brands will contact and offer to pay you in order to promote their products and services.
Or, you can start monetizing your blog with affiliate marketing. By placing affiliate links throughout your blog, you can start a pretty nice passive income!
Tutoring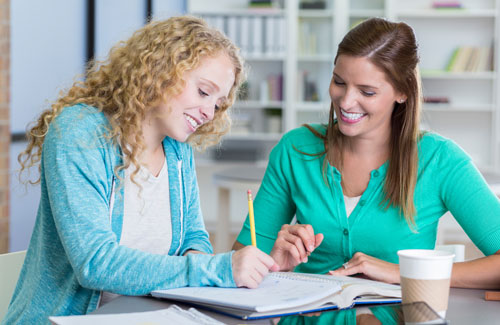 Tutoring is another amazing business opportunity that you can tackle while you're still in college. You can start making good money by providing quality academic assistance to students who are struggling with certain subjects that you excel at.
For example, if you do great at math, you'll find plenty of students who will be eager to learn from you.
Start with your colleagues and continue with younger students.
Essay Writing Services
There are so many students who search for someone who can help them with their assignments.
Since I've started working for an essay writing company, I've realized that this is one of the best business ideas for college students. The amount of work our company has to deal with is insane, especially when students have to deal with both assignments and exams.
If you're a good academic writer and you're confident in your entrepreneurial skills, start promoting your services on your campus. Ask for word-of-mouth recommendations and start a social media page to promote your services.
Virtual Assistance
A virtual assistant is a remote worker who makes money from the comfort of their home. There are a lot of companies that need to outsource basic tasks like data entry, social media management, customer support services, and so on. If you want to make some money without feeling pressured or limited by a fixed schedule, start looking for virtual assistance opportunities on freelancing sites.
Also, sometimes marketing agencies such as the ones providing digital marketing services could be a good starting point for the types of work you could get when applying for jobs related to virtual assistance.
Takeaways
There are many businesses that may suit your mindset, lifestyle, and needs. The most important thing is to start moving and start taking action. College time is the best time to discover your professional inclinations and passions. As many famous people have said, "time is money." The worst part about time is that it never comes back, so you should make the best out of it.