How to Connect Your Twitch to Discord
Discord and Twitch are among the most popular platforms these days which are used by millions of gamers worldwide. One of the hot trends these days is linking Twitch and Discord accounts which could have many benefits for users.

Why link Discord server and Twitch account?
There are a variety of reasons why people combine their Discord and Twitch accounts.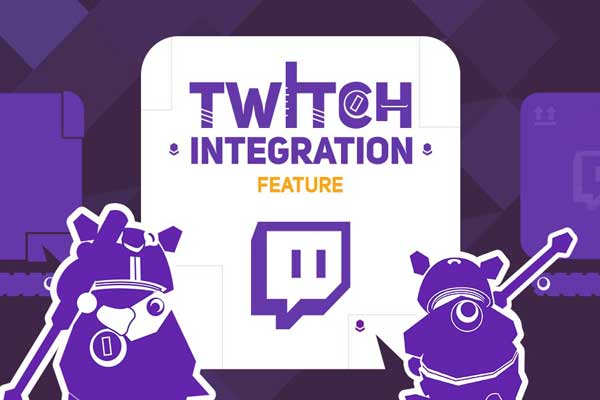 For instance, if some extra partners are what you're looking for when you play games, one of the best places which could help you meet new people could be Discord. Moreover, the chances are that these users have interests similar to you.
Both viewers and streamers could benefit a lot after linking Discord and Twitch accounts together.
Viewers could easily check out their Discord servers which are sub-enabled. Also, there they could find their subscriptions list as well.
On the other hand, as a streamer, you could label your viewers with special colors. They also could be allowed by you in Discord to have their Twitch emotes which are custom. Also, in Discord servers, special subscriber roles could be created by streamers too.
So, here's our guide on how to connect Twitch to your Discord server:
How to link Twitch to Discord
Follow these simple steps to finish the task:
Step 1 – At the left corner in Discord, beside your name you could find a gear icon. Click it.
Step 2 – Once the 'User Settings' is opened, find the 'Connections' and click it.
Step 3 – Under 'Connect your Accounts' you could find 'Twitch' among many other. Once you found it, click it.
Step 4 – Just remember in order to complete this step which is authorization, you need to be logged into Twitch. So, after making sure of that, the linking could be done successfully once you press the button with 'Authorize' label on the window that opens in your browser.
Users might get failure messages when trying to authorize their linking, but after trying for a second time and reconnecting the error message should be gone.
Enabling integration
The steps mentioned earlier are enough to link Twitch and Discord accounts for people who aren't streamers.
But more actions need to be done if you're a streamer and want these apps to fully work together.
'Integration' feature under server settings could be used to allow Twitch to be synced with your Discord server. Once the sync has been done, you could view the integration settings such as synced subs and roles for the Twitch followers in the settings section.

And in case you need to unlink your Twitch account from you Discord server it's even simpler:
How to disconnect Twitch from Discord
Step 1 – In the 'User Settings' of Discord just click on the 'Connections' option.
Step 2 – Try to find your Twitch account name in the list that opens. Then, the 'Disconnect' button should be clicked after clicking the 'X.'
Step 3 – To make the unlinking complete, you should deauthorize Discord in your Twitch account which could be done through 'Settings' page in your Twitch account page.
Step 4 – Find 'Other connections' part which is shown under 'Connections' tab.
Step 5 – Next to the 'Discord' name you could find the 'Disconnect' button. Click it to finish the task.
Conclusion
A Twitch chat spirit could be kept alive when all of you followers or friends are gathered into one place using Discord. That could make a great experience for Twitch viewers and streamers alike. And that's because when users want to play games and chat with friends, what a better platform to use than Discord?