Zoho CRM Review & Pricing
Zoho CRM is a cloud-based software for small businesses and larger companies to manage, organize and access customers information, data and tasks all from a single platform.
The main reason many smart business owners use CRM systems such as Zoho CRM is to increase productivity and efficiency. And that's not limited to big companies and organizations since many freelancers take use of this powerful web application as well. The least benefit is to automate and organize daily business activities.
Features
Managing sales – Zoho CRM helps you to manage your sales cycle more efficiently in order to convert more prospects into customers. Users could easily give different priorities to prospects and tasks depending on how important they are. Another great advantage is customizable and complete reports with various settings and options. They are available for all modules in the software: Inventory, Marketing, Sales and Support.
Sales force automation – lets users to automate their sales processes which helps them have more time to close more deals. It also eases customer relationship interactions. Using the software it's no longer a difficult task to track and analyze business leads and prospects.
Markeging automation – manage and automate your marketing processes through the program. These activities include generating leads, measuring campaigns performance, etc.
Inventory management – using Zoho CRM it's very easy to control business activities happening before or after sales.
Integration – the software is able to integrate with many different systems and web applications including email servers, Google Apps, Microsoft Office, and Microsoft Outlook. The integration is also possible with Zoho apps such as Mail, Invoice, Campaigns, Support, and Books.
Mobile apps – the application allows you to take use of its power from anywhere and anytime using your mobile device. The apps are available for both Android and iOS powered smartphones and tablets. The features include sales alarms, view, edit and search records, phone calls history, and finding nearby customers on Google Maps.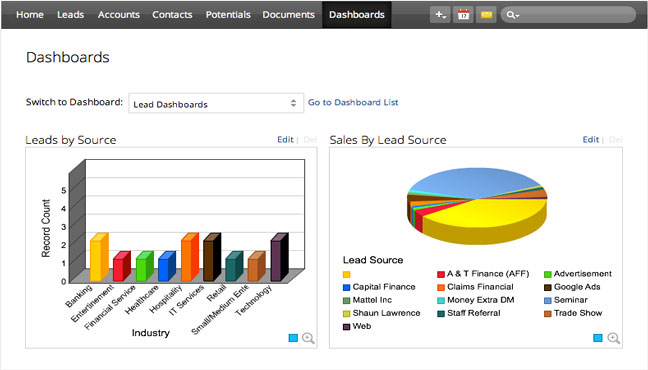 Even if you haven't worked with CRM software before, the process of setting up and using Zoho is very easy.
Pricing
Zoho CRM offers five different pricing editions as following: Free, Standard, Professional, Enterprise and CRM Plus.
The Free plan is suitable for up to 10 users' access. It includes basic features such as leads, contacts, acconts, integration with Facebook and Twitter, 10 email templates, etc. This plan provides no inventory management and minimum analytics and reports features.
In terms of free package, Zoho CRM is a better choice compared to free versions of ContactMe or Insightly which is usable for only one or two users.
For more possibilities and features such as mass email, customer support and more integrations you should consider Professional or higher plans.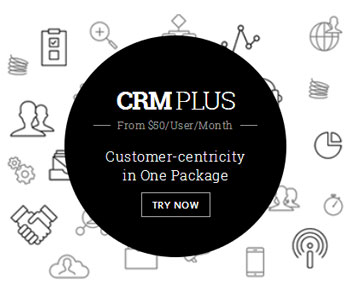 When deciding to choose any of these plans consider what you need. For instance, if you want to use Zoho CRM for Google Adwords the options are Enterprise or CRM Plus editions. That's said, the Standard package should be enough for many users which seeks just CRM features.
Please note that subscription plans cost you less when billed annualy, however the monthly option is also available.
Although Zoho CRM has a clean and simple interface but many users believe the software is weaker than the competition in terms of visual appeal and user experience. Also some people complain that some aspects of the application don't work together perfectly.