Best 5 Golf Rangefinder Reviews
One of the best methods to improve the game of golf for both pro and amateur golfers is to use golf rangefinders. These devices provide golfers lots of useful information including distance measurements so that users could improve their swings. Continue with us to learn more about GPS and laser rangefinders.
When searching the market for rangefinders, users could find two types of these devices: laser and GPS rangefinders.
Laser rangefinders need more skill to use them and while used for getting the distance to the hole they take longer compared to the GPS rangefinders. On the other hand, GPS rangefinders are easier to use but require mapped Golf courses in order to provide distance measurements. And sometimes based on the selected service, a subscription fee per month is necessary as well.
How to choose a right rangefinder
Please consider these items when deciding to buy a golf rangefinder:
Easy to use: it is of higher importance for newbie golfers who are starting to learn the game or use such devices. Experienced or professional players might neglect this feature altogether.
Maximum distance range: this is very important feature especially when playing on the courses which are relatively bigger than normal. Of course a device with below the needed distance range is of no use in these courses.
USGA approval: not necessary for casual playing like on the weekends or with friends, but very important for using on events such as golf tours.
Physical measurements: it is obvious that heavy devices will be hard to carry around for several hours. So for easy transportation, compact and small rangefinders will be much more suitable.
Other features: in addition to the basic functionalities, several other features could be provided by these golf tools. These include vivid display, ESP and Jolt technology.
Our selection pick and reviews could be found below:
The top list
Bushnell Tour V4 Slope Patriot Pack Rangefinder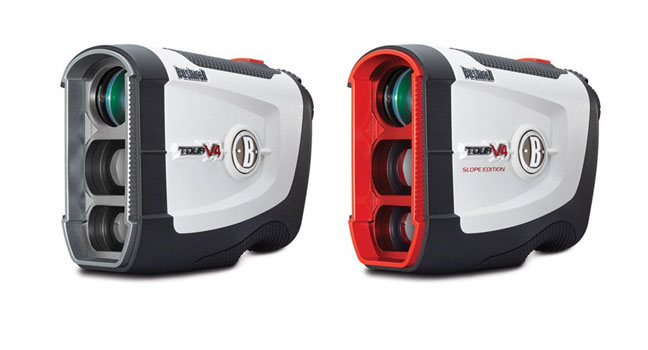 A rangefinder from one of the renowned brands in the Golf devices, Bushnell, this device offers the Slope technology. Using hole's decline/incline, this feature could offer the compensated distance. But please remember that golfers should disable the Slope mode for legal use of this rangefinder in tournament plays.
Other features include: PinSeeker with Jolt Technology, fast focus system, 30% smaller than Bushnell Tour V3, 5x magnification, range performance from 5 to 1,000 yards, accurate to one yard, etc.
This laser rangefinder could be obtained for $359.99 from Amazon. Available colors are red and gray.
Nikon COOLSHOT 40i Rangefinder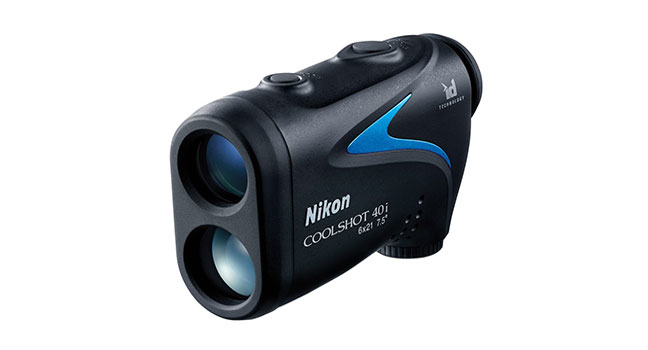 Among the Nikon Golf products, users could hardly find a laser rangefinder more powerful than the COOLSHOT 40i model. Main features include Distant Target Priority mode which makes it very easy to find measurements through trees. And when the closest object is required to be picked up in a group of targets, the First Target Priority mode could be selected from available modes.
With half yard increments, the ranging capability of this golf gadget is from 8 to 650 yards.
For $239.99, golfers could purchase this incredible rangefinder from Amazon.
Wildgame Innovations Halo XRT Laser Rangefinder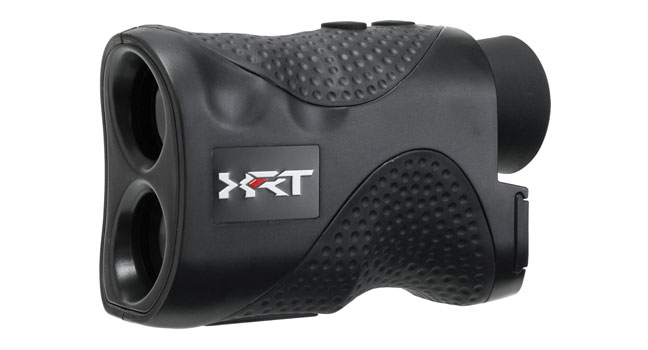 The cheapest laser rangefinder in our list is the device by Wild Game Innovations. Despite of low price of this tool, it has a very good user rating on Amazon website (4.4 out of 5).
This golf tool is water resistant, and equipped with constant ranging scan mode, 6X magnification, and reflective target range of up to 500 yards.
Go to Amazon and buy this rangefinder for $106.47.
Leupold GX-3i² Rangefinder
Another great device among the Amazon top sellers for golf rangefinders, is the Leupold GX-3i². The device only provides LOS (line of sight) distance measurements. And it is compliant with USGA.
Being water proof and weighing less than 8 ounces, this Leupold rangefinder comes with other features like Fog mode, Scan mode, DNA (Digital Enhanced Accuracy), ESP 2, and Pinhunter 2 & Prism lock. It also provides 6X magnification.
The golf product is listed for sale on Amazon with a price tag of $349.95.
Callaway 300 Laser Rangefinder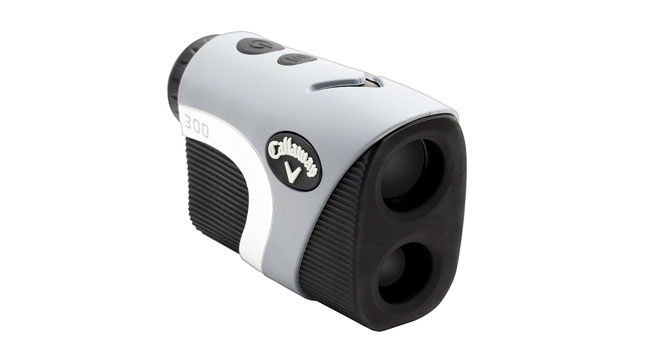 With a sophisticated and sleek design, Callaway 300 provides pin-seeking precision. Even when different objects such as trees are in the background, the device could offer accuracy using the PAT (Pin Acquisition Technology).
Some of the specs of the device: legal for tournament play, fog/water proof, compact design, 7.5 oz. (lightweight), 6X magnification and up to 1000 yards distance range.
Callaway 300 could be purchased for $209.97 from the Amazon website.